How to Close More Deals with 3 Simple Sales Data Analysis Tips
Blog
Jan 09, 2020
4 min read
Access to data gives sales leaders key insights for strategic planning. Learn how to improve your sales data analysis and increase overall sales performance.
Why do we analyze data? Regardless of your industry, role, or profession, an analysis is all about focusing in on key information and insights that lead to actions that will move the needle for your organization. For example, consider the analysts in the background of your most recent Monday Night Football game. They analyze hundreds of thousands of statistics and information sources to provide relevant insights on the spot. And the data needs to be accurate and ready to go at a moment's notice.
The same can be said for sales. You need to be able to understand where your organization stands not only at quarter-end, but at any point throughout the year.  A sales data analysis is a necessity for businesses to drive performance, revenue, and growth. However, from YoY rep performance to quota attainment to compensation spend, there can be a lot of data to sift through.
So what should you zero in on when looking at your sales performance insights?
Without the proper approach to examining your sales insights, all those metrics and reporting tools are useless. You likely have access to all kinds of analytics—probably too much information if we're being honest—but the question is: how do you make sense of it all?
To get a meaningful assessment, you need to dive into the mix of macro and micro details that determine your team's performance—but before we dive into describing those areas of interest, let's define what it really is.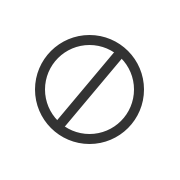 What is Sales Data Analysis?
A sales data analysis can be best defined by its goal: to reveal anomalies and trends in your company's performance that leads to opportunities or helps you avoid risks. In other words, by analyzing your team's performance, you are examining, modeling, and critically considering data in order to identify actionable insights that help you make strategic business decisions.
With that said, getting your analysis right involves two basic operations: identifying the metrics that matter and truly understanding what those numbers mean for the health of your organization—the analytical part. Here are three simple steps to examine your performance data more effectively.
1. Compare Against Past, Present, and Competitors
Typically, the analysis used for forecasting, building sales compensation plans, or performance assessments begins in the past. Year-over-year data is, of course, useful—but doesn't paint the full picture. A cross-analysis between past, present, and competitive numbers gives you the most holistic view of your performance.
Past benchmarks provide one key insight: trends. These could be good or bad discoveries, but both are equally valuable. These findings are extremely useful for designing and improving your strategic sales plans.
Additionally, it's important to benchmark against your industry. Tools like Xactly Insights make it easy to review the latest metrics across your organization while also providing 15+ years of comprehensive real-world insights from best-in-class companies. From these comparative industry numbers, you can easily understand how successful your reps really are, if you're overpaying or underpaying, and generally where your sales organization stands in the grand scheme of things.
2. Look Beyond Pipeline Numbers
Ask any sales manager how the quarter is going and you'll likely receive a response regarding pipeline and a status report on some important deals. The annoying truth is that pipeline numbers don't tell you enough about sales performance. It's a surface-level answer that often can lead to an unreliable forecast.
In short, predicting sales numbers by pipeline alone is only a gut check. To get a reliable look into what the future of your company's future, you need to analyze a few other dimensions, specifically:
Any and every sales metric must be compared to the same data from the previous year—just like a 10Q financial report shows performance against the same period in the prior fiscal year
Keep track of rep progress towards OTE (a rep's number is their earnings, not their quota)
Examine turnover rates overall and by teams (watching for unusual spikes)
Consider the tenure of your sales force and open positions (and how tenure can impact performance levels)
3. Review Performance Indicators that Predict the Future
Your sales data past and present is always telling a story. Anything that goes too far from that narrative calls for its own analysis. Tracking and analyzing anomalies is one of the most valuable ways to make meaningful predictions about sales performance.
This means looking at the previously mentioned "unusual spikes" in the data—everything from turnover and tenure rates, low performance compared to previous years, and discrepancies between what the industry and your company pays are all implied actions that should be considered in your sales data examination.
Taking Your Analysis One Step Further
Sales data analysis can be a hassle, but when approached correctly it's worth it. It's important to remember the importance of your data. You shouldn't be looking at your performance just to see where you stack up against goals.
When you start to look at your data as an advantage, you can use it strategically to become a data-driven sales organization. Rather than just a record of performance, your data insights can help guide your sales planning, improve team performance, and even identify sales reps at risk for turnover.
That's perhaps the most important aspect of a sales data analysis: your findings should always lead to action. After all, analysis without action is about as useful as doing nothing. Learn more about the importance of data-driven sales leadership in Ventana Research's Q&A, "Why Data-driven Sales Leadership Matters."