Maintaining Stability During Organizational Change: 3 Experts Share How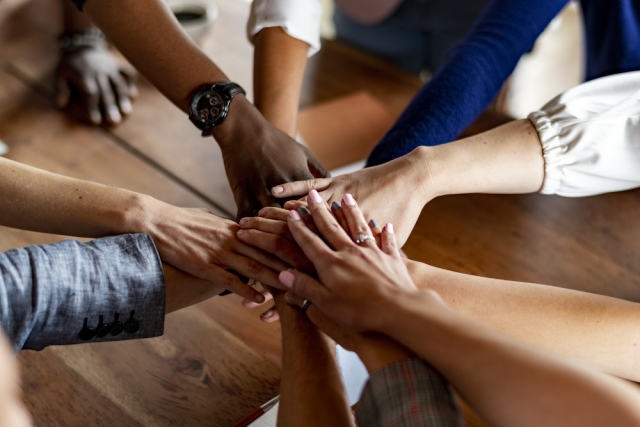 Join CCO Bernie Kassar along with Sales Performance Management experts from Salesforce, Cox Automotive, and Flowserve as they explore the topic of adopting new technologies to accelerate growth in challenging times.
Sales, as we know it today, is drastically different than it was four months, or even one month ago—and leaders across the board have realized they need to adapt or be left behind.
Given the current economic crisis, new imperatives are being brought to the forefront of the recovery discussion—things such as the power of automation, performance management, data, insights, prediction, and forecasting.
During this conversation, panelists discuss the challenges they've faced since the beginning of the pandemic, opportunities they've seen, and how they've been able to pivot their sales strategies to keep teams engaged and on track to hit goals. As people adapt to new modes of work, solutions that enable us to reduce risk, increase transparency, promote adoption, and enable sellers, are imperative to navigate the new waters of business and create stability within a constantly changing environment. 
Customer panelists include: 
Bernie Kassar, Chief Customer Officer, Xactly

Bernie Kassar is responsible for Xactly's global customer experience, including customer loyalty, service, and relationships, in addition to driving a customer-centric experience throughout the company.


 

David Lowe, Director of Global Sales Operations, Flowserve

David Lowe is passionate about providing sales associates with the processes, systems, and tools they need to succeed in serving and delighting customers. He is committed to customer engagement, actively removes barriers and excuses, and has a proven track record of leading teams to exceed sales booking goals together.


 

Justin Ritchie, AVP of Enablement & Execution, Cox Automotive Inc.

Justin Ritchie brings fifteen years of experience to his current role as AVP of Enablement and Execution at Cox Automotive. Prior to his current position, he has held a wide variety of leadership roles at notable organizations like Manheim and Cox Communications where he was responsible for driving sales compensation strategy and execution.


 

Nandini Ramaswamy, Global Senior VP, Incentive Compensation, Salesforce 

Nandini is an accomplished results-oriented trusted leader and brings with her seven years of Salesforce experience coupled with over 22 years of broad-based global total rewards, remuneration, incentive compensation, and management experience.