Panel: Lead From the Front in Time of Uncertainty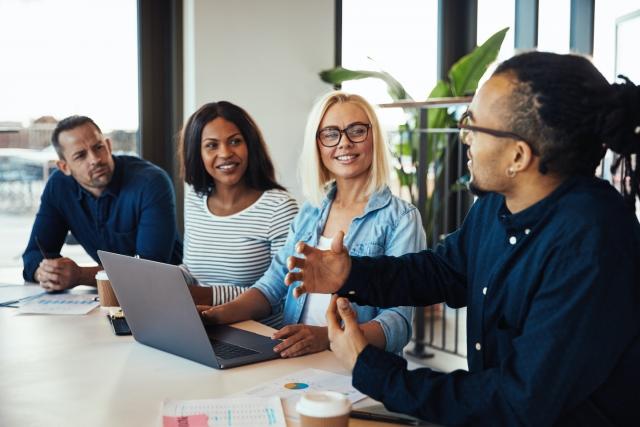 Join CCO Bernie Kassar along with Sales Performance Management experts from Baker Hughes, GE Renewable Energy, and Here Technologies as they explore the topics of adopting and implementing new solutions, accelerating growth through change, and staying adaptable through digital transformation.
Sales, as we know it today, is drastically different than it was seven months or even one month ago—and leaders across the board have realized they need to shift out of the old ways of doing things...or risk being left behind.
During this conversation, panelists discuss the challenges they've faced since the beginning of the pandemic, opportunities they've seen, and how they've been able to use Xactly to pivot their sales strategies to keep teams engaged and on track to hit goals. As organizations adapt to new business and market norms, solutions that enable us to increase transparency, automate complicated processes, and enable sellers, are imperative to create stability within a constantly shifting environment. 
Customer panelists include: 
Bernie Kassar, Chief Customer Officer, Xactly

Bernie Kassar is responsible for Xactly's global customer experience, including customer loyalty, service, and relationships, in addition to driving a customer-centric experience throughout the company.




 

Todor Atev, Head of CCO Finance, Here Technologies 

Todor Atev is passionate about Financial management processes, systems, and tools. He's an expert in compensation and performance management and has a proven track record of supporting sales teams that meet and exceed their goals.




 

Ben Trewin, Sales Performance Management Leader, Baker Hughes 

Ben Trewin is an accomplished results-oriented leader and brings with him ten years of experience at Baker Hughes, coupled with over 30 years of sales enablement, sales incentives, international business development, and management experience. 

Geraint Lawrence, Global Commercial Excellence Manager, GE Renewable 

Geraint Lawrence brings over twenty years of experience to his current role as the Global Commercial excellence manager at GE Renewable. Lawrence is a strategic thinker with a proven track record of driving growth and implementing change. He has a deep expertise in financial services and the industrial industry.