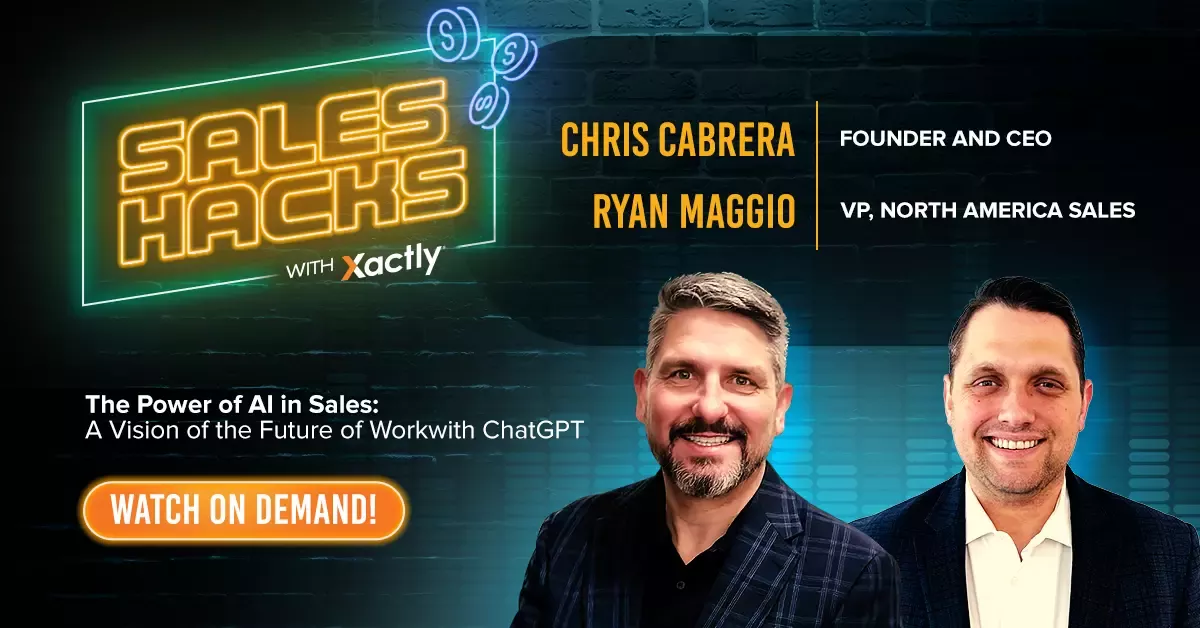 The Power of AI in Sales: A Vision of the Future of Work with Generative AI
Imagine being able to simply ask ChatGPT, "What's my sales forecast looking like?" and receiving an accurate answer in real time. See this exciting possibility explored in episode six of Sales Hacks with Xactly, where Chris Cabrera, Xactly's Founder and CEO, joins host Ryan Maggio to discuss the latest use cases for advanced AI in Sales and their vision for the future of work.
RevOps Dream Team in the House: Next-Gen Tips for Sales Forecasting
Xactly's RevOps powerhouse duo Bayley Fesler, Director of Revenue Operations, and Annie Jones, Revenue Operations Business Partner, join host Ryan Maggio on this exciting episode. They share actionable advice about how successful sales forecasting impacts everything from sales productivity, to building trust with reps, and meeting company goals. Watch Sales Hacks with Xactly and hear how next-gen leaders are using technology and their expertise to change the game when it comes to sales forecasting.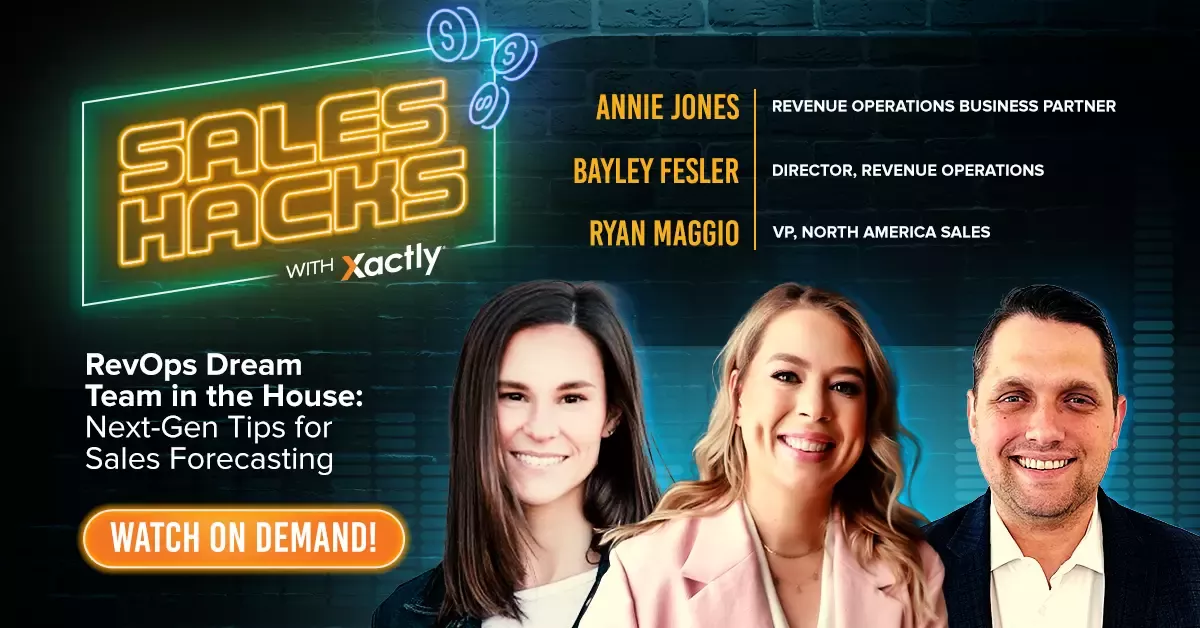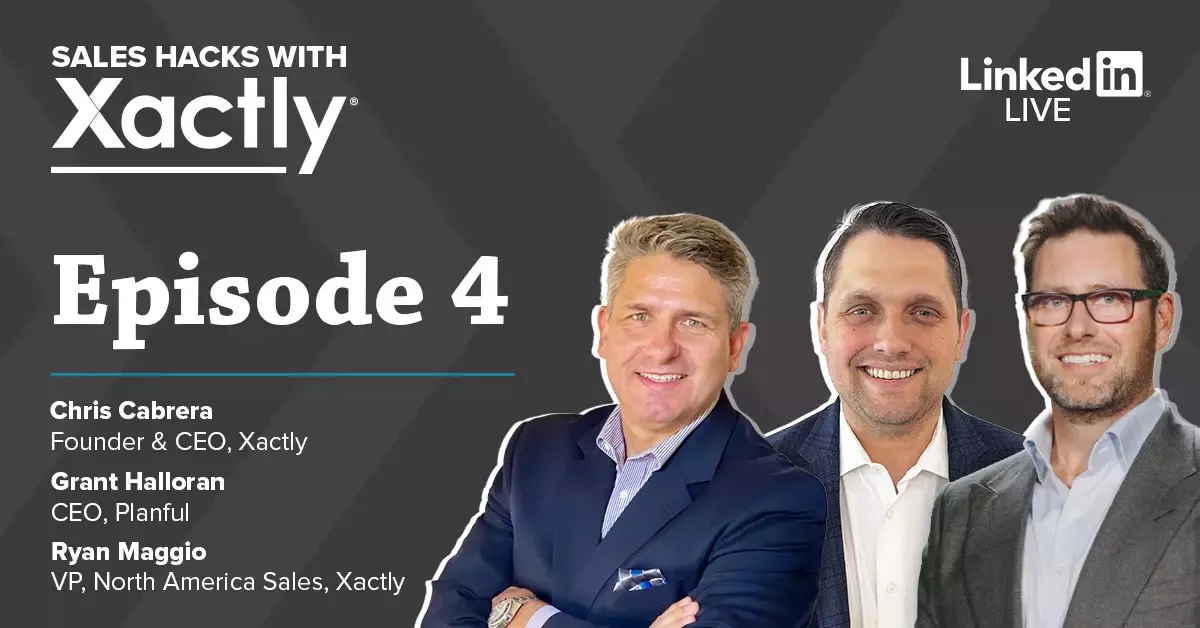 SaaS CEO Discussion: 2023 Predictions to Navigate Growth in an Uncertain Economy 
Host Ryan Maggio is joined by two Silicon Valley powerhouses, Planful CEO Grant Halloran and Xactly Founder and CEO Chris Cabrera. Tune in to hear them discuss why sales forecasting is a team sport, how to raise your organization's Financial IQ, and GTM and sales strategies in a challenging market full of potential.
Insights on the Sales Talent Crisis 
Xactly's Founder and CEO, Chris Cabrera, appears on episode three to walk through new insights from Xactly's latest research report revealing what revenue leaders need to know about the long tail of the Great Resignation.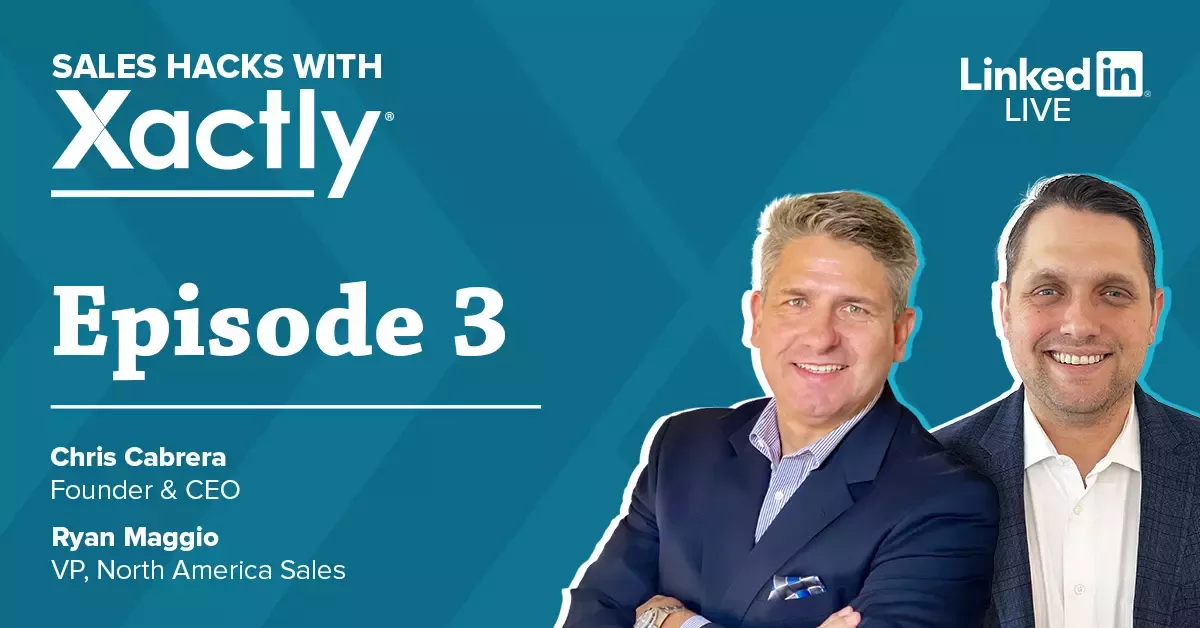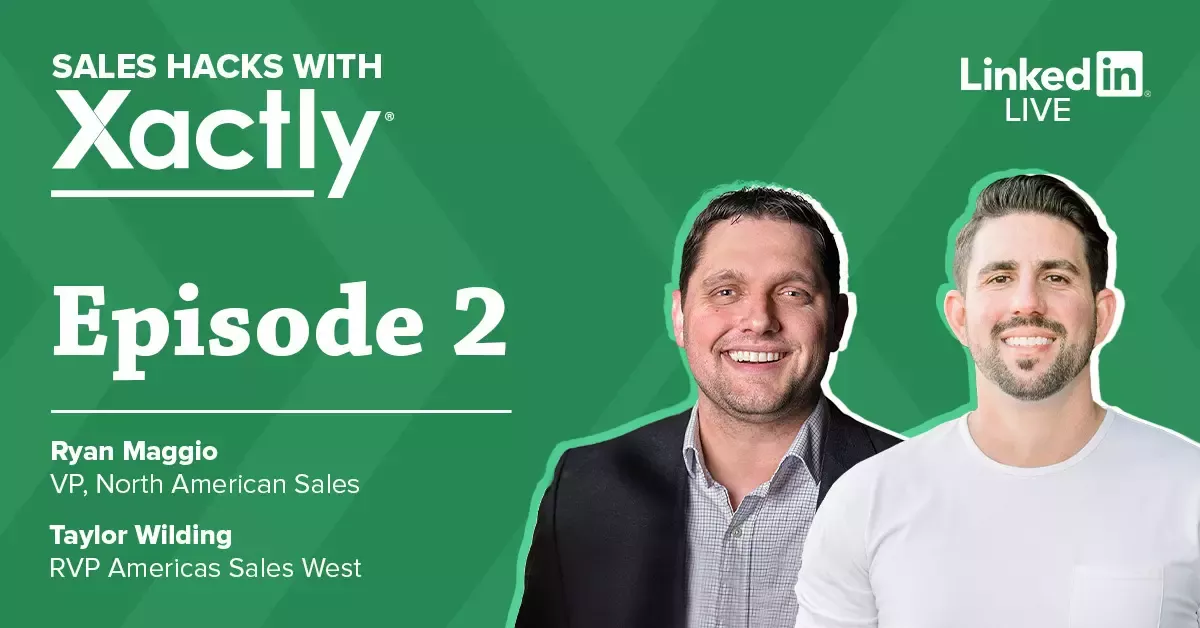 Sales Myths Debunked
Taylor Wilding, Xactly's RVP of the West, joins host Ryan Maggio to debunk common sales myths. Is sales all about money? Are deals always closed on the gold course? Is sales forecasting all about gut instinct? Watch this lively episode to find out.
Selling Through Adversity
On the first episode of Sales Hacks with Xactly, host Ryan Maggio and Xactly's Founder and CEO Chris Cabrera discuss selling through adversity. They field questions from the audience and have an open-ended conversation about the economic downturn, how to have a healthy mix of growth and profitability and the benefits of real-time sales forecasting.
Subscribe to Sales Hacks with Xactly
Discover the Power of Xactly