THE STATS
We'll let the numbers do the talking.
reduction in the time needed to validate commissions data and run reports.
- Xactly Customer: Digital Experience SAAS Company


days saved in journal creation alone.
- Xactly Customer: Business Services SAAS Company
ICM + CEA
A Complete Commission Management Solution
From Order to Expense Xactly's incentive compensation management (ICM) and commission expense accounting (CEA) solutions can improve the ROI of one of your largest expenses - commissions!
Full Capitalization and Amortization Support
Create detailed, accurate commission amortization schedules and monitor roll-forward summaries. Automatically adjust and true-up capitalization and amortization balances as a result of contract, account, payee or plan changes. Choose from full or modified retrospective approaches.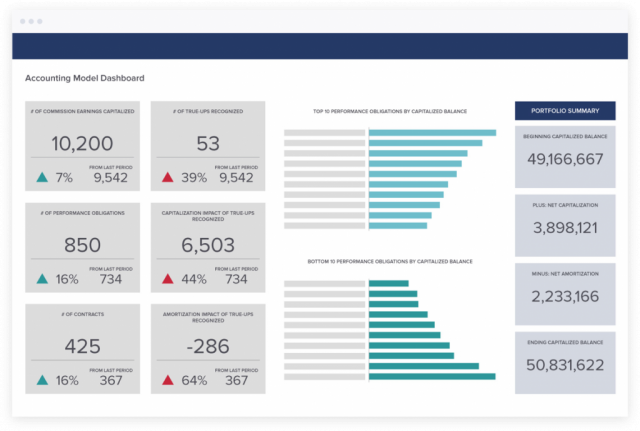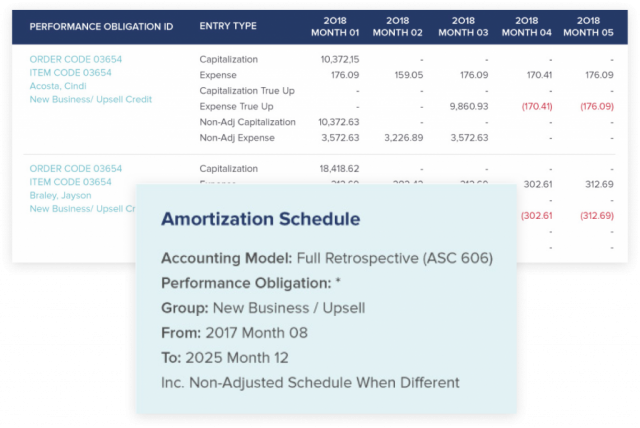 A Secure and Accurate System of Record
Prepare for auditors with supporting schedules and collect sales commission data at the right level of detail. Get visibility into how commissions translate into capitalizable assets. Ensure you are considering the correct amortization period at the detailed performance obligation level.
An Extensive Report Library
Benefit from a true commission accounting sub-ledger with built-in summary and detailed reports, including: accounting overview dashboards, amortization schedules, multi-book comparative, roll-forward and journal entry reports.