What We're About
Xactly delivers a first-of-its-kind, end-to-end Intelligent Revenue Platform that enables businesses to accelerate the digital transformation of their revenue operations. Xactly is a leading provider of enterprise-class, cloud-based, incentive compensation solutions for employee and sales performance management. We pair rich empirical data and purpose-built AI capabilities in one platform to advance the quality and scope of data-driven decision-making through the revenue lifecycle.
Our solutions allow organizations to make better strategic decisions, optimize behaviors, increase sales and employee performance, improve margins, increase operational efficiencies, mitigate risk, design better incentive compensation plans, and reduce error rates in incentive compensation calculations. By empowering organizations to effectively manage their revenue generation, our Intelligent Revenue Platform spans the full revenue lifecycle⸺focusing on planning, territory and quota, incentives, and pipeline management and forecasting⸺from initial strategy development through execution and prioritization of all aspects of revenue optimization.
Be Great. Go Big. Do Good.
At Xactly, we focus on collaboration and open-mindedness to achieve our common goals. We urge our employees to challenge the status quo through curiosity and reflection. Our dedication to inclusivity means there is a place for everyone. We encourage open and honest communication, allowing Xactlians to make an impact that they can feel.
Xactly also offers generous paid time off, continuous education opportunities and family incentives. This gives every Xactlian the chance to grow and pursue their passions at work and in their time off.
Be Curious
As the world evolves, so do we. Challenge yourself and the status quo by diving into new processes, discovering new solutions and exploring/unearthing a better way.
Be Impactful
Xactly gives employees the unique opportunity to drive change and take ownership so you can see and feel the impact you make every day.
Be a Catalyst
Working at Xactly you are surrounded by team members who strive to go big, be great and do good. That means support in every aspect of your job. Between approachable leadership, a culture built on collaboration and innovation, and the backing of Vista Equity, you'll never be alone.
Be Yourself
We look to our employees to bring diverse and unique ideas, mindsets and challenges to the table. Build your career on your own terms by setting your own goals for bonuses, carving out your career paths, or setting the split for your hybrid work environment.
That's How We Roll
The rubber band ball is an important part of our workplace culture. New employees that join Xactly add their rubber band to the ball, which symbolizes that when we work together, and utilize our different backgrounds, skills, and attributes we are capable of far more than we are individually. It also reminds us not to take ourselves too seriously--what we've built together will remain intact.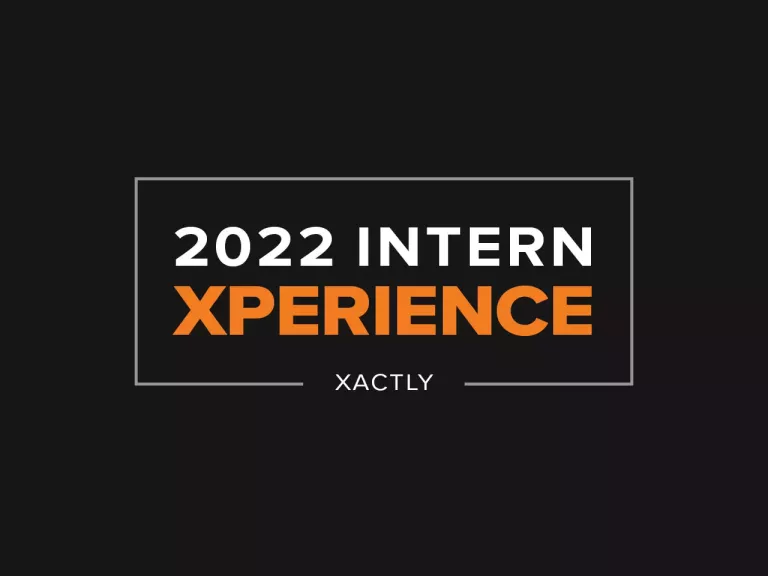 Internships and Early-Career Opportunities
Career development is a top priority at Xactly, and we strive every day to put each person on a path to success. It's why we're proud to be a Top 100 Place to Work for Internships. Apply today to join our amazing team!