Predict Commission Exposure
Xactly's Commission Earnings Forecasting Solution allows you to predict commission exposure and motivate reps with transparency into their expected commissions.
Value that Matters to You
Finance Leaders
Determine your commission earnings forecast with a direct connection to your pipeline data, increasing the overall accuracy alongside your revenue forecast.

Sales Leaders
Increase reps' visibility to their commissions and optimize compensation plan collaboration to motivate your teams and drive deals to close.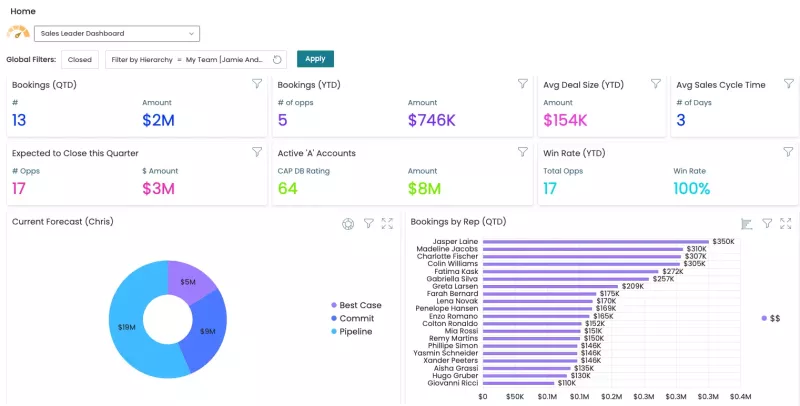 RevOps Leaders
Gain powerful insights into deal health across every opportunity in your pipeline. Optimize guided-selling alerts to drive better seller behavior that wins more deals—all aligned with your compensation plans to inform a more detailed, integrated sales planning process.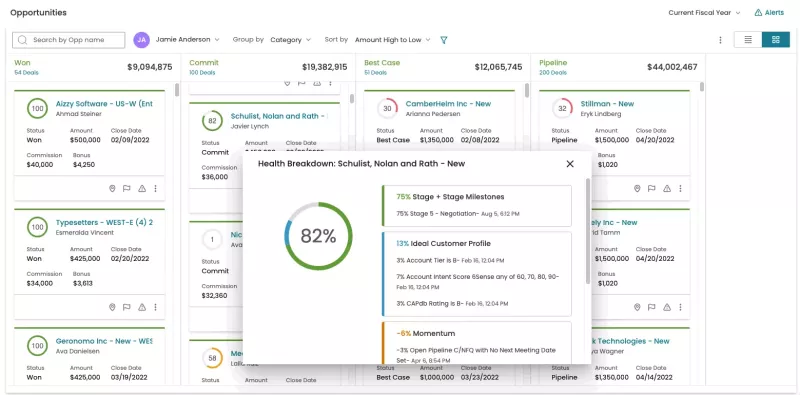 Compensation Administrators
Approach financial planning and strategic decisions with better accuracy by seeing potential costs alongside current pipeline metrics.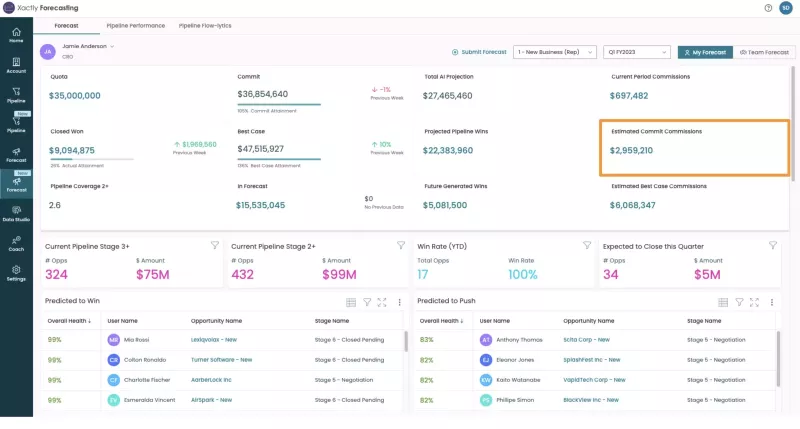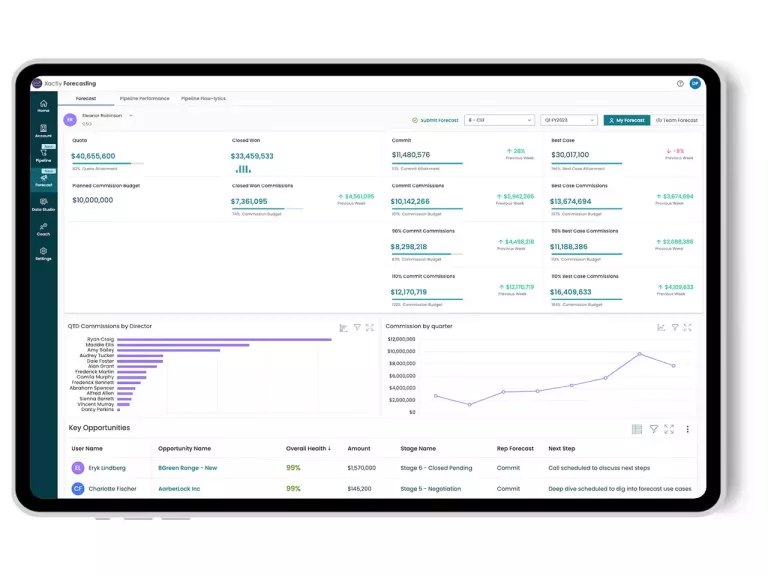 Achieve Commission Visibility and Control
Compensation, and more specifically commissions, are a huge part of an organization's operating expenses. But arriving at your projected commissions takes collaboration across several teams and systems. And, because deals in the pipeline are always moving, commissions are too, so point-in-time reports are immediately out of date, leading to significant negative impacts on decision making.

Xactly's Commission Earnings Forecasting solution delivers the visibility and control needed to calculate anticipated commission expenses alongside your constantly shifting pipeline.
Automate Commission Earnings Projections
Visualize possible commission impacts alongside pipeline data by downloading our latest infographic
Request Your Commission Earnings Forecasting Demo