Form Designer
Leveraging the drag-and-drop Form Designer, business process owners can quickly and intuitively build forms based on any data set in the Xactly SPM platform and publish the forms to the contributors of the business processes.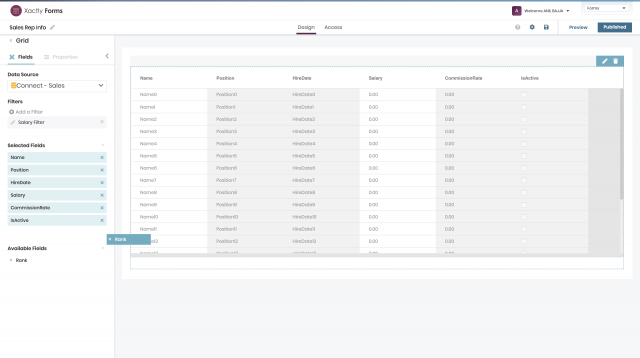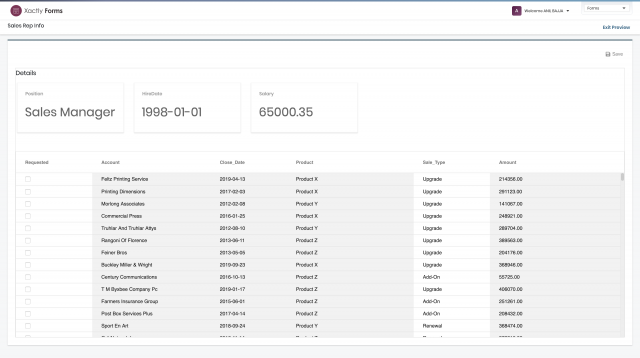 Form Viewer
Utilizing the Form Viewer, end users can contribute to business processes in a secure and controlled manner by interacting with forms designed to support their specific role in a business process.
Platform Integration
With its native integration with Xactly Connect, data managed through Xactly Framework is immediately available across the entire Xactly SPM platform.