Episode 7
The Art of Generating Early Sales
Whitney Sales, the creator of The Sales Method and General Partner at Acceleprise, broke into the world of venture capital by chance. Hear why she stresses the importance of incentivizing the right sales behaviors—especially in the early days of a company.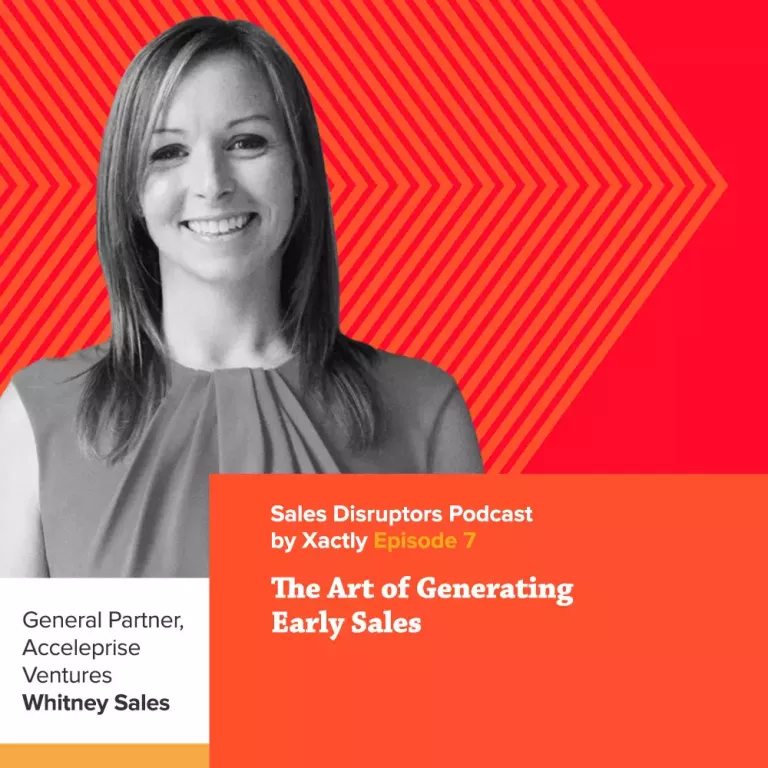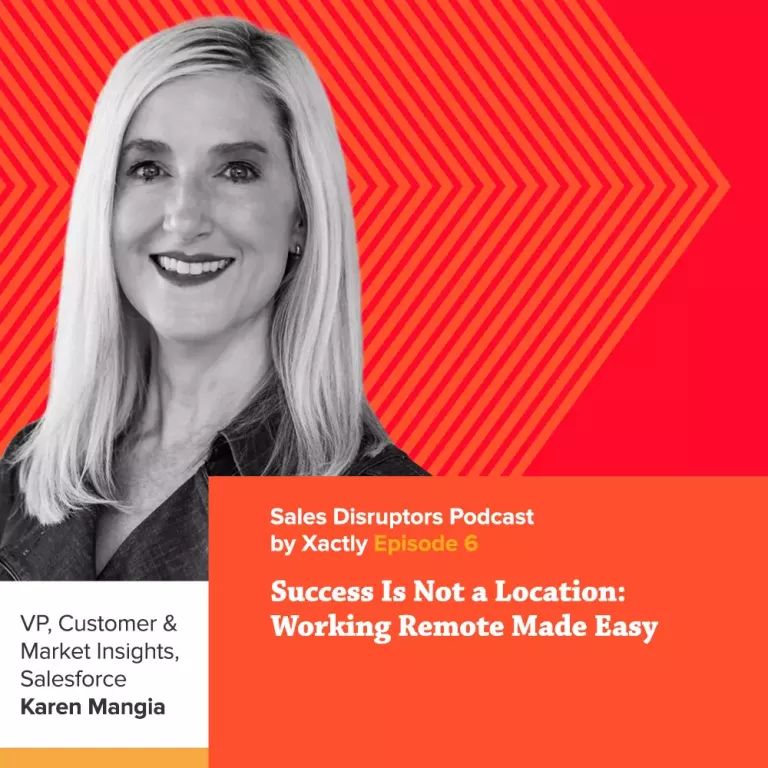 Episode 6
Success Is Not a Location: Working Remote Made Easy
Karen Mangia, VP of Customer and Market Insights at Salesforce and internationally recognized thought leader and author chats with Sales Disruptor host Erik Charles on how to make remote work easy.
Episode 5
Disrupting Career Paths Through the Journey of Food
How does a Georgetown law school graduate go from working in the White House during the Clinton administration to the award-winning author of a book on soul food history? Tune in to hear Adrian Miller's story.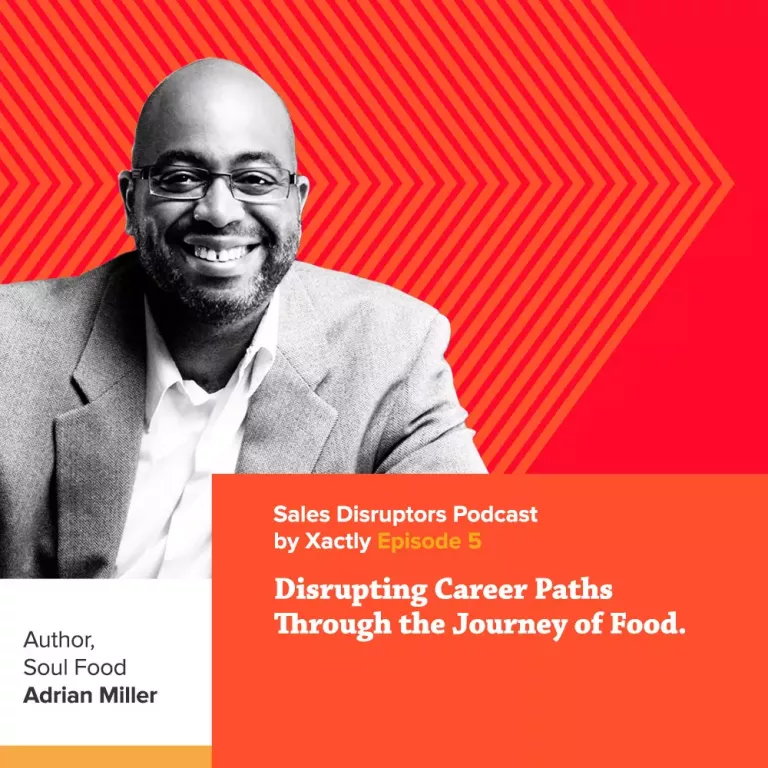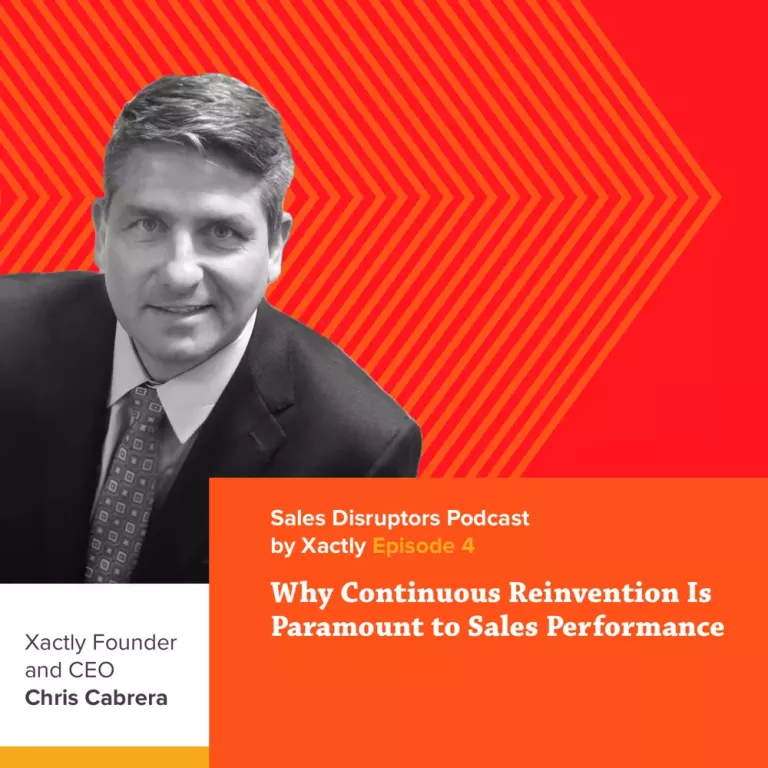 Episode 4
Xactly's Founder & CEO Chris Cabrera: Why Continuous Reinvention Is Paramount to Sales Performance
Chris Cabrera, the Founder and CEO of Xactly, joins Erik W. Charles, VP, Solutions Evangelist, for a conversation about how he built the company and what businesses can do to stay on the cutting edge even in the COVID-19 pandemic.
Episode 3
San Jose Sharks' Jonathan Becher: Innovating the Fan Experience Despite the COVID-19 Pandemic
Sales Disruptor's host Erik Charles chats with Jonathan Becher, President of the San Jose Sharks about how sports teams are being forced to innovate during the disruptions caused by the coronavirus pandemic.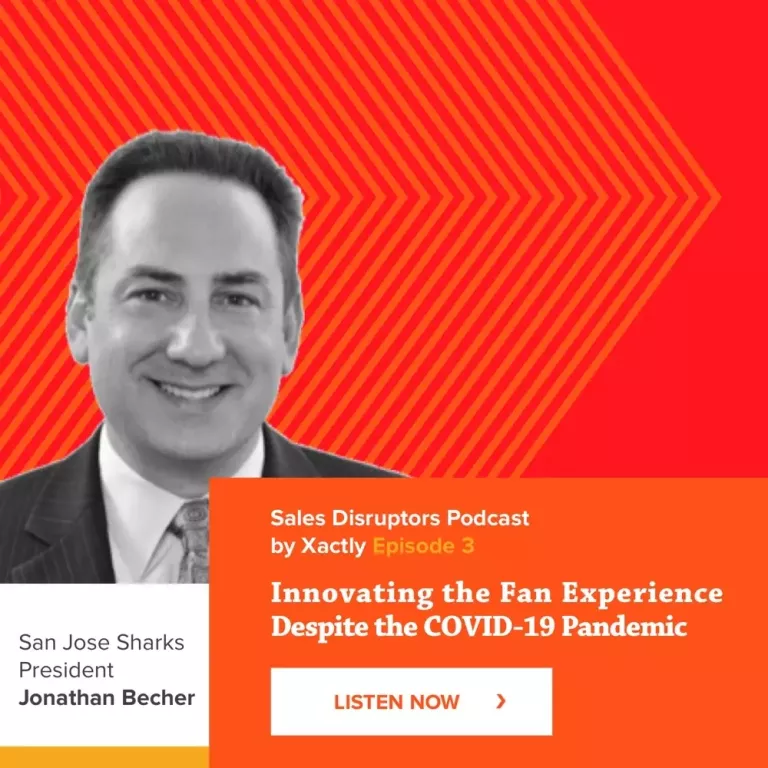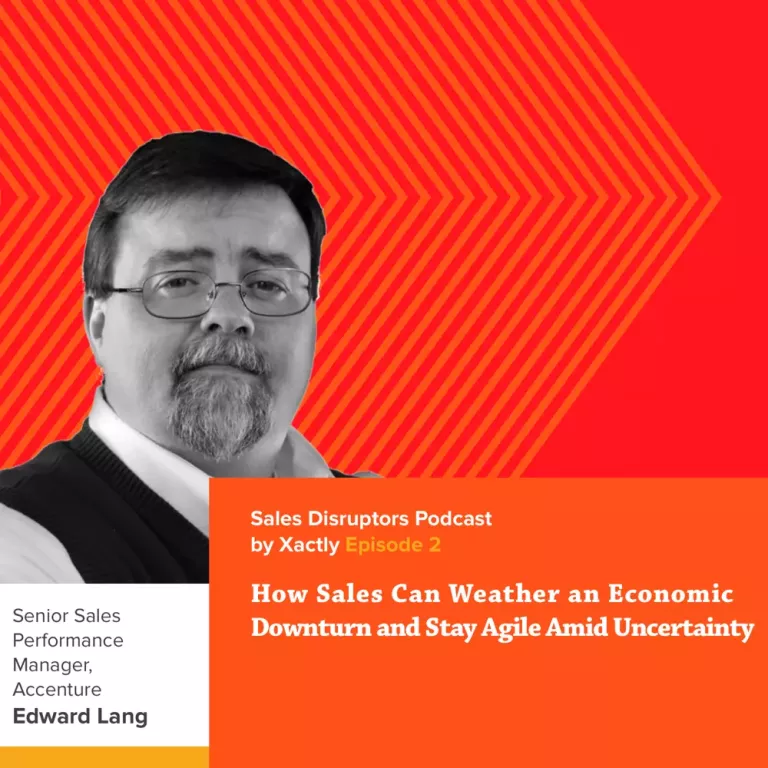 Episode 2
Accenture's Edward Lang: How Sales Can Weather an Economic Downturn and Stay Agile Amid Uncertainty
Senior Sales Performance Manager at Accenture Edward Lang suggests changes and adaptations for sales departments to enact in order to survive pandemic uncertainty. 
Episode 1
Xactly's Erik Charles: Solutions and Strategies for Successful Sales Performance
Erik Charles provides solutions every successful sales team should follow for exemplary performance.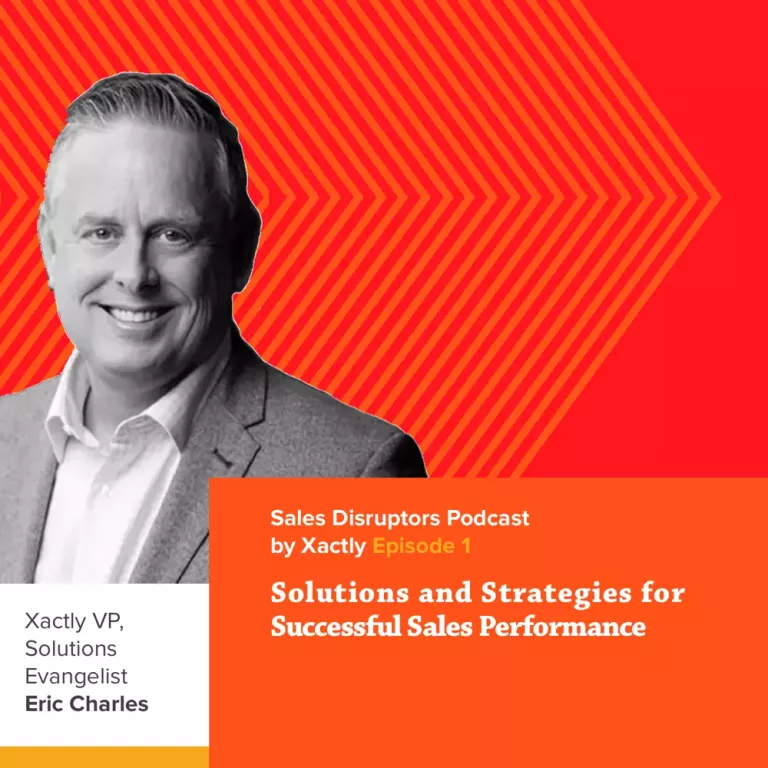 Subscribe to the Sales Disruptors Podcast