Here's What 4 Analysts Have to Say About YOUR Data
Blog
May 28, 2020
5 min read
Data and artificial intelligence—you can't have one without the other. But don't just take it from us, this is what four other industry analysts have to say about these topics, and why you need it ASAP.

Fact: data helps you make better decisions—plain and simple. Without access to accurate, real-time information, your forecasting and planning abilities can be skewed and out-dated.  In fact, according to recent research, human and machine-generated data is growing 10x faster than traditional business data, and machine data is increasing even more rapidly at 50x that growth rate (Inside Big Data). When you break that statement down, it shows that companies of all sizes, including enterprises, are turning to AI/ML data solutions to help fuel their business needs and make meaningful choices. 
As companies navigate through murky waters amid global health and economic headwinds, it may feel like there are many things that are out of your hands. That's why having automated, intuitive solutions, like Sales Performance Management (SPM), is not only crucial in today's landscape, but can be the driving force that helps you stay ahead of competition.
According to Gartner, "SPM solutions provide functionality that is shifting the benefits organizations reap from efficient execution to the effectiveness and optimization of processes. This is due to advanced analytics capabilities, such as machine learning (ML) algorithms, now being available and specifically designed for SPM."  
Translation—Sales performance management (SPM) is a data-driven approach to capacity and quota planning, territory mapping, incentive design, and continuous analysis to help organizations plan more effectively and maximize performance. 
But none of those benefits would be possible without access to real-time, accurate data. But don't just take it from us, here's what four industry expert firms have to say about data and why you need it. 
Gartner's Prediction for AI/ML

 
In a recent article published by Gartner, they assess our current abilities and resources as an industry and predict the future of AI technologies. And it's no surprise, they have full confidence that sales is on the right track forward when it comes to AI/ML software and how it will play a significant role in our future in conjunction with data. 

According to the Gartner 2020 CIO Agenda Survey, "leading organizations expect to double the number of artificial intelligence (AI) projects in place within the next year, and over 40% of them plan to actually deploy AI solutions by the end of 2020." They also give advice on five key areas of AI/ML technologies and how to navigate them in this time of recent, yet rapid, evolution: 
AI will drive infrastructure decisions, so all aboard the data express!  

Manage the increasing complexity of AI techniques through collaboration

Simple ML techniques sometimes make the most sense

Make cloud service providers part of your strategy

Adopt AI-augmented automation beyond the surface level
As the amount of data organizations have to manage increases, so too will the issues and complexities that come with those new technologies. By embracing AI now, companies can keep a finger on the pulse of their organizations and charge into the future at full speed.
Forrester's Take on AI & Data 
Sales organizations need deeper insights and access to data to stay ahead of the competition. One way these companies are achieving that is through data repositories, artificial intelligence, and machine learning (AI/ML).
Experts at Forrester believe that, "2020 will be the year when companies become laser-focused on AI value, leap out of experimentation mode, and ground themselves in reality to accelerate adoption." We believe that too. When companies have access to the right data, they can fully utilize the advantages of automation and AI/ML to give themselves a competitive advantage.
Here are three pieces of advice from the experts at Forrester:
Pick A Steadfast Crew:

Teaming up with the right partners, both within your organization and externally, will go a long way in setting you up for success—especially if you feel like you may be treading water.

Navigate Newer Data, Analytics, And AI/Machine-Learning Technologies:

These technologies promise a plethora of ways to create value from data. 

Strengthen Your (data) Anchors:

Data is the backbone of your organization, so get a grounding on the maturity and business value of available data management technologies. Once you know where you fall, you can take more prescriptive action, such as crafting a roadmap.
Ventana on Why Data-Driven Sales Leadership Matters
According to Mark Smith, CEO and Chief Research Officer at Ventana Research, "With a clear assessment of where things currently stand, it becomes possible to determine what opportunities exist to make improvements to sales effectiveness and efficiency using data"
Mark believes one big step to helping your organization adopt a data-driven approach to business will be helping not only your leadership, but also ensuring your salesforce understands the 'bigger picture' and the advantages this strategic approach will bring to your company. Ultimately, understanding your data is your first step towards helping improve your sales planning processes, decision making, and overall performance.
McKinsey's View on Sales Data 
Experts at McKinsey have a few pieces of advice for you when it comes to unlocking the true power of data in sales. They believe that forward-thinking companies are using the growth of data analytics and artificial intelligence to transform not only their offerings but also how they interact with the market and their customer base.  
According to their research, here are four sources of value for organizations using data you can take advantage of in 2020: 
Radically improve lead generation:

Analytics is well-suited to improving the accuracy of lead generation and automating pre-sales processes as companies use rich data sets to identify the right customer at the right time.

Better match people to deals:

Sales forces are using analytics to not only understand what drives sales success, but to also inform planning, coverage, hiring, and training.  

Maximize the customer's lifetime value:

Companies that have complex product portfolios can find it tough to match solutions to specific customer needs. That's why they are implementing next-product-to-buy algorithms that draw on data about what similar customers have bought to identify cross-sell opportunities within its customer base.

Get the right price:

Analytics can provide price transparency between sellers and prospects via sophisticated pricing tools.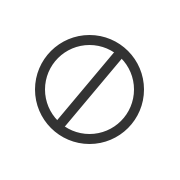 Data is a 24/7 Resource 
Mark Smith from Ventana Research was extremely insightful when he said the following, "sales is a 24/7 process in organizations, so don't wait for the perfect time. Instead, the timing for pursuing this opportunity to improve should be based on how sales performance optimization is prioritized."
Having access to data and the ability to track, use, interpret, and most importantly, improve your processes is crucial for staying competitive in this field. Once your data sources have been connected, you can easily take things one step further by implementing an AI/ML solution in order to extract valuable insights.
Long story short, artificial intelligence can provide unique insights that drive effective outcomes and transformations within your organization—but the real strength of AI comes from a robust set of data that can be analyzed to produce useful insights. 

If these topics intrigue you, and you want to bring this back to your organization, check out our blog AI/ML in Sales: How to Get the Right Data to Succeed to continue your research.
Analytics and Technology
Cloud/SaaS