Why Should I C.A.R.E.?
Blog
Mar 01, 2022
4 min read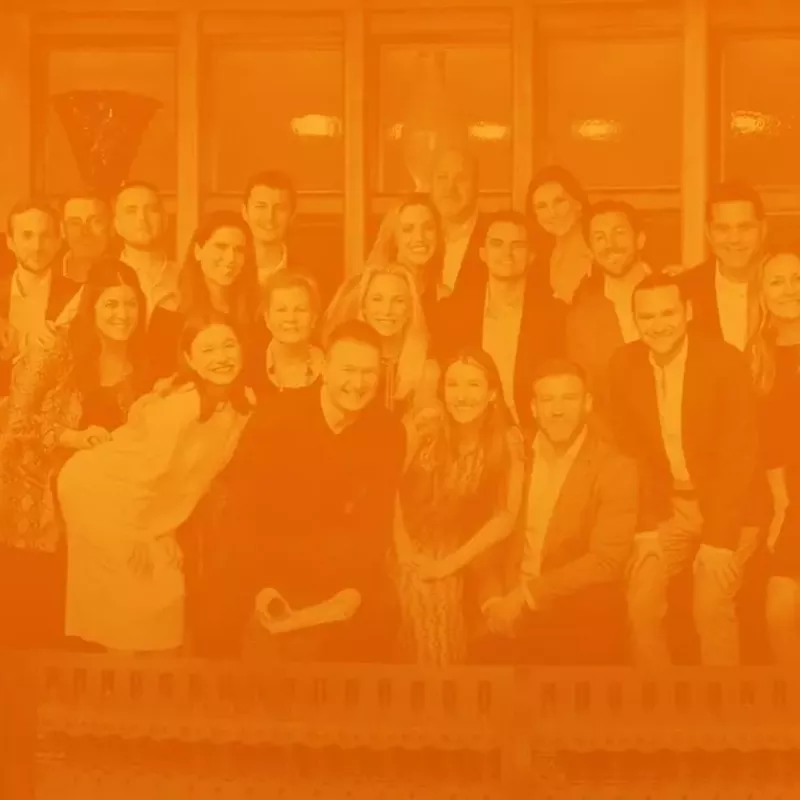 47 million people quit their job last year. Just sit with that for a minute. Think of the myriad reasons that drove this mass exodus.
If you're reading this, you may even be one of those people who is considering changing careers or leaving Corporate America. While reasons for the Great Resignation are diverse, anecdotal evidence suggests that the pandemic heightened our fundamental need for meaning. And if people weren't finding meaning in their current situations, they found the door quickly.
We know life is short–this concept was forced into the global psyche over the past two years. Realizing life is short increases our need to be doing something fulfilling–Yolo.
While each of us has vastly different needs and motivations, studies have shown that we are more fulfilled when we are of service to others. According to TIME, "Experiments show evidence that altruism is hardwired in the brain. Helping others may just be the secret to living a life that is not only happier but also healthier, wealthier, more productive, and meaningful."
For Xactly, 2021 was the most successful year in our history, and as I reflect on that, I know we wouldn't have achieved what we have without our foundation being rooted in both our core values (Customer Focus, Accountability, Respect, and Excellence) and philanthropy. 
It's these values that have made us a relationships-driven company. From Xactly's founding, I would bet people my paycheck that they couldn't find an Xactlian who didn't know our core values. And I never had to pay up. That's because our values are not just words on an office wall devoid of meaning. Our values unite our organization.
We earned seventeen awards in 2021, across product, leadership, and workplace awards. While I'm proud of all of these accomplishments it's the culture and workplace awards that mean the most to me because they reflect the genuine sentiment of our employees. 
Philanthropy was built in as an important part of Xactly's culture from the beginning. Back when we were a small start-up we were volunteering at Second Harvest Food Bank, and I remember going out for beers after our shift. I noticed people talking about their families and passions instead of projects and work. When you give back, you build relationships. Co-workers become friends. And friends are happier at work. People who are happier at work tend to be more engaged and work to build better products and deliver excellent service to customers. Forbes found that businesses with happier employees have 10% higher customer loyalty. 
In our seventeenth year our 501c3 organization, the XactlyOne Foundation, has hit some impressive milestones. Since 2005, 2400 volunteers have donated over 15,000 hours and the XactlyOne Foundation has given $585,000 to incredible organizations like the American Cancer Society, Best Buddies, and Brian's Hope. To celebrate our seventeenth birthday, the XactlyOne Foundation is working on an initiative to donate $5,000 to seventeen different organizations including St. Jude's, Back on my Feet, Girls who Code, and a couple of organizations that help the humanitarian crisis in Ukraine.
But we don't want our impact to stay within our network, we want it to grow, evolve, and expand in the same way our company and partnerships have! We have been selected by legendary organizations to create strategic alliances. With these partners, we focus on achieving both business-related goals together and goals that have meaning for the community. 
With Oracle, we migrated our private software cloud to OCI which expanded our global reach and improved solution performance for customers. As part of our Revenue Kick-Off event, we focused on our joint impact to the community by partnering with Oracle to raise money for Harbor House of Central Florida. Together, we raised $10,287 to help survivors of domestic violence with emergency shelter and legal support. 
Salesforce was our very first customer and partner. In 2019 we worked with them to host "Women on the Rise," a fundraising and networking event on the 61st floor of the Salesforce tower as part of our annual user conference. We were able to raise $10,000 for Code.org while empowering women in Tech. Our alliances are about more than just business, they are about working together for the greater good while achieving record-breaking results. 
This year, we were named a Global Alliance Salesforce Partner, recognizing that together, we sourced and co-sold the highest level of global business. In 2019, we used our proprietary data to look at the Gender Pay Gap. We discovered that not only were female sales leaders outperforming their male counterparts-they were underpaid. We analyzed Xactly's compensation data as well and rectified the pay gap at our own organization. At Salesforce, Benioff led a similar initiative to close the gender pay gap.
Reflecting on Xactly's evolution, I'm proud of where we've come from and inspired by where we're going. If you have been struggling with finding meaning in your career, maybe the solution isn't to leave, perhaps it's finding creative ways to make a difference where you are. That's my challenge to anyone that reads this article. Expand your idea of what it looks like to create a great product, support a customer, or build a strategic Revenue Operations department. I've always liked the saying, "how you do anything is how you do everything." Whatever you're doing, do it with C.A.R.E.
Xactly currently has open positions globally, see if you're a good fit.