THE STATS
We'll let the numbers do the talking.
less turnover among companies that pay at the 75th percentile or higher

higher quota attainment experienced by Insights customers compared to non-Insights customers

years of cross-industry pay and performance data

Increase Sales Performance with Competitive Comp Plans
Monitor and adjust your incentive plans using pay and performance data across peers. Ensure compensation is driving the right behavior and maximizing team performance. Compare plan design and attainment against industry peers with advanced filters designed to slice and dice business data by industry, company size, business group, job title category, tenure and more.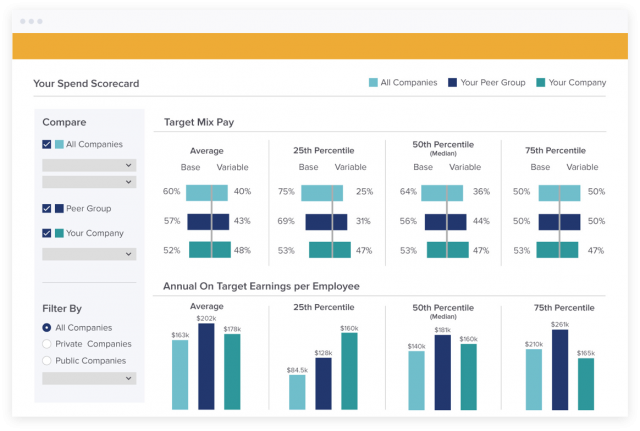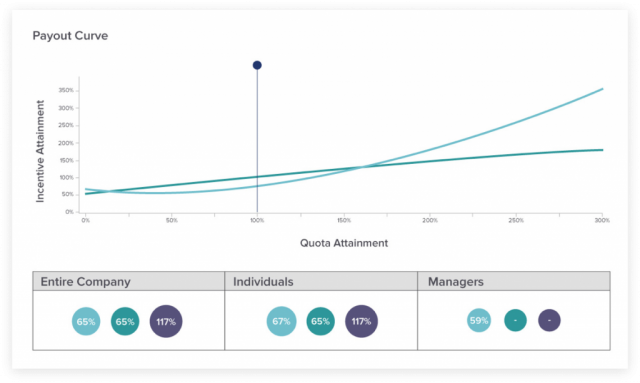 Information You Care About
Gain access to exclusive information on the industry, region, and roles that are important to you. Confidently make decisions for your sales organization when you understand the latest trends in compensation and know what the most successful, competitive companies around the world are doing with their sales plans.
Attract and Retain Top Performers
With access to our proprietary pay and performance dataset, Xactly Benchmarking helps you build competitive compensation programs that bring in the best and brightest reps around.