Key Pillars Of
Revenue Performance Analytics
Automated
Integrate seamlessly with your existing tech stack and automate processes to eliminate time-consuming and error-prone manual tasks.
Collaborative
Create iterative snapshots of your plan, model "what-if" scenarios, complete monthly plan updates, and analyze side-by-side comparisons.
Data-Informed
Enhance decision making by leveraging AI to predict key metrics, including sales rep attrition and pipeline health.
Continuous
Proactively monitor and continuously optimize sales plans with changes in business conditions to course-correct in real-time.
The Impact of Revenue Performance Analytics
Reduction in time to create sales plans
Increase in annual sales revenues
DocuSign Case Study
Automating sales compensation is table stakes. But for enterprise companies to be truly competitive and move swiftly toward achieving revenue acceleration, Xactly Insights data is imperative. Xactly Insights gives us immediate access to the information we need when we need it, so we can be sure sales performance aligns with our corporate goals.
Real-time Visibility into The Sales Organization's Health
Gut intuition is important, but the combination of data and intuition translates into measurable, repeatable results. With over 90% of our customers "opting-in" to be a part of Xactly's data benchmarks, enterprises are able to better understand how they are operating compared to industry trends. Access to real-time insights supports leaders in making informed decisions to improve sales performance by growing revenue, reducing risk, and containing costs.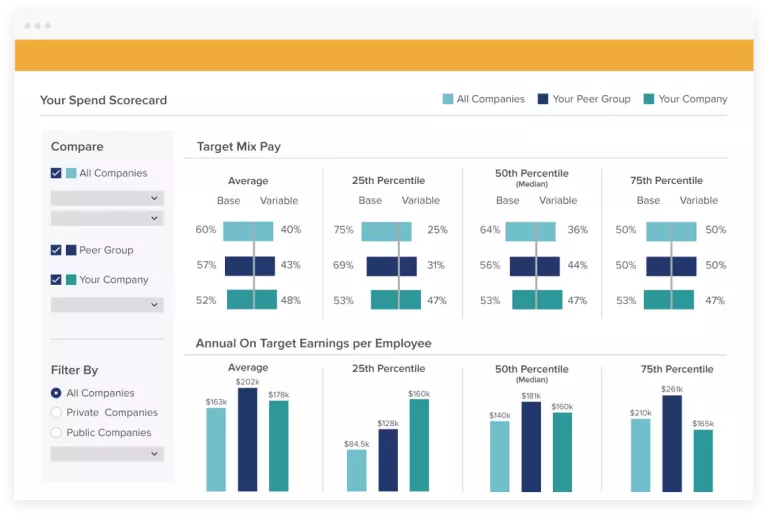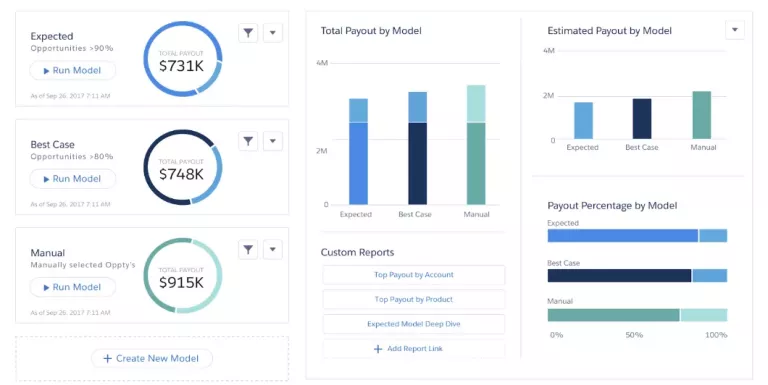 Confidence to Trust the Sales Forecast
Xactly's Sales Performance Analytics solutions provide intelligent insights during pipeline reviews to improve sales forecasting and enhance sales processes. Greater pipeline visibility and AI-driven forecasting help increase sales forecast accuracy, improve revenue predictability, and strengthen the partnership between Sales and Finance teams. Ultimately, Xactly Sales Performance Analytics helps leaders turn data into actionable business intelligence to successfully deliver measurable results.
An AI-Driven Solution That Delivers Advanced Insights
Xactly's Sales Performance Analytics solutions offer strategic guidance and AI-enabled insights. This includes actionable recommendations based on an organization's internal and relevant market data. Organizations have access to AI/ML to predict sales rep attrition and proactively take measures to address it before it happens. Compare plan design and performance against industry peers with advanced filter settings that allow customers to slice and dice sales and business data and configure advanced metrics and reports that support a wide array of sales performance business needs.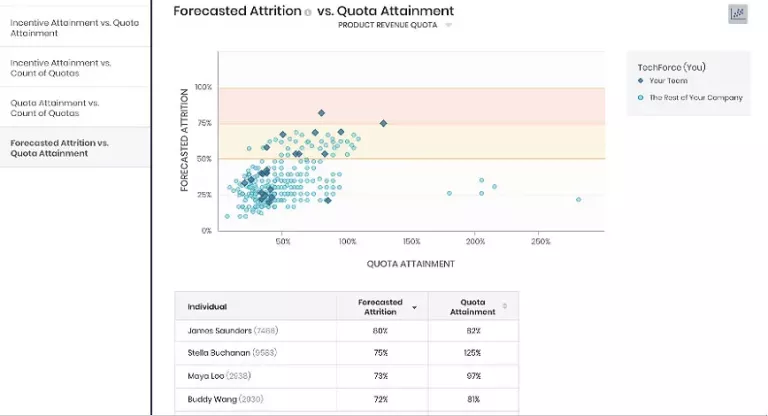 Why Xactly, Why Now
Our People
We're real people.
And we're passionate about helping you succeed because we believe in the power of our software to transform businesses.
Our Data
Data is in our DNA. And in our AI.
We have more than 18 years of pay and performance data that helps you take action more confidently right away.
Our Vision
We're sales performance visionaries.
Born in the cloud, made for enterprise-scale, with unmatched data capabilities—we've had a singular focus: supporting ambitious enterprises in their quest for sales excellence.