9 Tools to Deal with Sales Ops Demands
Blog
Feb 27, 2018
2 min read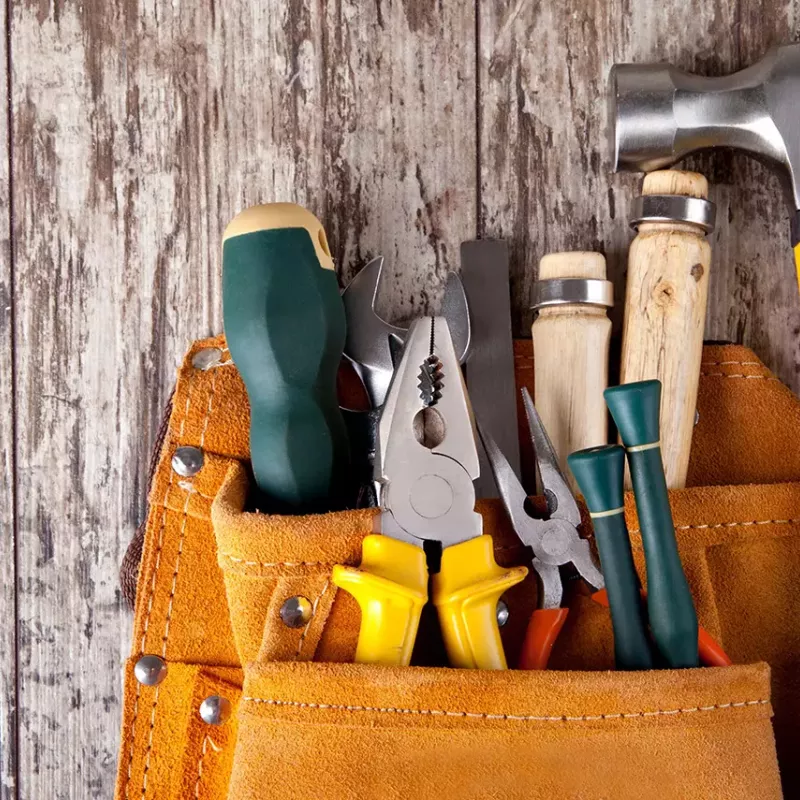 Modern sales operations managers have an advantage with tools built specifically for the job. Here are 9 sales operations tools to help with strategic planning.
Modern sales operations managers have one huge advantage that the Xerox's 1970s sales ops group didn't: tools built specifically for the job. "Job" in the case of sales ops is an understatement. Let's take a moment to consider a sales ops manager job description. Responsibilities:
Assess and improve overall sales strategies, goals, territory planning, and compensation plans
Support executive leadership with reporting and data for strategic decision making
Support sales enablement activities with training, playbooks, and SKO supplements
Manage/oversee CRM and sales automation tools
Implement and optimize sales incentive compensation plans and objectives
Report on sales performance status with data, analysis, and modeling
Provide modeling to support quarterly reviews and sales planning  
This list could go on depending on the organization. There's a lot do and often more than any one person can realistically do well. While the responsibilities have increased in volume, so has the need for ways to handle not only the tasks involved, but the numbers too. They need to rely on tools to keep up. 
Here are nine common tools for sales ops to succeed. Tools for sales ops can be split into categories based on eight needs.
1. Product Pricing
Getting pricing quotes for potential customers: CPQ (configure, price, quote) can eliminate the back and forth of generating a quote, automating the process through tools like Salesforce.
2. Forecasting
Predicting how many deals are going to close is a must for any reputable sales ops leader.
3. Sales Enablement and Training
Getting sales up to speed and continually increasing their knowledge is easier and more effective with tools as your teaching assistant.
4. Planning and Payouts
Sales planning requires benchmarking tools and robust incentive compensation management systems.
5. Sales Territory Design and Planning
An automated and data-driven approach to sales territories streamlines processes and boosts revenue opportunities.
6. Prospect Engagement
This can mean anything from software that engages prospects through automated emails to aiding product demos.
7. Lead Management
How are your leads being routed? Are they being routed? Routing software can ensure that sales ops maximizes the leads
8. Data Tools
Sales ops revolves around data, making management, reporting, and analytics tools like Xactly Insights™ for Sales a huge boon for the job at hand.
9. Customer Relationship Management
The "customer comes first" adage should drive everything an organization does and that includes the software used as the driving force behind the sales process.
Actionable Advice
With each of these areas spelled out, you can make a simple checklist to start filling the gaps or even identify where your current tools may be failing you.
Notably, this list proves how vital sales ops is to a business. Sales ops manages to impact nearly every function of a sales organization. With the right sales and data tools, sales ops managers can be the guiding light for an organization, implementing game-changing improvements.
Identify all the major functions that sales ops touches in your organization
Assess where automation could be pulling more weight and relieve some of the burden
Fill the gaps or improve the sections were your current tools aren't cutting it
Want to discover more ways to deal with sales ops demands and take advantage of some untapped opportunities? Check out our sales ops resource page, which is full of helpful blogs and eBooks.
Forecasting
Sales Coaching and Motivation
Sales Performance Management
Sales Planning
Territory Management