Achieving Resilient Revenue in an Unpredictable World
Blog
Sep 30, 2021
3 min read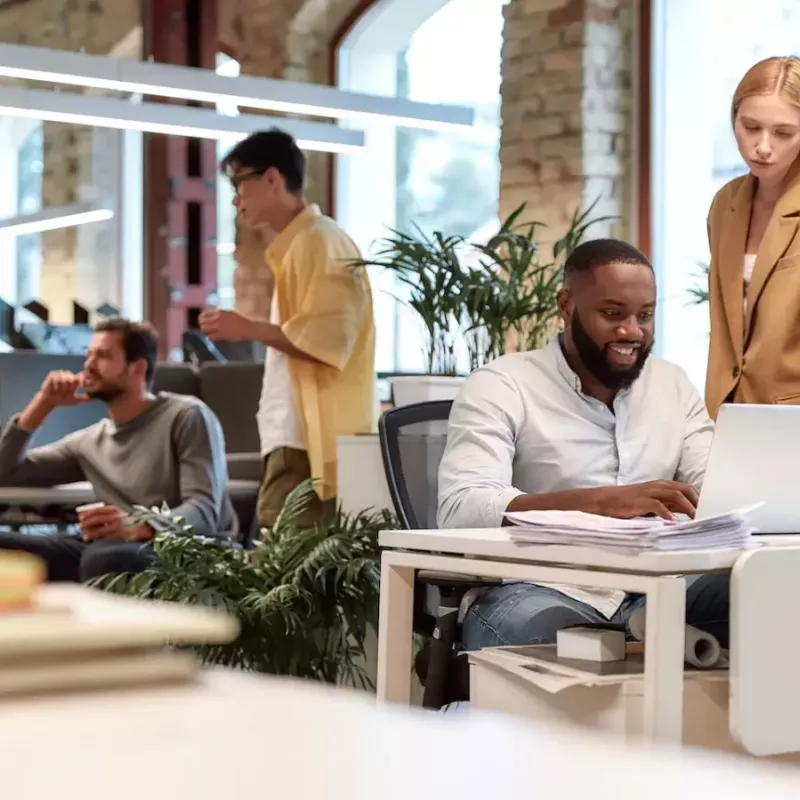 The best revenue plans can be dashed by market changes, sales staff churn, or world events. Discover how the right data empowers you to adapt and overcome these challenges to achieve accurate forecasts every quarter.
Most business leaders would say that all revenue is good revenue, but recent events have proven that isn't always true. The pandemic year of 2020 saw tremendous shifts in market demand, labor availability, and supply chain reliability which challenged businesses's abilities to stick to their revenue forecasts. 
The impact has been striking.
For private companies, the same anxieties about revenue exist. Their impact is similar: uncertainty, doubt in decision making, and a drop in company morale. 
The key to absorbing the shock of market events—big or small—is to have a revenue stream with maximum resilience built in. This doesn't happen on its own. As a revenue leader, you need to plan and prioritize in order to create resilient revenue. Once you achieve it, resiliency spares you, your investors, and your employees anxiety in the tough times and sets you up for greater success when economic conditions are strong.
Resiliency in Your Customer
For established companies, revenue streams present a choice: what kind of revenue should get the most attention from sales? If resilient revenue is an objective, that means you need to pursue specific types of customers. That means customers who agree to longer-term contracts, who buy subscription services, who themselves show steady growth patterns, and who have been engaged customers in the past. Revenue from these sources is more reliable and predictable because it's less tied to economic cycles and GDP growth. By identifying these customers—and developing a profile that helps identify prospects that share the same traits—revenue leaders can develop a resilient revenue strategy. This rewards their sales teams for prioritizing accounts that fit that customer profile. 
If you're a company in growth mode, your objective may still be the pursuit of every deal you can win. Short sales cycles may be vital to your success because they free up your sales talent for the next deal. But even in this scenario, there's an opportunity to make yourself more resilient in the future. 
No matter your company size or maturity level, building a resilient customer base puts you in a better position when events disrupt the market.  
While this quarter's total revenue is always important, building a foundation of these resilient customers will not only put you in a better position when events roil the market but will bring in revenue at a lower cost.
Finding long-term customers provides a stable and predictable core base of revenue that provides resiliency in an economic downturn and a launchpad for future growth when the economy starts to grow again.
Resilience in Your Sales Processes
Nothing in life is certain except change. That means the customers you count on to see you through tough times will change too. As a result, you need tools to understand and identify behaviors that indicate customers likely to deliver resilient revenue. 
You also need to move with agility. That requires technology that can serve up the customer data you need quickly and in an easily digestible format so that you can shift your sales team's priorities to achieve goals and hit forecast numbers in spite of changes.
An agile process is crucial to creating resilience.
What You Need to Pursue Resilient Revenue
Creating a resilient revenue stream is not something revenue leaders can achieve with spreadsheets or through best guesses. It requires visibility into the nature of existing customers, prospects, and the pipeline. This set of data is often found in disparate systems within the company. Bringing them together provides the agility and speed needed to make adjustments to sales plans, quotas, territories, and incentives.
In order to do this, you need software to automate:
Automating these and connecting these processes within a single platform is called revenue optimization. It provides sales and finance organizations with the right technology to maximize revenue growth - and make resiliency a cornerstone of their revenue strategy. 
To learn more about how technology can enable revenue leaders to create resilient revenue streams, read our guide The Five Tools that Unleash Intelligent Revenue. 
1. CNBC Global CFO Council 
2. Stark and Stewart, Inc. Magazine
3. The Economist Intelligence Unit, The Intelligent Enterprise