Five Effective Cold Calling Scripts
Blog
Feb 06, 2020
3 min read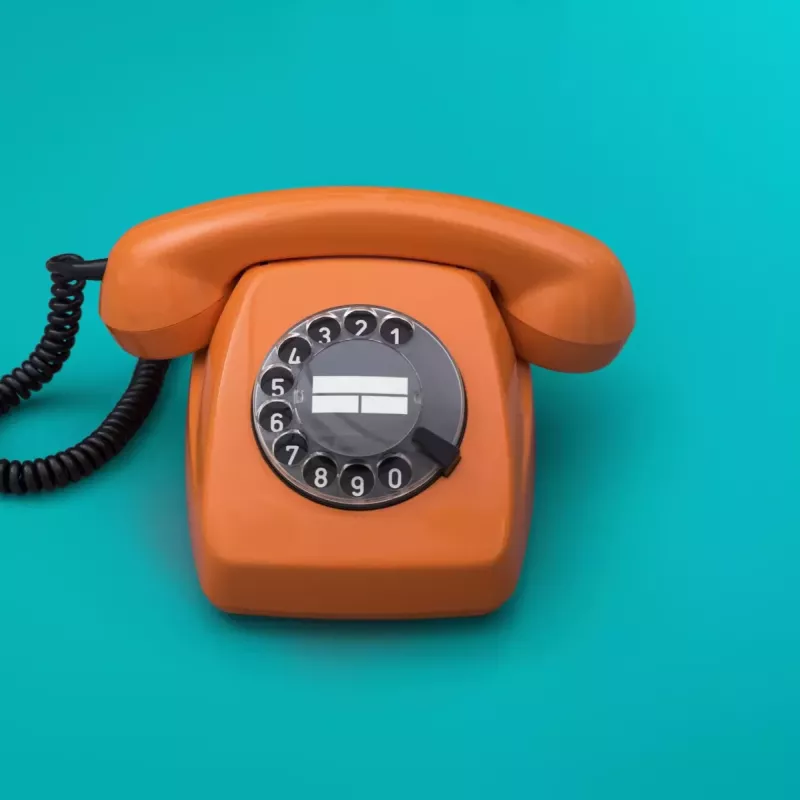 Cold calling is not easy. Try using these 5 sales call scripts to make sure you are talking to the right person and increase your chance of closing a deal.
Cold calling is one of the commonly used sales strategies, but it's also one of the most difficult techniques for reps to master. It's a sales tactic that's all too familiar with rejection, and sometimes, simply getting your foot in the door for an initial discovery call can be a win.
Sales calling scripts are often the best solution to help your team prepare for different scenarios on the phone. From sales rebuttals to discovery questions, call scripts provide a baseline for salespeople to direct the conversation in a positive way and move deals farther down the funnel.
However, anyone in the sales industry knows that picking up the phone to prospect is not an easy job. In fact, it's one of the toughest sales positions you can hold. Not to mention, many times the individuals in these business development roles are earlier on in their sales careers. But they play a critical role in building up your sales pipeline—so getting their training right and ensuring they are fully ramped up and confident when they pick up the phone is crucial.
Creating Better Cold Calling Scripts
Cold calling is typically an early phase in the sales cycle—usually during prospecting or discovery phases. Because of this, it can be difficult to craft the right message that engages a potential customer into a conversation.
Sales cold calling scripts can be an extremely useful tool, but it's more than just writing down a theoretical conversation and responses. Rather, you should consider different situations your team might encounter specific to your company's unique market, industry, and products and services. To help, here are four tips to design stronger sales calling scripts for your team.
1. Understand Your Buyers
Before you can begin a prospecting conversation, you have to do your research. Reps need to look specifically at the company and individual they plan to speak with so they're prepared and can tailor each phone call appropriately.
The same is true for writing cold calling scripts. First and foremost, you need to know the common challenges your buyers face. This allows you to craft a message around how you solve those problems and benefits your company offers. Writing scripts in a way that addresses these roadblocks will help them navigate conversations more effectively.
2. Identify Common Objections
Your best resources to understanding common objections are your experienced and top-performing reps. As the ones who are talking on the phone and closing deals, they have the most knowledge on how to navigate around different questions prospects might have.
Take time to gather the insight your tenured team can offer. They will also be able to share responses and rebuttals that were successful in alleviating objections and those that weren't. To take it one step further, you can use these reps to help train less experienced salespeople so they can practice the conversations in real-time.
3. Get to Know Your Competition
You need to know your competitors well if you're going to outperform them. Understanding how others in your industry are promoting themselves, their key selling points, strengths, and weaknesses will help you create sales cold calling scripts that address them head-on.
Prospects typically evaluate more than one solution at a time, so it's important that your team is well versed in their competitors' offerings and has a rebuttal handy to demonstrate why your organization is the best option.
4. Take Advantage of Your Differentiators
Like your competitors, understanding your organization's strengths is your greatest weapon in sales cold calling. As you discover pain points your prospects are facing, you're better able to craft a personalized message for each interaction with a potential customer.
Taking it One Step Further
Sales cold calling is a necessary part of your sales strategy and ensuring your sales team is properly trained and prepared for different conversations is essential. But in order to really understand where you can improve your training across your entire organization, you need to truly understand your performance.
With deeper visibility into your team's performance, you can gain actionable insights and identify where your company succeeds and where there's room for improvement. This can help you uncover the deals and prospects your team is successful with and the situations where they struggle. That way you can provide the best training possible and drive more success (You can get more tips on how to improve sales coaching here).
Want to learn how you can use data to improve your sales coaching, training and planning? Download this in-depth Q&A guide from Ventana Research, "Why Data-driven Sales Leadership Matters."
Sales Coaching and Motivation