6 New Year's Resolutions for Sales Leaders
Blog
Jan 01, 2020
3 min read
These are 6 sales leader New Year's resolutions that will help your sales team improve performance and hit quota faster—and make your 2020 more successful.
With another year coming to a close, New Year's resolutions and big plans for the future are in the air. We'll leave the gym goals up to you, but as you start compiling all of the things you want to achieve in 2020, we'd like to recommend adding a few sales-related commitments to your list. Here are six resolutions that will help your sales team hit quota faster—and make your 2020 a more successful and stress-free year.
1. Use Data to Drive Sales
The most effective and innovative sales leaders use data to their advantage. If you aren't embracing data and analytics in your sales organization, you need to start now. A study by CSO Insights found that 94% of world-class sales organizations know why their top sales performers are successful by actively using sales analytics to measure and predict sales performance. Identifying actionable insights, establishing KPIs for your organization, and staying current with your data is key to gaining a competitive advantage in today's market.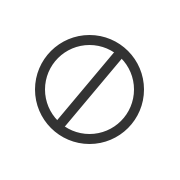 2. Adopt a Continuous Sales Planning Approach
Creating a sales plan that you look at only once a year isn't cutting it in our dynamic business world. To get the upper hand in 2020 you'll need real-time information and data readily available at your fingertips. For sales, that means regularly checking your performance against the plan in order to get a read on how well you're executing. One of the major benefits of continuous planning is that you're able to catch potential problems and course-correct your plan before those problems become detrimental to your business.
3. Align with Finance
Much of what your sales team does impacts your company's overall financial plan one way or another—and although you and finance sit in different departments you do have one mutual goal: increasing profitability. How can sales better align with finance in 2020? The answer is simple: share your sales plan and share your data. If you're able to show finance how hiring next month vs hiring in six months will impact bookings, you'll be better able to justify headcount spend. You'll find there's a positive impact on the whole organization when sales and finance are setting goals together and regularly communicating on their progress.
4. Set Realistic Quotas
All sales leaders should have high expectations for their teams—but there's a fine line between an aggressive goal and an unattainable goal. When setting quotas, you should ensure that the majority of your team will be able to hit them; impossible goals are not motivating and reps will be unable to succeed if they're set up to fail. By making sure your quotas are fair and attainable, you'll not only be able to keep your employees happy and increase rep retainment, but you'll also be more likely to deliver accurate sales forecasts
5. Appreciate Sales Ops
If you think sales operations professionals are just number-crunchers, think again. They are an extremely valuable asset to growing organizations. Sales operations know all, see all, and hear all—so if you aren't already working closely with them—it's time you start. Make sure they have the data and tools they need in order to help you run a productive and successful sales team, and consult with them often on ways in which you can improve sales practices, strategies, and plans.
P.S. If you don't have a dedicated sales ops person, make it your top priority to hire one in 2020.
6. Be Proactive in Hiring
Hiring too late can put your sales targets at risk, and we all know hiring good sales reps is no easy task. Data can help you understand the time it takes to hire and ramp reps at your company—but it can also help you analyze how hiring and ramp impact your ability to achieve your sales goals. Can you hit your targets with the sales resources you currently have? How will hiring three months later than you anticipated affect your bookings? Many sales leaders miss the mark in hiring and it negatively impacts their ability to hit their targets. A proactive approach to hiring will always work in your favor.
Go Seize the New Year
By adding these six resolutions to your 2020 sales plan, you'll be able to impact the behavior of your team and surrounding departments for the better—and you'll be more equipped to accomplish your company's sales goals. As you look forward to all the possibilities that this next year may bring, consider hearing more about how Xactly can help set you up for success.
Happy Planning!