Removing Roadblocks To Sales Planning Effectiveness
Blog
Jan 21, 2021
3 min read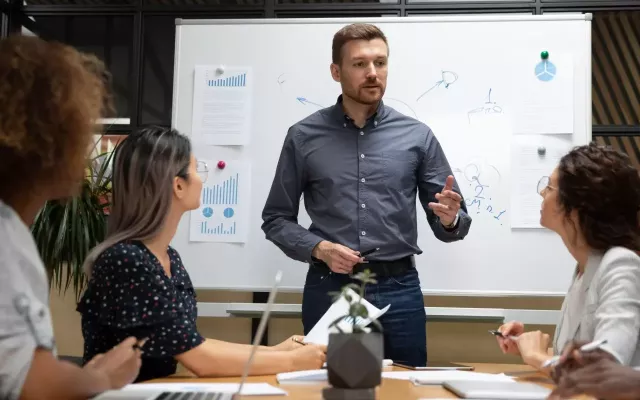 Sales planning plays a vital role in hitting revenue goals, but annual planning is no longer enough. Here are five steps from Xactly partner Intangent that you can take to eliminate roadblocks to achieve effective, efficient sales planning.
Traditional sales planning processes have long posed a direct business risk. Once a year, leadership teams create sales plans based on a series of guesses and gut instincts, then sit on those plans until the following year, as the assumptions quickly age. No year has better shown than 2020 how quickly such assumptions become irrelevant and what happens when companies can't shift coverage plans, territories, targets, and even job responsibilities overnight.
The Impact of Traditional Sales Planning Outside A Pandemic
Lest we become too focused on an aberrant year, consider sales planning's limitations when market conditions are solid. 
We're all familiar with the story of a company that makes multiple acquisitions and develops a full suite of solutions, only to struggle to deliver predictable growth. The reason? The company builds all of its territories, targets, and incentives around its core product—its cash cow. With this hyperfocus, enterprises neglect to tout the corollary value of other products. Is it any wonder that customer lifetime value (CLTV) is low?
While a new approach to sales planning may not immediately spring to mind, it is the root fix for this company's revenue problem. 
Dissolving The Roadblocks
For revenue planning to succeed and shift in uncertain and turbulent times, it must have built-in operational agility—and be continuous. That means overcoming the main roadblock to sales planning effectiveness: unorchestrated teams. Sales, customer success, and marketing teams must work in concert to tap into the promise of operational sales management, or effective change management. 
Effective orchestration of sales, marketing, and service motions increases company revenue 2.8X, according to the Aberdeen Group. Below are five tactics that we see working for our hundreds of clients.
1. Market your comprehensive value proposition—across all products. 
As we explored above, many companies gear marketing around their cash cow and wait to introduce the rest of their solutions once prospects become customers. It's a proven way to keep CLTV low.

As sales operations evolves into revenue operations, comprehensive planning must tie all activity back to the numbers. Since there's a direct correlation between deal size and the value propositions that a company builds across products, revenue planning must begin with the development of marketing programs that communicate a full view of your company's value proposition. That way, prospects are primed to buy not just one product that solves their immediate problem, but all the products and services you offer.
2. Build sales engagement on a foundation of patience.
Common signs that your reps aren't waiting long enough to engage buyers include low conversion, low average deal size, and high turnover. For marketing to create quality leads of maximum size, digital marketing programs and SDR activities must build a full view of all you do—before sales reps place any asks.

Of course, this mindset requires leadership to align around new rules for handoffs that help teams act differently. But when companies are patient, average deal size expands.
3. Give reps a deep knowledge of value props per persona.
Once patient handoff occurs, enable reps to understand multiple value propositions by target persona. Today's best revenue teams have swapped going to market for a new go-to-customer model. 
This mindset focuses on listening and understanding customers' challenges and propose a solution to those problems. Rather than promoting a product and it's features, sellers must take time to establish trust with customers and then introduce your products and services as solutions to their pain points.
4. Compliment deal structure tools with persona-specific enablement.
Configure-price-quote (CPQ) tools are often used as field management solutions, preventing the sale of certain products at certain price points and managing discounts. This year, plan to help reps operationalize the full vision that prospects buy into across your entire suite of products—by correlating value propositions directly with deal proposals.
If persona-specific value propositions are the building blocks of deal proposals, CPQ tools must correlate the two for reps. Otherwise, you end up with "trust me" proposals that don't connect proposed solutions to buyer objectives. Deal size will grow in the near term, while positioning customers to get more value and stay loyal later.
5. Continue marketing value propositions to customers.
When customer marketing continues to educate and enable clients alongside your comprehensive set of products, upsell and cross-sell happen faster and easier—while delivering the value that buyers initially anticipated. 
This year, coordinate customer marketing efforts with demand generation programs. When all buyer constituencies buy into your company's vision, you'll raise CLTV.
We hope these better practices help you overcome the main roadblock to continuous sales planning this year. By helping revenue-driving employees work in concert, you'll infuse your business with strategic adaptability and streamline revenue in every season.