Tip of the Iceberg: How We're Thinking About AI at Xactly
Blog
Nov 13, 2019
2 min read
In 2005, Xactly CEO Chris Cabrera knew that moving companies from on-premise to the cloud was the way of the future. Here's how Xactly is using AI to push SaaS to the next level.
In 2005, when Xactly was founded, I knew that moving companies from on-premise to the cloud was the way of the future. And I believed that Salesforce, the only other company that had adopted a SaaS model was, in fact, blazing a new trail. Many other companies could not see the possibilities of SaaS and the huge opportunity that would result from having the ability to amass data.  
Xactly's journey began with automating how companies calculate commissions so that our customers could become more efficient, increase visibility, and build trust with sales reps. By automating a tedious, error-prone process, compensation administrators had time to think strategically about driving top-selling behaviors. This is when we started to transform sales. 
Our business model meant we could collect a significant amount of empirical sales data, far before our peers in the space were doing so. We offered our customers benchmarking tools to give them a holistic view of industry pay standards. It helped our customers change incentive compensation from a tactical process to a strategic driver that increased revenue.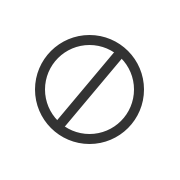 Over the last two years, we have continued to lead the market by expanding our capabilities into quota setting, territory alignment, and compliance. These new offerings have shifted Xactly from an Incentive Compensation Management (ICM) company to a full data-driven Sales Performance Management (SPM) suite. 
Today, we're using AI/ML algorithms to augment human decision-making with machine intelligence and empower organizations to proactively predict future indicators of sales performance. Our very first predictive application leveraging AI/ML aims to relieve a central pain point among sales teams: sales rep turnover. The stakes are high: companies spend $15 billion a year training their salespeople, with an additional $800 billion spent on incentives, according to The Harvard Business Review. CSO Insights reports that losing salespeople is costly, too, and can carry a $155K price tag to find and train a new sales rep. 
Our Sales Rep Attrition Model enables sales leaders to predict the turnover risk of sales reps and helps them to proactively retain top performers and create contingency plans. After all, sales reps are an organization's primary revenue driver and have the ability to make a massive impact on a company's bottom line. The model relies on over 50 factors or data features—such as tenure, promotions, change in managers, commissions, and recently closed deals—to predict which individuals are likely to resign. It's a powerful tool that we've used in our own organization with much success. 
We have now extended our AI capabilities so that organizations can predict ramp times, the ideal quota for new sales reps, and seasonality in sales to help model their sales capacity and planning processes. This enables them to be optimally staffed to hit their booking targets. However, these enhancements are just the tip of the iceberg. We believe AI can help sales leaders across the entire Sales Performance Management journey from planning to holistic compensation processes. 
Our mission is to enable business leaders to drive higher performance, plan better, and ultimately improve their bottom lines—with a data-driven approach. Over the next several years, we will continue strengthening our data offerings with additional AI enhancements. In the same way that Netflix has helped usher in a new era of consumer expectations with streaming recommendations, we are aiming to bring a consumer-like experience to enterprise sales performance management software, with usability, ubiquity, and experience in mind. The possibilities for sales transformation are endless.
This post was originally published on LinkedIn by Chris Cabrera.
Analytics and Technology
Sales Performance Management