How to Improve Your Sales Performance
Blog
Sep 16, 2022
3 min read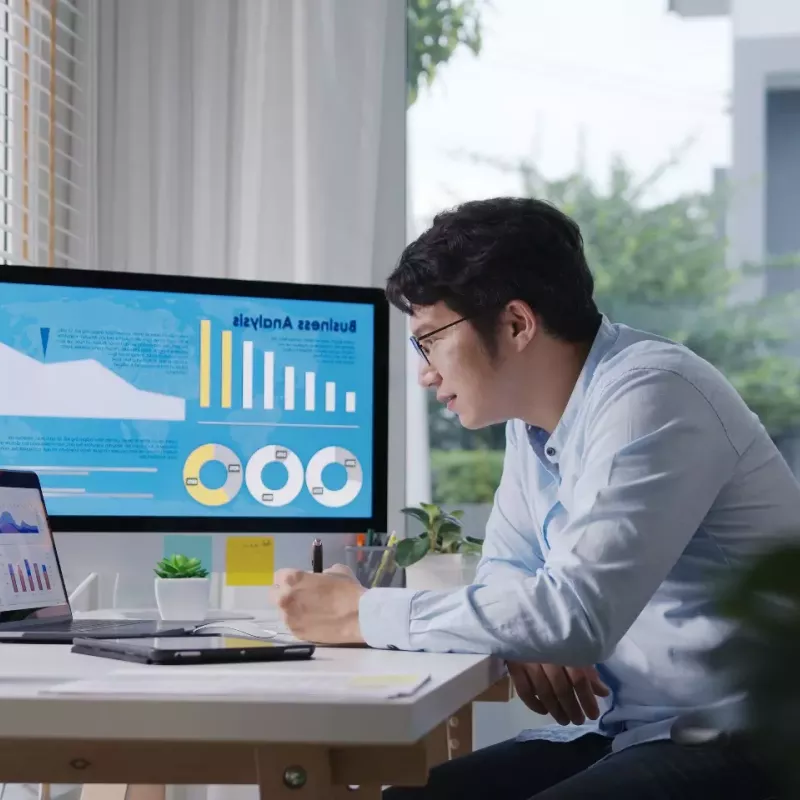 To drive revenue, you need to know how your business operates and how to improve it. Here are five tips to use data to improve your sales performance.
Developing Sales Strategies to Improve Performance​
In sales, there's one thing you have to get right if you want your organization to succeed—profitability. That requires high performance, low costs, consistent revenue, and a sales strategy. But it's hard to get the visibility you need to identify ways to improve your sales performance.
According to a recent Gartner poll,  54% of sales and business leaders surveyed agreed that "meeting quotas" and "customer retention" were the factors that worry them the most about an economic downturn. McKinsey data also found that about a quarter of companies don't grow at all. 
Looking for ideas to improve sales performance? Consider these five tips.
5 Tips to Improve Sales Performance
1. Embrace Technology and Digital Transformation
According to Dell Technologies, 8 in 10 organizations fast-tracked part of their digital transformation programs in response to the fast-paced environments. Technology and digital transformation ensure your data is accurate and accessible by anyone in your organization. It allows you to examine your processes and provides insights to improve sales performance.
2. Understand & Optimize Revenue Generation
Successful companies know how their business works at a granular level. They know what it takes to increase revenue generation and make changes across their organization to improve sales performance. At Xactly, we call this Intelligent Revenue. 
Intelligent Revenue looks at your data, identifies trends, and provides insights to guide your planning and decision-making. It helps you make changes to your sales performance improvement plan that put reps in front of the right customers and reward them for bringing in the best sources of revenue.
That means your sellers are focusing their time on targeting and closing the best deals. They are better equipped to do their job and earn more while helping the company drive profitability—a win-win for everyone!
3. Tailor Incentives to Strategies that Increase Sales
Incentive compensation is the main driver of sales behaviors. Getting it right is a critical step in how to improve your sales performance. The most important factor in your compensation is aligning sales incentives with overarching objectives. This ensures your sales team is targeting the right opportunities and prioritizing the best deals to reach your goals.
However, no two positions play the same role in closing deals. Creating incentives specific to each position motivates your team and empowers them to succeed.
4. Maximize Your Forecasting Accuracy
More than half of sales and revenue leaders say forecasting has become harder, according to the Xactly 2021 State of Global Enterprise Sales Performance Survey. The challenge is due to a lack of visibility into pipeline. Unfortunately, manual forecasting only tells you why deals slow down or are pushing to the next quarter. You're left to fill in the gaps with only the rep's notes in your CRM.
Intelligent forecasting technology closes that data gap by analyzing your CRM data. Then it identifies where deals in your pipeline tend to slow down and flags deals at risk due to lack of activity. It also provides guided selling suggestions to coach sellers, increase sales productivity and improve sales performance.
5. Make Customer Experience Your Top Priority
It's simple: successful companies have satisfied customers. That means your customers play a huge role in improving sales performance. Acquia reports that customer loyalty to brands is low. Understanding their goals is crucial to fostering customer loyalty.
Today's saturated markets bombard buyers with thousands of sales messages every day. It's not enough to sell a product and move on to the next prospect. You need to position yourself as a partner to your customers. Understanding each business's needs builds stronger relationships and improves your sales performance.
Using Intelligence to Improve Sales Performance
You need as much information about your business as possible to improve your sales performance. Technology provides an in-depth look at how your organization operates and how you can improve. That allows you to adjust plans so you are always on track to hit (and exceed) your goals in any situation.
Learn more ways to improve sales performance and how you can get started today in the guide "Accelerate Your Sales Performance Management Journey."
Sales Coaching and Motivation