Key Pillars Of
Agile Revenue Performance Management
Automated
The transition from manual to a digital approach to managing performance.
Collaborative
Ease alignment and transparency across sales, sales ops, and sales leadership.
Data-informed
Remove data silos to uncover insights to support better decision making.
Continuous
Enable a proactive response to change to course-correct in real-time.
Simplifying the Complex to Drive Performance
Xactly's Agile Sales Performance Management solution is a data-informed approach to Plan, Manage, Integrate, Incent, and Analyze the sales organization at scale to manage change and drive sustained growth.
With more than 15 years of experience enabling more than 1,600 organizations, Xactly has documented and distilled over 100+ processes into five key focus areas. Simplifying the complex to help enterprises focus on how to optimize performance.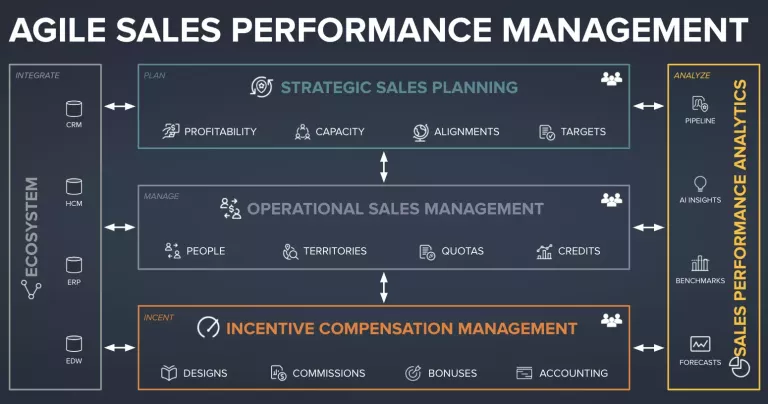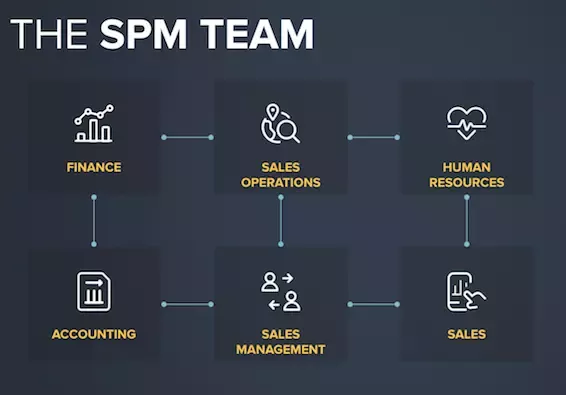 Seamlessly Integrating The Sales Ecosystem
Xactly's Agile Sales Performance Management solutions seamlessly integrate within an enterprise's existing tech stack to break down data silos, streamline operations, and enhance collaboration of the Sales Performance Management (SPM) Team.
The people and systems within Finance, Sales Leadership, Sales Operations, and the broader go-to-market and administration teams are integral to the success of the enterprise.
Adopting Agile Revenue Performance Management
Find A Solution to Revolutionize Your Revenue Operations
Case Study: Cox Automotive
We have had a solid partnership with Xactly for five years. We've been investing in our entire SPM platform for five years with the intent to connect all of the data, with the intent to protect all of the data, with the intent to automate the data. Xactly's team has allowed us to move much faster through some of these changes.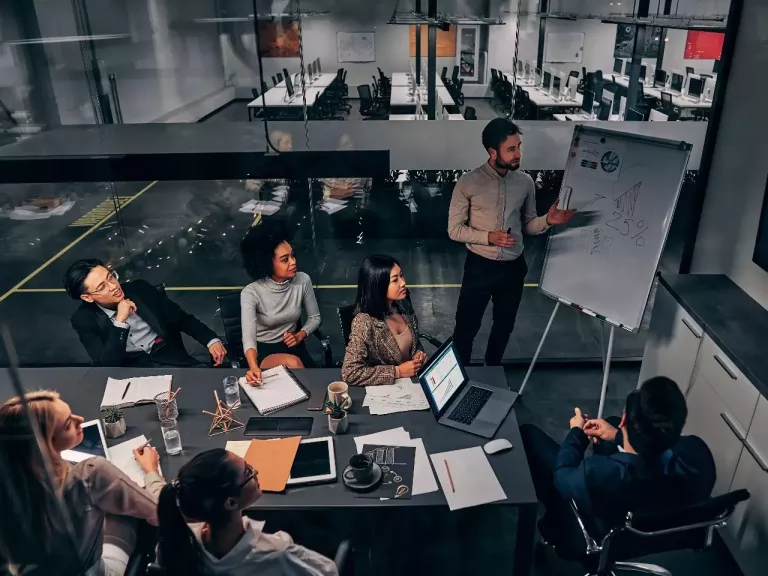 Accelerate Revenue, Intelligently
The Xactly Intelligent Revenue Platform is the first suite built specifically for Revenue Operations and Salespeople. It's designed to break down silos across GTM teams to unleash the full potential of your revenue organization.
Why Xactly, Why Now
Our People
We're real people.
And we're passionate about helping you succeed because we believe in the power of our software to transform businesses.
Our Data
Data is in our DNA. And in our AI.
We have more than 18 years of pay and performance data that helps you take action more confidently right away.
Our Vision
We're sales performance visionaries.
Born in the cloud, made for enterprise-scale, with unmatched data capabilities—we've had a singular focus: supporting ambitious enterprises in their quest for sales excellence.