Transform Your Sales Onboarding with These 5 Best Practices
Blog
Apr 29, 2022
5 min read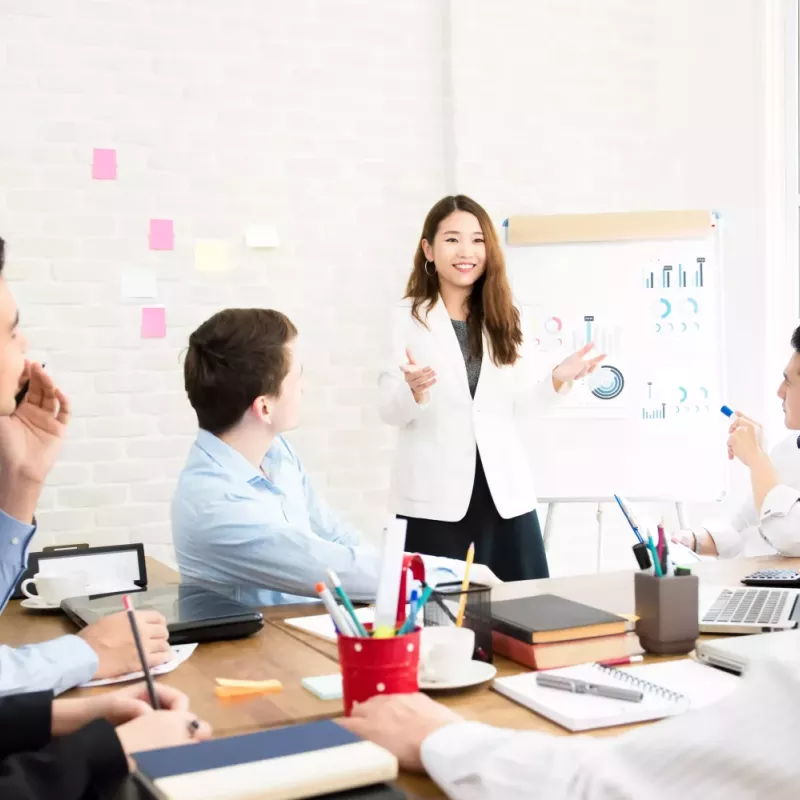 Sales onboarding requires a strong combination of people and technology. Explore 5 sales onboarding practices and tips you need to know.
Sales onboarding is the process of training and coaching newly-hired sales reps during a ramp up period. Great sales onboarding is a competitive differentiator and a key element in driving higher revenue. As a crucial component to any new salesperson's hiring period, there is often a disconnect between the number of organizations who know sales onboarding is important and those who actually do it well. 
Research has found that 62% of companies believe they are ineffective at sales onboarding even though it's a top priority for sales leadership. Further, only 12% of employees feel their company does a good job onboarding. All this despite common knowledge that strong sales onboarding yields higher employee satisfaction and retention.
It's clear that simply having a sales onboarding process is not enough to retain the best sales employees. Read on to learn how to take four common sales onboarding practices and turn them into best practices for sales team success.
Quick Takeaways
Strong sales onboarding helps companies train and retain top performing sales talent.
Top sales performers earn more revenue than middle and low performers.
Leading companies track key metrics in order to optimize onboarding and improve sales planning and forecasting.
Sales onboarding is an ongoing process for sales reps at all experience levels.
Sales onboarding presented through a variety of learning formats is most effective.
How does sales onboarding impact your revenue and growth?
Eric Schmidt, former Chairman and CEO of Google once said, "Revenue solves all known problems." Most companies fall in line with this philosophy. They are oriented primarily around revenue and growth. Given that an organization's sales team is typically the biggest driver of revenue, companies need effective sales onboarding in order to grow.
The idea is simple. Think of your sales reps on three tiers of performance:
Top performers who consistently hit and exceed quota
Middle performers who get close to quota but might not always hit their goals
Low performers who are struggling to hit quota
Obviously, you want to hire top-performing sales reps and retain them for a long time. This group will close the most deals and bring in the most revenue. In fact, they'll generate 5x more revenue than middle performers and 10x more than low performers, on average.
What companies need to know is that they can create top performers with effective sales onboarding. In the next section, we'll walk through six specific ways you can do it.
Creating top performers with exceptional sales onboarding
There are three main goals to sales onboarding:
Get new sales reps to ramp up to full productivity quickly.
Cultivate the highest productivity possible through training and coaching.
Retain your top performers long term.
Many companies get stuck in a rut of common practices that yield mediocre results. In sales onboarding, these common practices are the path of least resistance. They're based on what is known and what is easy.
Improving your sales onboarding practices will enable you to create stronger teams and earn higher sales ROI for your organization. Let's walk through four of the most important ways you can begin to transform your sales onboarding process right away.
Metrics
Common practice: not tracking metrics around onboarding.
How long does it take your new sales reps to ramp up to full productivity? Unfortunately, most companies don't have real numbers around any of the following:
Time to complete training
Time to sales readiness, first deal closed, or first met quota
Average sales cycle
Best practice: track the right metrics.
In order to plan effectively, sales leadership needs visibility into the onboarding process.
Tracking sales onboarding metrics allows you to quickly identify who your top, middle, and low performers are. You can use this information to:
Provide additional training and onboarding when needed
Plan sales strategies and make accurate sales forecasts
Remain confident in the talent spread across your sales teams
Once vs. ongoing sales onboarding
Common practice: onboarding is a one-time event.
Traditionally, sales onboarding is a one-time event. But studies show a classic "forgetting curve" — employees forget 87% of sales onboarding material in the first 30 days.
Best practice: make onboarding an ongoing training process.
Even after they reach full productivity, sales reps have more to learn and need refreshers. That's why onboarding should be continuous. Companies should provide ongoing programs and resources to ensure sales reps can maintain high levels of performances. They should include key new information and reinforce fundamental training points.
Even your very best sales reps can benefit from ongoing training to keep skills and knowledge sharp.
Tailored onboarding programs
Common practice: one-size-fits-all-onboarding
Even the best onboarding program won't be equally effective for every employee you hire. The reality is that employees with different backgrounds and experience require different information and levels of guidance as they enter their new roles. Things automatically assumed by a new VP-level executive may be new concepts for entry-level managers. Trying to streamline onboarding by fitting everyone into the same box is an outdated approach.
Best practice: Tailor onboarding to different roles and experience levels
Wherever possible, tailor your onboarding programs to the different roles and experience levels of each employee. Consider:
What are the most important things people in this role need to know to succeed?
What is their typical level of experience?
How can we create appropriate onboarding content for that level?
There will inevitably be some content that should be included in every onboarding process. That totally makes sense! But beyond that, onboarding processes uniquely designed for different employee groups enable you to create a better experience and set your new employees up for optimal success.
Sales onboarding presentation
Common practice: information presented one single way.
Traditional onboarding occurs in a classroom-type setting. Here's how this scenario plays out:
Sales enablement leader coaches and shares information
Attendees' engagement levels drop over time 
Reps miss out on key information
Best practice: information presented in varied, engaging ways.
People learn best in different ways. Sales onboarding, then, should include a variety of learning formats, including classroom setting, e-learning, and self-guided classes. This keeps new sales reps engaged throughout the process. It also provides more effective training by aligning onboarding topics with the right learning format. For example: classrooms are good for general baseline knowledge, but videos are better for demonstrating sales conversations like elevator pitches or negotiations.
Transform your sales onboarding with best practices
If you can replace these common practices with best practices your sales organization will see a positive shift. Your sales reps will have a shorter ramp-up time to full productivity, your sales ROI will increase, and your best reps will want to stay with your company long-term.

Learn more about ramping up sales reps, coaching, and training reps effectively as they gain experience in our guide, "How to Build and Retain Sales Reps to Drive Top Performance."