THE STATS
We'll let the numbers do the talking.
reduction in time to create sales plans.
increase in quota attainment.
Accurately Plan Sales Quotas
Xactly Advanced Quota Planning is a purpose-built sales quota management system that can handle the most unique and complex quota requirements.
Align with Corporate Goals
Leverage iterative planning and what-if modeling to reconcile top-down targets with bottoms-up capacity. Use data-driven metrics to assess target achievability. Align corporate targets across territories, products, business segments and sales roles.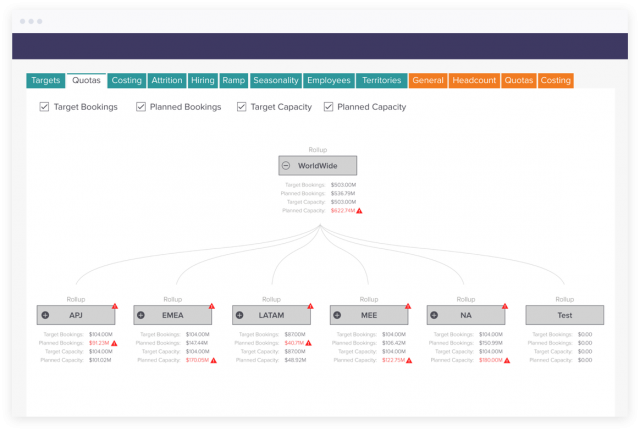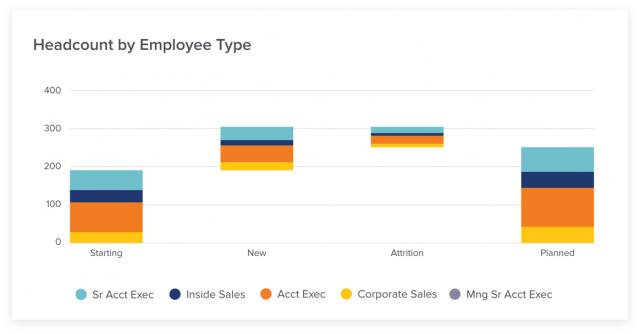 Uncover Your True Sales Capacity
Apply historical performance data to ensure that you're hiring the right sales role at the right time. Set and customize hiring profiles across territories to identify the resources you need. Easily compare contribution margin on ramped versus in-ramped reps.
Strengthen Organizational Insights with AI
Leverage AI to predict key indicators such as ramp times, ideal quotas and seasonality in sales to create optimal sales plans. Use out of the box KPIs and dashboards highlighting historical and real-time data, proactively analyze metrics to spot and correct problem areas faster. Easily create snapshots of your plan to build 'what-if' scenarios and monthly forecasts.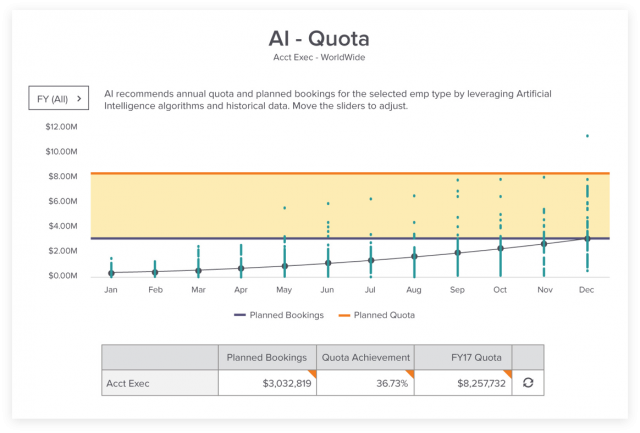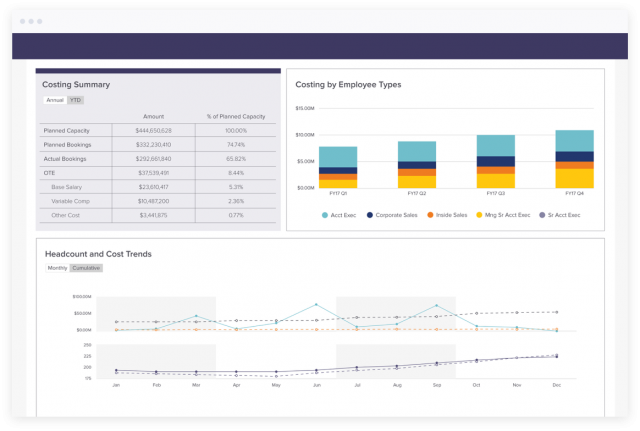 Amplify Value with an Integrated SPM Platform
Break down operational silos and maximize the power of data with an automated and integrated sales performance AI platform. Fully integrated with your existing CRM, Xactly delivers all the tools and insights to plan, execute and optimize sales performance management (SPM), from territory design to quota planning to resource management to incentive compensation.