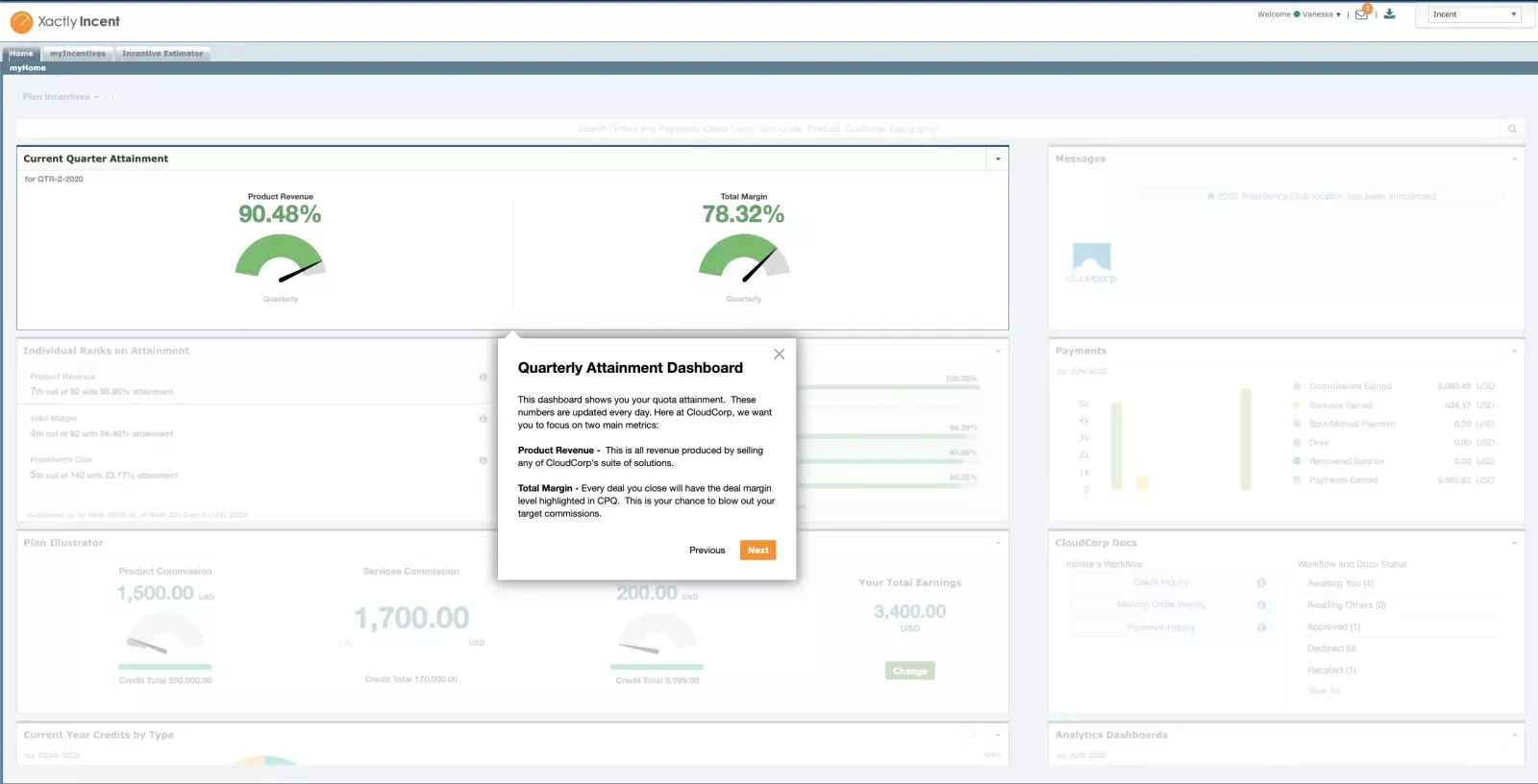 Built-in adoption support.
Drive user adoption for products like Xactly Incent by taking advantage of built-in functionality that easily adjusts to product updates and does not require a browser extension or other complex third-party constraints.
Detailed usage analytics.
Utilize in-depth analytics to better understand how users interact with your Xactly solutions.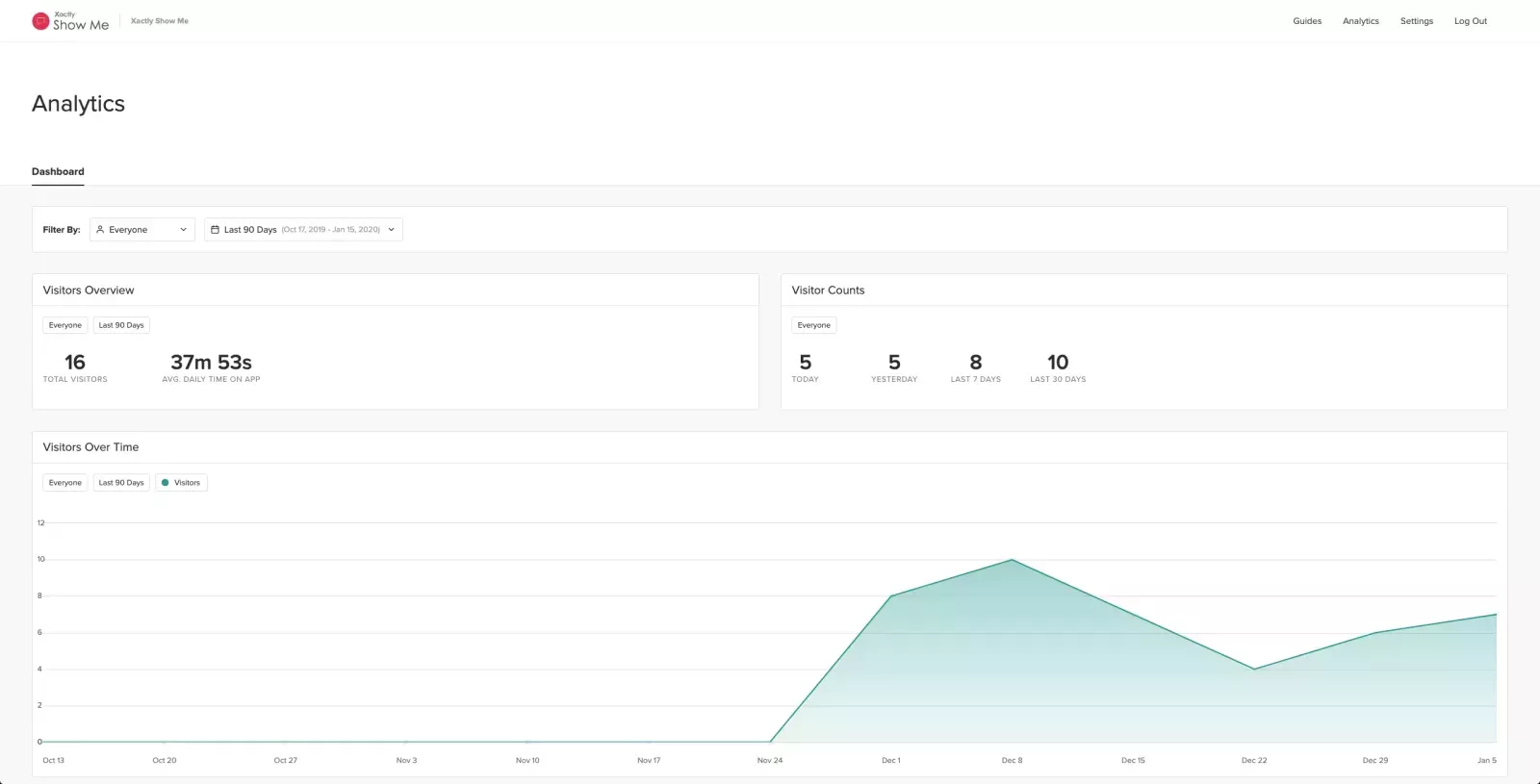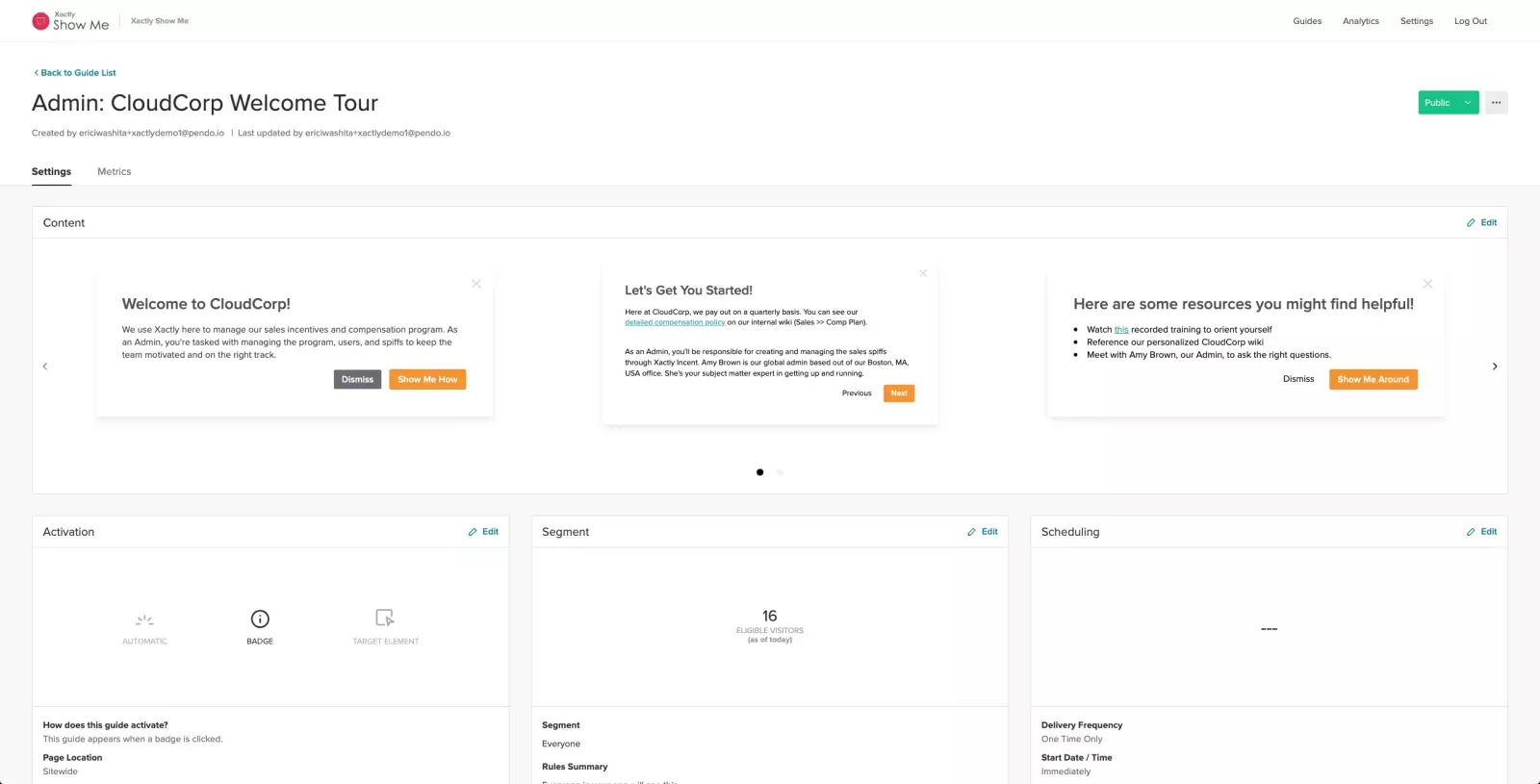 Content flexibility.
Accumulate content and feedback as well as utilize a variety of content formats to distribute to users.