Territories, by the numbers.
time saved on territory design and planning with automated processes
productivity boost with travel efficient and balanced territories
revenue increase by identifying new-new up-sell opportunities
An intuitive user experience.
With Xactly Territories, users can easily upload large data sets and see them on the map within seconds. Built-in prompts make it easy to get started and streamlines the process of creating territories.
See how Xactly Territories and Xactly AlignStar work together as an integrated solution that brings sales ops and sales leadership together.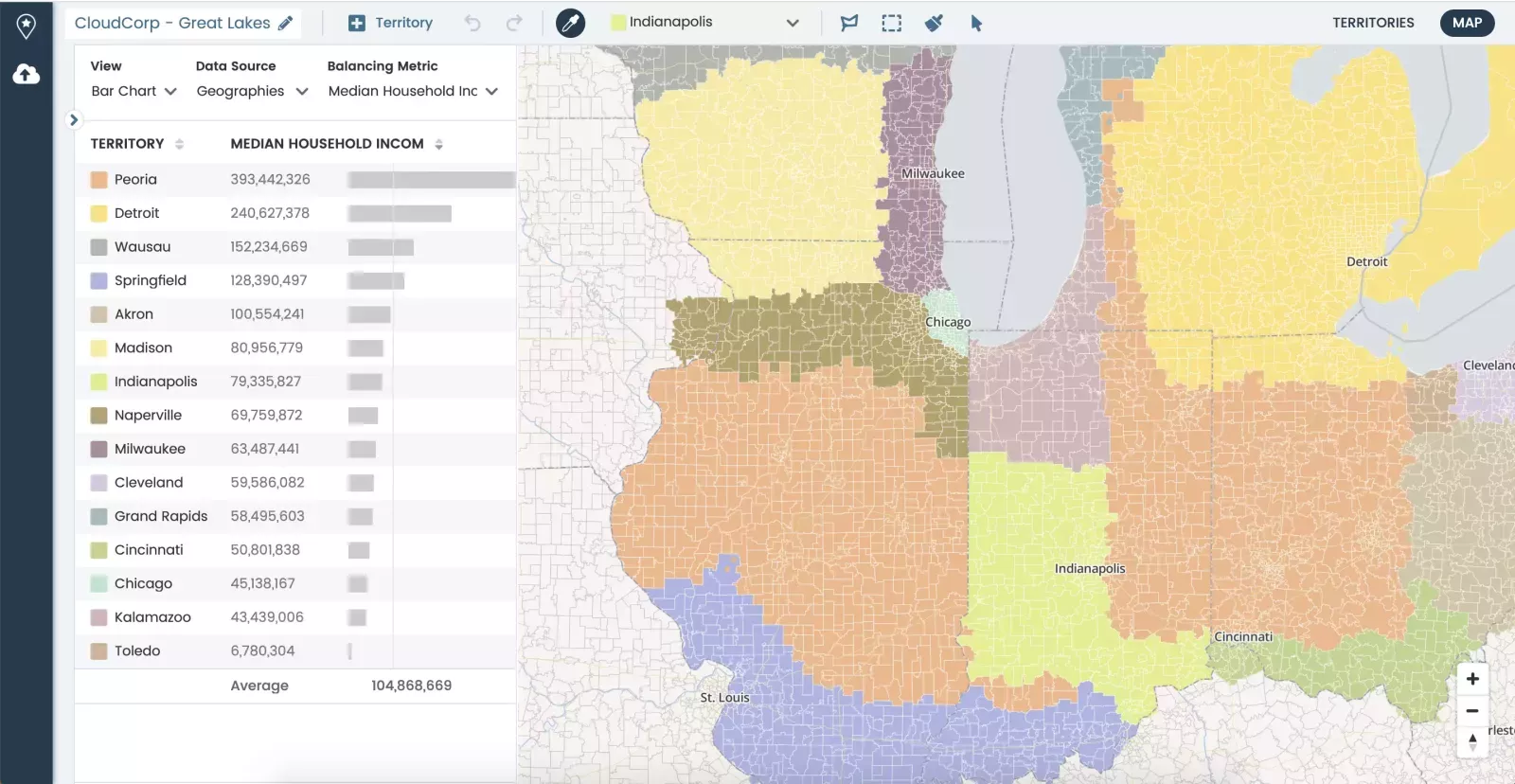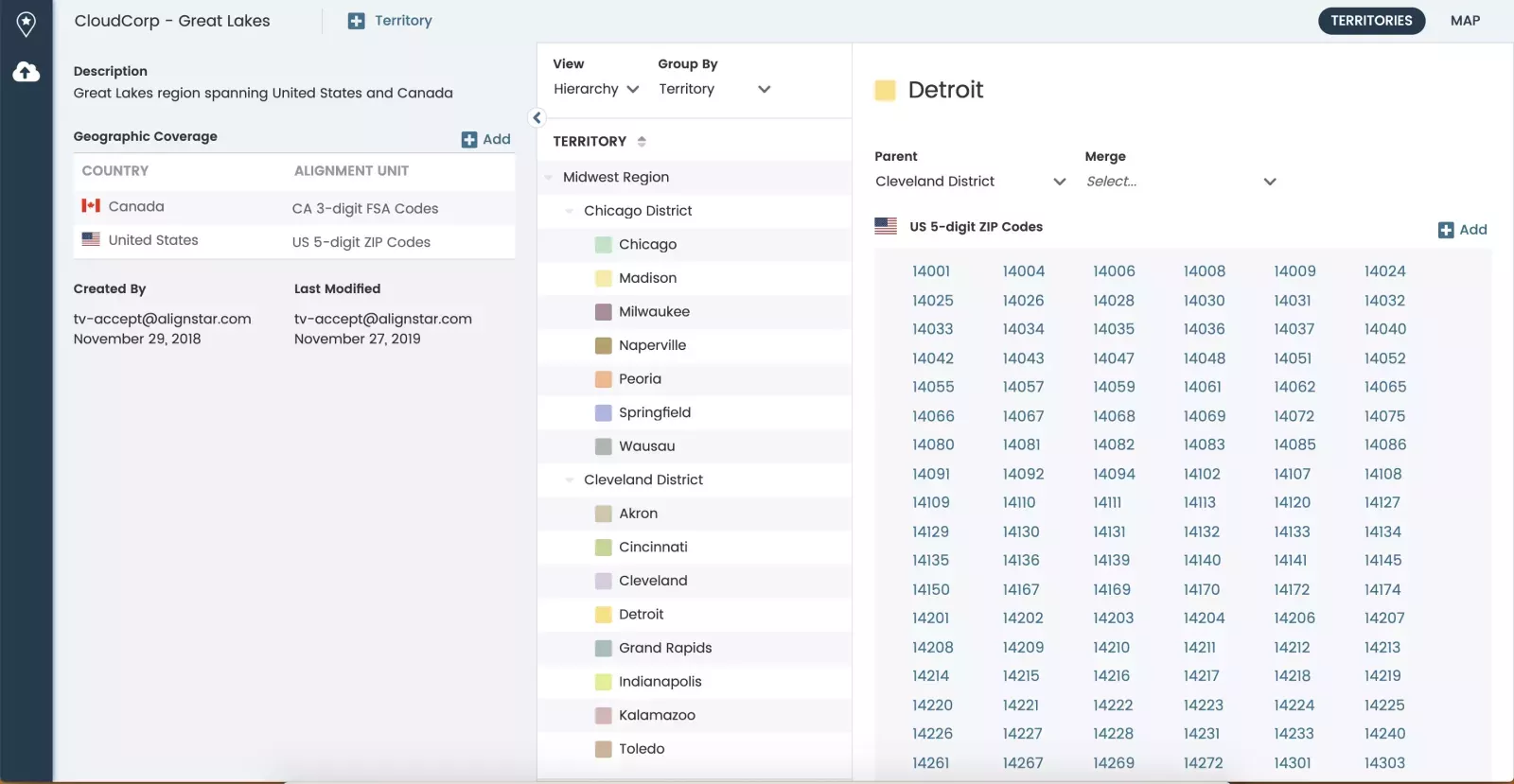 Intelligent guidance to align territories.
Xactly Territories' provides a visual guide on changes required in your plan to ensure you're building fair and balanced territories. Take the guesswork out of planning and learn to leverage data uploaded within the system to ensure opportunities are being best serviced by your sales team.