How Databricks Ditched Spreadsheets to Grow and Scale Incentive Comp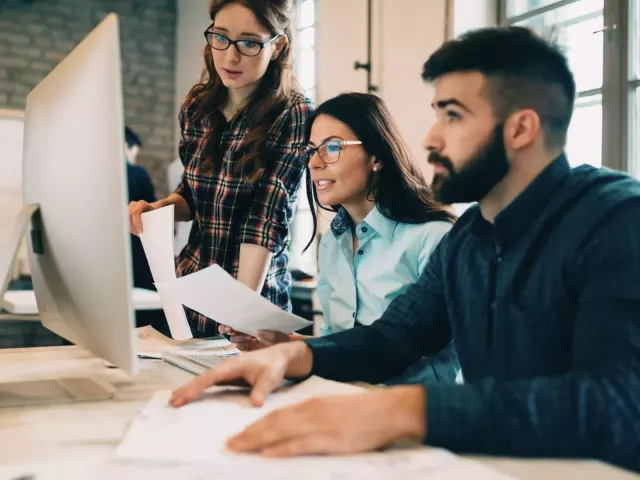 Join Xactly and Databricks as they discuss how automated incentive compensation management (ICM) improves sales compensation processes and reduces payout errors, sets you up to quickly drive high-growth, and provides easy access to the pertinent data you need.
Speakers: 
Juli Spagnuolo, Senior Manager, Sales Compensation at Databricks
Jan Cipriano, Senior Commissions Analyst at Databricks
Ashley Nevins, Product Manager at Xactly 
If you're still managing your day-to-day sales operations in spreadsheets or homegrown systems—it's time to catch up! Databricks was once there too, but when they made the switch they realized they could never go back. Automating ICM means letting go of inaccurate payments, late nights, and inevitable errors. Databricks was able to decrease time spent on financial review meetings by 83%, be prepared to easily adjust plans when changes arise, compensate a significantly  larger sales team, and manage any and all scalability issues they were faced with.
Here's a quick exercise you can do right now. Read the list of below questions and see if you ask yourself one or more of these questions on any given workday:  
Every payment cycle is a nightmare—how can I make it more simple?
How can I prepare my sales organization for digital transformation?
How do other companies reduce errors?
How can I easily get the data requested by leadership? 
How can I build a compensation program that can handle my company's growth?
Is there a way to move with more agility while maintaining accuracy? 
If you've answered yes to any of the questions above, it's time to reevaluate. It's okay if you don't know where to start. Take a deep breath and relax, there's an easier way. Tune in to this webinar to learn how Databricks was able to use Xactly's solution to handle the rapid growth at their organization and be better prepared for any and all sales compensation changes necessary to drive the business forward.
Customer Story
Incentive Compensation