5 Tips for Designing Successful Sales Incentive Compensation Plans
Blog
Oct 18, 2018
4 min read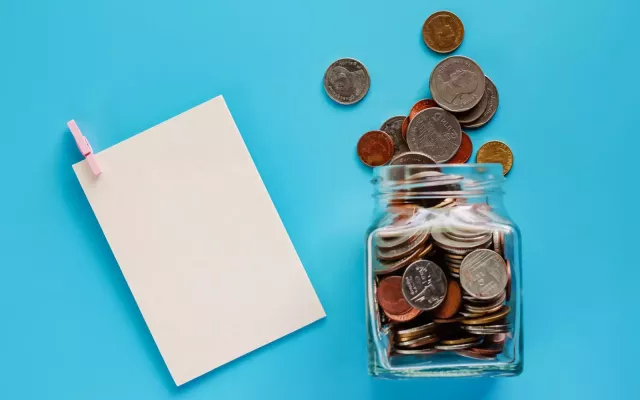 Many factors influence sales incentive compensation plan effectiveness. Learn best practices for max performance with your sales incentive program.
Few leading indicators are more predictive of a company's future sales performance than its incentive compensation plans. As former Reliance Electric CEO Chuck Ames once said, according to General Electric CEO Jack Welch, "Show me a company's various compensation plans, and I'll show you how its employees behave."
While multiple factors influence the effectiveness of your sales incentive compensation plans, 5 tips stand out:
1. Structure Design Choices for Your Team
Creating incentive programs that work require balancing multiple design choices. Several MIT researchers in Selling Power Magazine reveal why there are plans that work in some settings but don't in others:
Strong vs. Weak Incentives
Weak incentives provide small rewards as a portion of potential earnings and can discourage high performance and drive stars to competitors. Strong sales incentives, those that offer large rewards and make up a potentially large chunk of pay, work best when desired outcomes are simple, well-defined and closely tied to measurable performance that reps can control.
Group, Individual or Relative Incentives
Group- and team-based pay works well when sales reps are interdependent, but if sales reps operate independently, team-based pay can cause weaker reps to piggyback on star performers or exacerbate swings in pay. If there is a balance of individual and team work, these incentives can be weighted in different combinations depending on the situation. Relative performance pay can work if the marketability of a product varies in ways salespeople can't control.
Short vs. Long Quotas
Monthly and quarterly quotas can smooth revenue flow and adapt targets to outside circumstances. Longer periods average out random sales volatility and seasonal demand, but shorter periods encourage reps with short sales cycles to game the system. For example, a rep who has already made quota for the month may hold on to a potential deal so that it is counted toward the next month's quota.
2. Know Your Employees—and What Motivates Them
Companies succeed in direct parallel to how they incentivize their employees. But what motivates employees can vary greatly. To be effective, successful sales incentive compensation plans should:
Clearly define sales team roles.
Customize pay methodology and metrics based on those roles.
Reward desired behavior with individualized incentives.
Provide real-time visibility to enhance consistent feedback.
Reward your farmers differently than your hunters. For example, it doesn't make sense to reward hunters to up-sell or farmers for passing leads to closers. Reward each job for its specific goals.
Also, consider the different motivations in your team. For example, an internal Xactly poll overwhelmingly showed that money isn't the only driver for Generation Y. Skill acquisition and career advancement are just as important when incenting Gen Y the right way. Their recognition as individuals — in a community that supports them as people and professionals. Consider including training incentives for this group.
The more companies understand what makes their sales teams tick, the more they position themselves to win.
3. Set Fair and Accurate Quotas
One of the first things reps ask about a new compensation program is, "What's my quota?" A good quota system accounts for:
An achievable sales forecast: Without it, no one has a chance to win.
An understanding of each territory's potential: Reps should be rewarded for their results, not the quality of the area in which they sell. That means their quotas and targets should specifically take into account the potential of their territory.
Manager control: Sales managers need the authority to adjust quotas after they are set to respond to major changes within a territory. This was an approach taken by many after Hurricane Katrina devastated Gulf-region territories. This authority helps control for problems and earns quota buy-in from your sales leaders.
4. Optimize Compensation Effectiveness by Choosing the Right Metrics
With the right sales performance metrics, leaders can make sales incentive compensation plans that work more effectively. But quality, not quantity, is key. Here are a few things to consider when identifying which metrics are strongest for your organization:
Mind your bottom line. You know what matters — market penetration, units out the door, cash in and the final balance sheet.
Pick and choose. Use 3 or 4 sales performance metrics, so your reps know each one is important.
Bring everyone to the decision table. Get everyone working toward the same goals by involving all department leaders in selecting metrics.
It's all about visibility and control. Use metrics that measure results sales reps can control. Give them real-time insight into their progression with commission software.
5. Model Plan Changes to Test Effectiveness and Impact
Sane companies don't take products to market without thoroughly testing them first. It's simply too risky to do otherwise. The same needs to hold true for successful sales incentive compensation programs, which should address three key questions:
What?
Model all components of your compensation plans. Don't just focus on one aspect of a plan, such as moving a particular product. Look to understand the whole picture.
When?
You should model your proposed program as you create it—before it is deployed and throughout its life cycle as significant changes are made.
How?
You want to model outside of your plan's production environment, where you can do all the planning you need to do without disrupting operations. But you also want to be able to use actual production data.
You can use stand-alone modeling tools, but it is easier and more advantageous to use a tool that is purpose-built for the compensation process. Recent research from the Aberdeen Group shows that 70% of companies who use sales comp automation get the results they want, compared with 57% who still use spreadsheets.
In Conclusion
When you look at the right things when designing a successful sales incentive compensation plan, you're more likely to reward the right sales behavior — and more importantly, your sales team will be more likely to achieve the sales performance you want.