Customers Globally Trust Xactly to Power Their Sales Compensation
The Total Economic Impact Of Xactly Incent®
Return on investment over three years
Average reduction in overpayments
Grab the Full Report
Effective compensation management is a game-changer. Download your copy of the Forrester Total Economic Impact Report to discover more about the benefits, costs, flexibility and savings realized with the technology investment of Xactly Incent.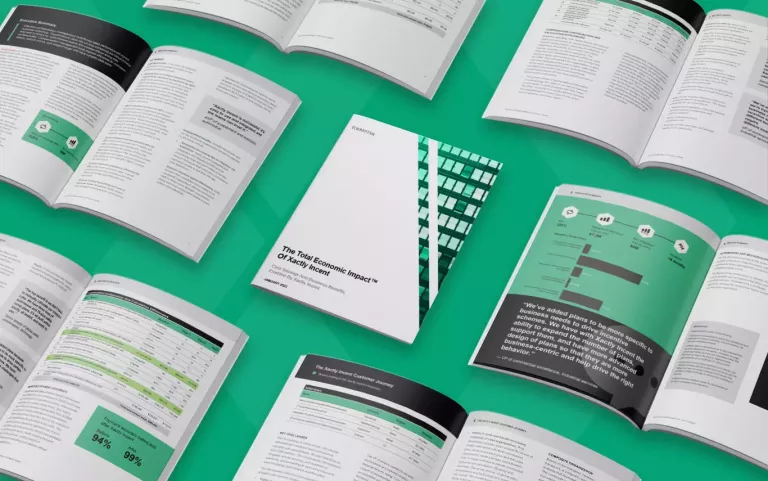 Get Comp Plans Right and Payouts Perfect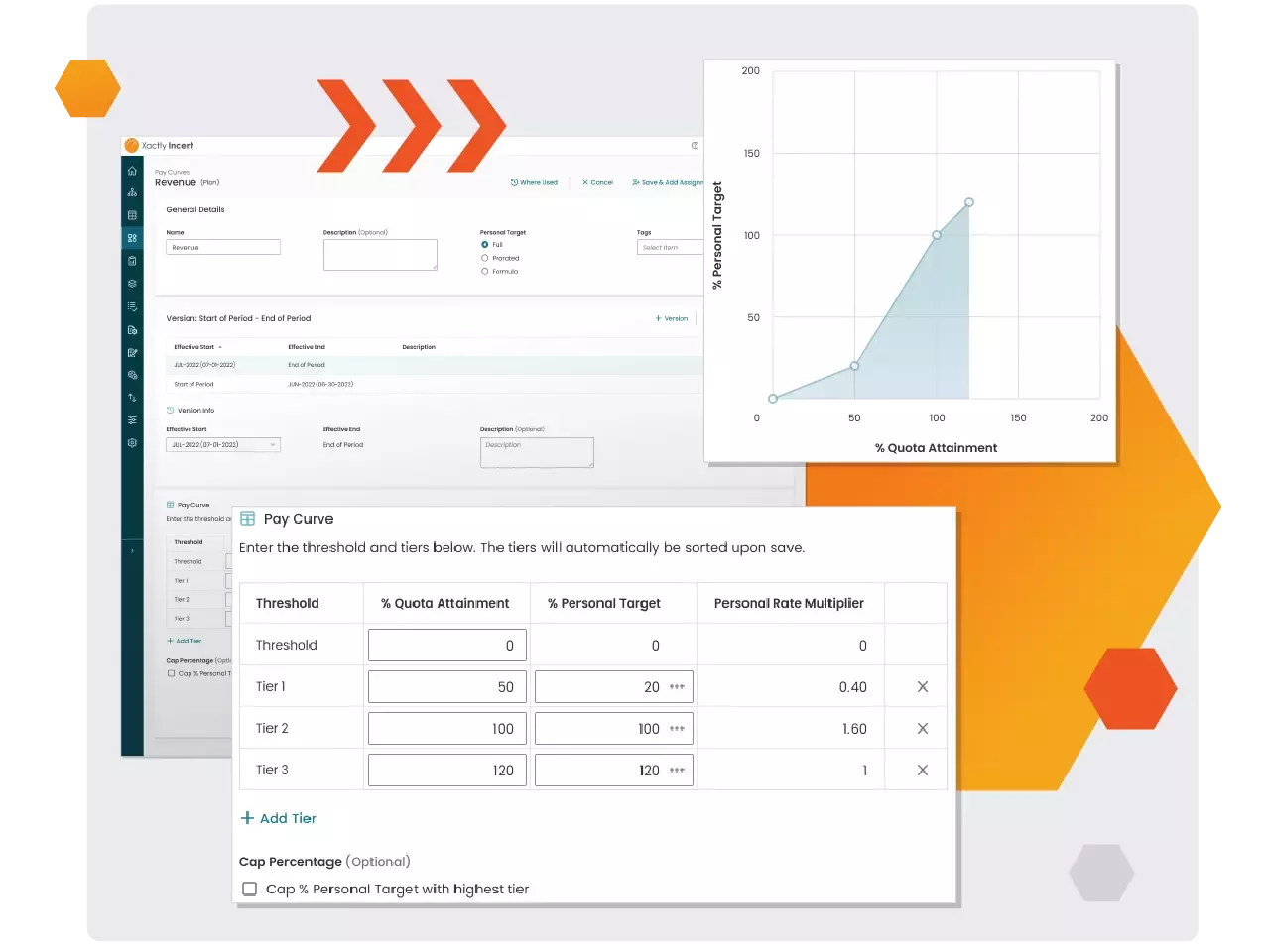 Design Better Sales Compensation
Create and manage any type of compensation plan—from the simple to the complex. Xactly Incent is purpose-built with best practices baked in, so you know you're designing the most effective compensation plans for your teams.
Access reusable elements like rules, quotas and rate tables to simplify plan design and adjustments, and help make plan rollover for the next year a breeze
Drive the right behaviors and boost quota attainment with insights into compensation plan effectiveness
Create competitive plans and retain top sellers using Xactly's 18+

 years of proprietary pay and performance benchmarking data
Ditch the Spreadsheets
Automate complex commission calculations and everything that goes with it so your teams can focus on more strategic work. Incent creates efficiencies across the board—allowing teams to speed up payroll close, accrual close, and have a complete audit trail to back it all up.
Ace your audits every time by increasing compliance efficiency by 65%
Eliminate payout errors and increase accuracy up to 99%
Reduce compensation inquiries and disputes by getting payments right the first time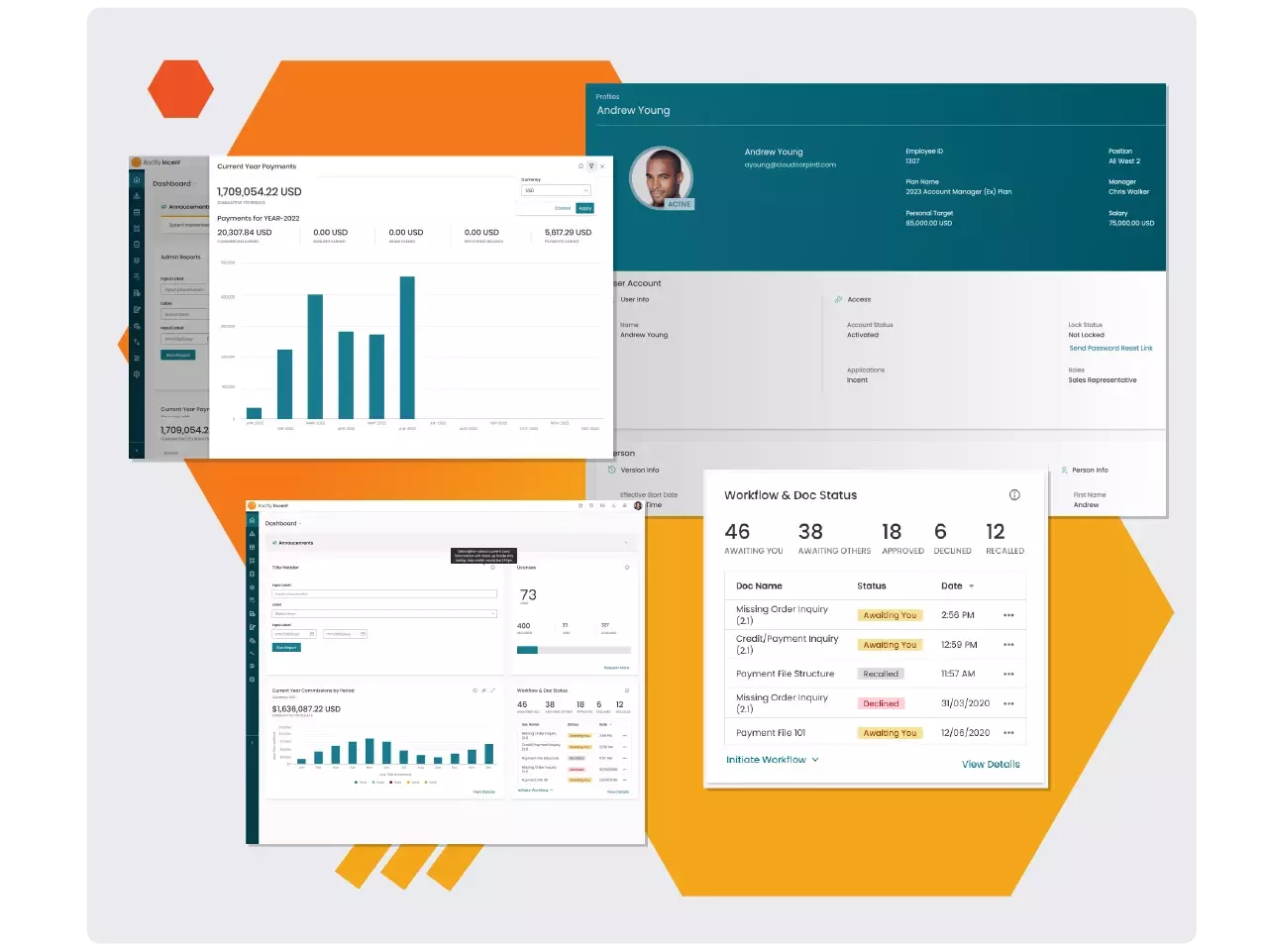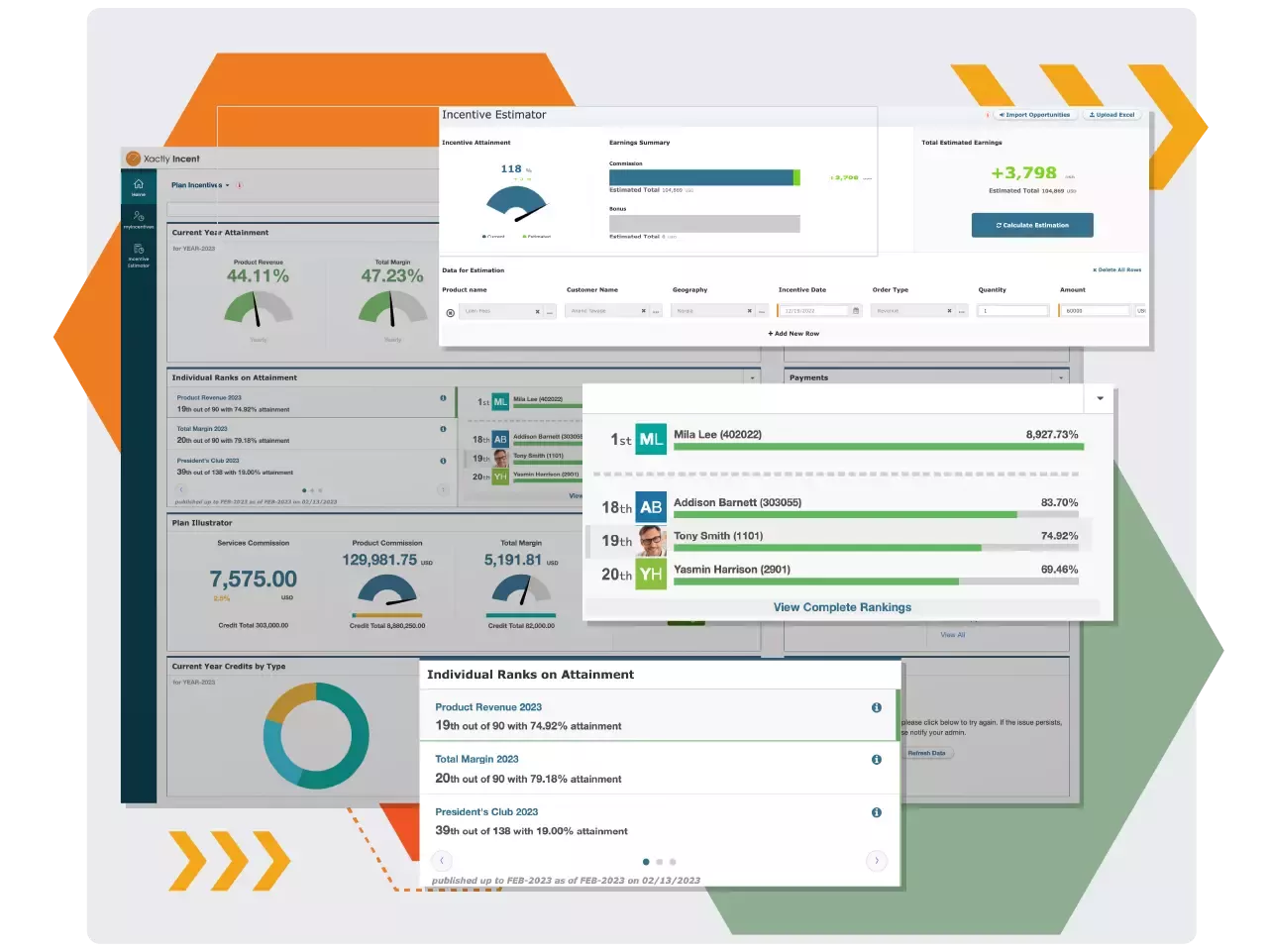 Drive Better Performance
Provide reps with on-demand visibility into their pay and potential earnings for every deal in their pipeline. Build trust by getting their payouts right every time, and motivate them with insights into their overall performance to drive better results.
Eliminate shadow accounting by giving reps access to detailed incentive statements and compensation plan documents
Estimate potential commissions based on current comp plan designs and updated deal data
Provide access to performance data anywhere and on any device with native Android and iOS support
 Leverage Powerful Integrations
Xactly Connect® lets you have integrations your way. It's a complete data integration platform that supports everything from inbound data feeds to custom tables and pipelines to enrich, extract, and transform your data.
Integrate with CRM, ERP, HCM and other critical business systems, and leverage built-in connectors for Salesforce, NetSuite, Microsoft Dynamics and more
Access ODBC/JDBC drivers, ETL and REST APIs to customize integrations for your needs
Utilize open and scalable architecture, an easy-to-use UI, and robust support documentation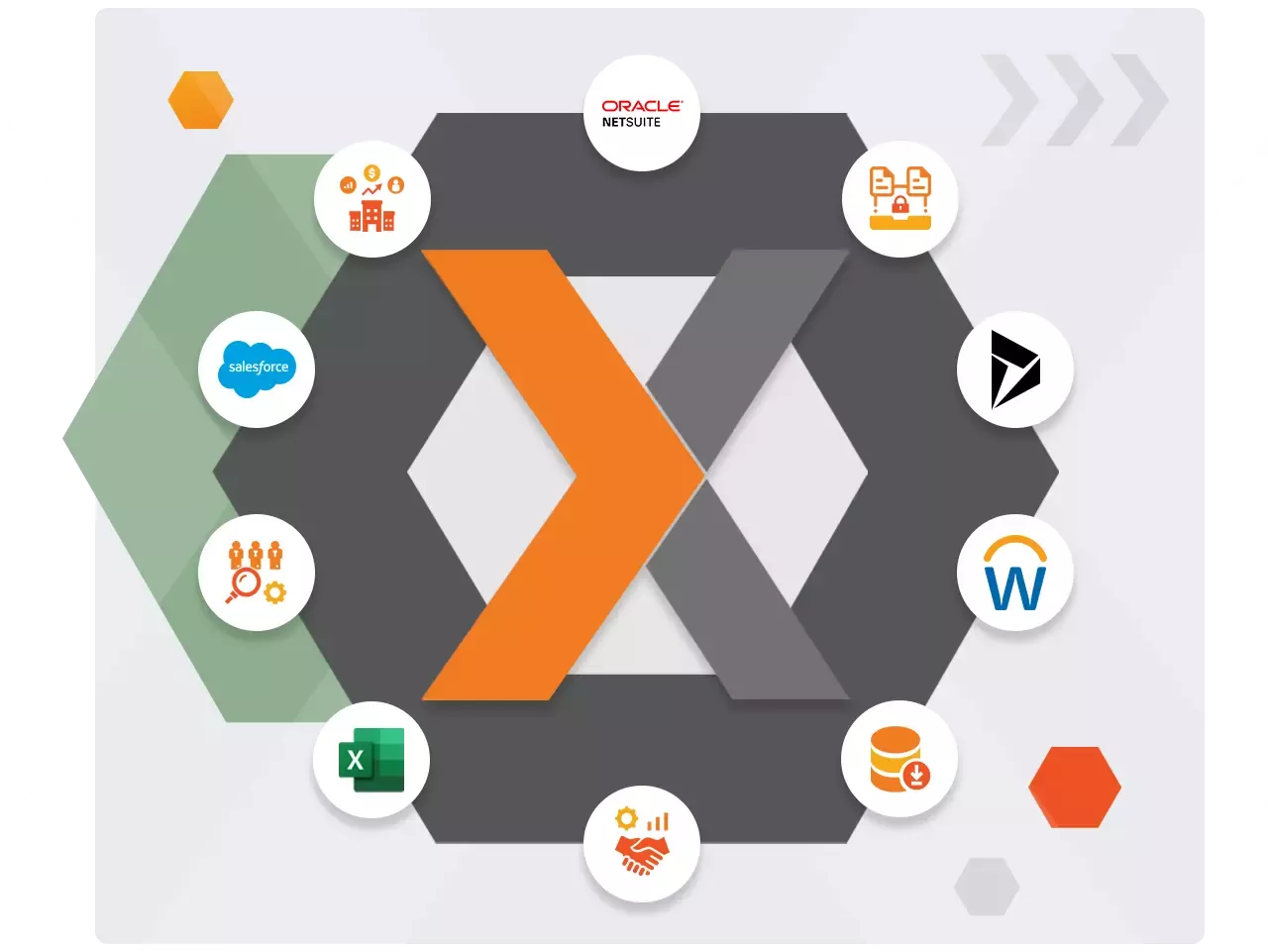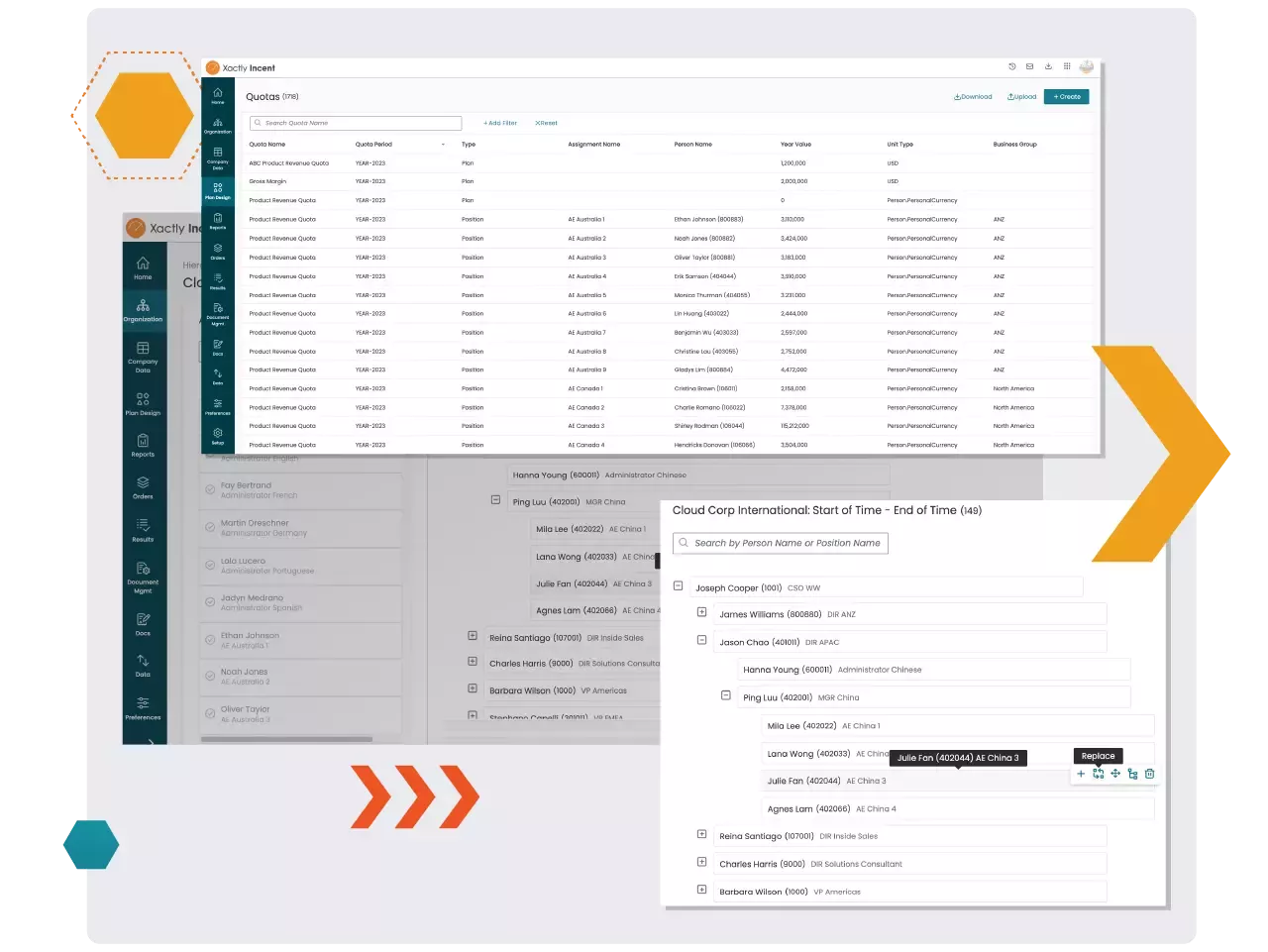 Scale Your Compensation Programs
Xactly easily scales as you grow—providing you with future-proof compensation. Incent handles the most complex calculations with the ability to add tens of thousands of payees, process billions of transactions every month, and quickly add new data sources when needed.
Processing over seven billion calculated commissions and bonuses monthly
Adding headcount and accommodating increasing complexity is made simple for commissions staff
Powerful Additions to Maximize Your Incentive Compensation
Leverage these offerings with Incent for a full end-to-end solution.
Link
Xactly CRM Accelerator
Power Commissions Natively in Salesforce
Build, manage, and automate your compensation programs natively within Salesforce. Xactly CRM Accelerator leverages Incent's robust engine to power a solution for customers who want to have all compensation-related data within Salesforce.
Explore CRM Accelerator
Link
Xactly Commission Expense Accounting
Ensure Compliance with ASC 606 and IFRS 15
Xactly CEA combines with Xactly Incent to provide real-time visibility into commission accounting data so you can put your commission amortization process on autopilot.
Explore Xactly CEA
Link
Commission Earnings Forecasting (CEF)
Forecast Potential Commission Earnings
Combine incentive and pipeline data for complete visibility into potential commission earnings, and quickly visualize potential commission exposure based on how your pipeline moves, and if forecasted deals close.
Explore CEF
Why Customers Love Xactly
Xactly takes its customers' needs and feedback into account when it comes to product development. When we ask for specific functionality, Xactly listens. That's part of what makes Xactly a business partner and not just a vendor. We have tremendous support and experience new intelligence and innovations with Xactly.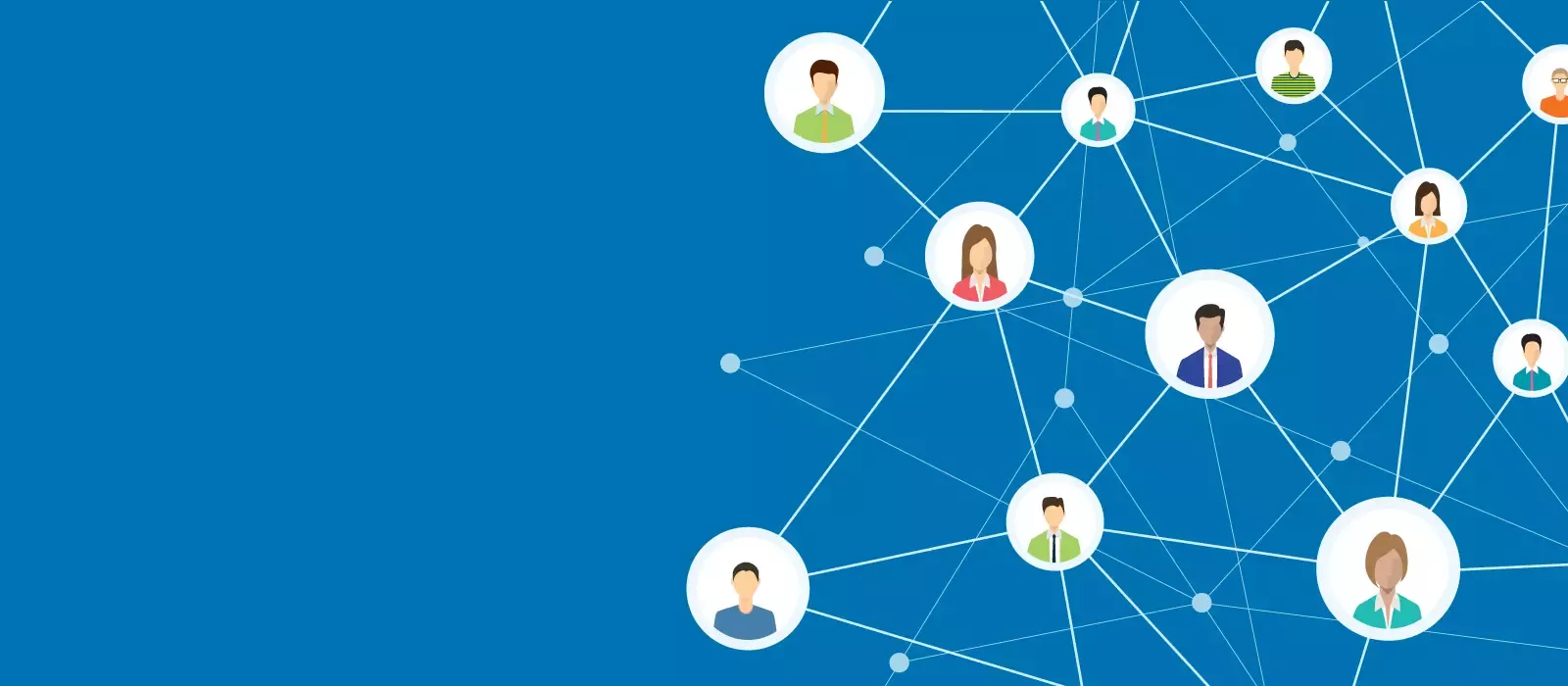 Xactly Incent is the solution that people in the sales compensation industry use most widely, and the amount of support my team receives from Xactly and its extensive partner network is exceptional.
Xactly has taken the area of sales compensation to a different level – we're not just talking about the pay, we're talking about how we go to market, we're talking about sales strategy and how we support our sales organization.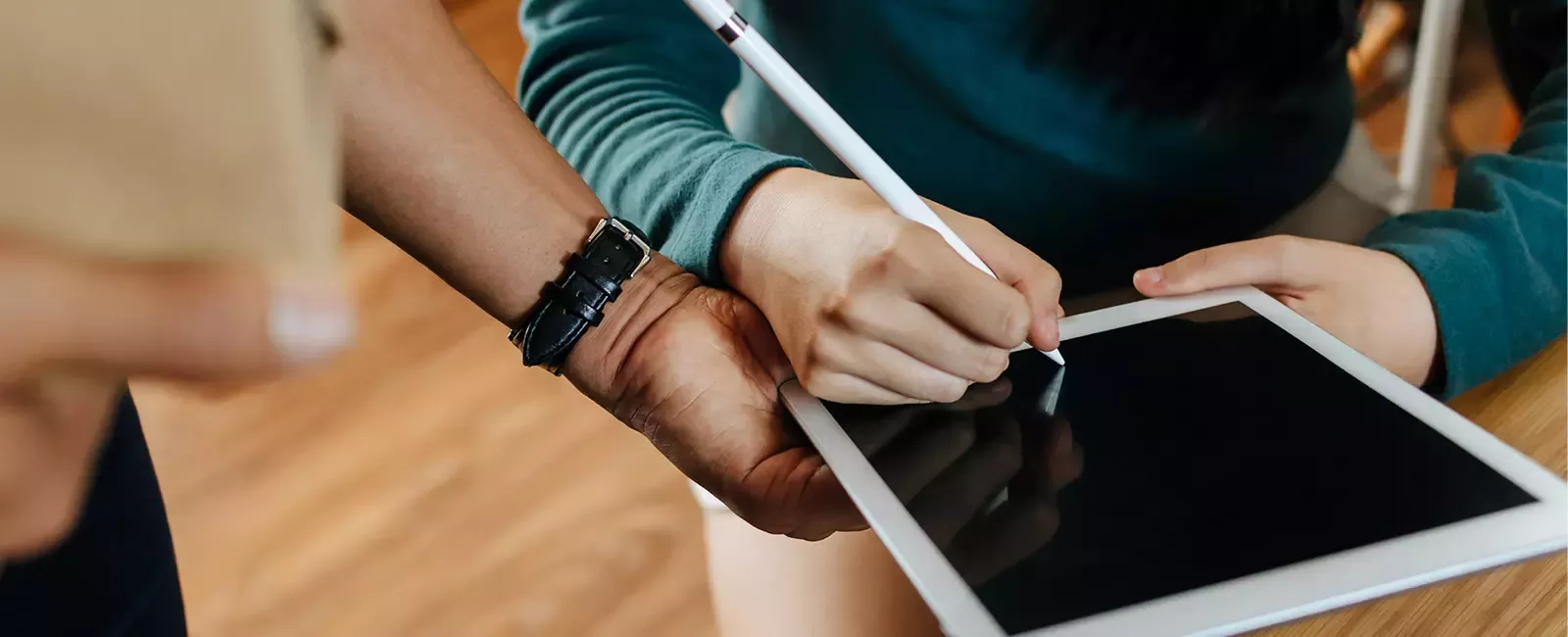 Frequently Asked Questions
Why is incentive compensation management important?
Incentive compensation management (ICM) software combines sales and employee data in one place, facilitating the easy calculation of commissions. Effective incentive compensation programs help sales reps focus more closely on their performance, while encouraging them to manage leads and close deals. When ICM software provides you with accuracy and transparency, it helps motivate sales personnel, retain key staff and drive better sales performance, while interactive dashboards help the organization to highlight sales opportunities.
How do you choose the best ICM software?
Choosing ICM software is a multi-stage process that starts with an analysis of your business needs and goals, and how you plan to incentivize sales reps.
Prepare a list of potential vendors and ask them for proposals.
Analyze their submissions according to the ability to calculate sales commissions and how their software integrates with platforms such as your CRM, ERP and HCM software.
Evaluate software vendors against factors such as solution scalability, flexibility, automation, payment accuracy and software support.
Compare the vendor solution's operating costs against your current costs.
Speak to their customers and check customer reviews
Why utilize incentive compensation management software as a Sales Leader?
ICM software helps sales leaders motivate and encourage commission-based sales teams to meet and exceed sales targets. Incentive compensation software allows the organization to compensate top performers efficiently and accurately, and helps sales representatives manage and monitor individual sales targets.
Who should care about Incentive Compensation?
Every executive in a sales-driven organization should care about incentive compensation as it's more than just a tool to encourage better performance from sales reps. Rather, the application of carefully structured ICM solutions helps:
Compensation Administrators evaluate appropriate incentives 
Sales managers understand and manage sales performance figures
Human Resources departments recruit and retain the best talent
Financial managers manage compensation
What CRM integrations does Xactly Incent® support?
Xactly Incent supports most CRM solutions with its open and scalable architecture. When coupled with Xactly Connect®, admins can manage the data flow for processes touching ICM, SPM, and the revenue journey as a whole, aided by integrations with CRM solutions that include but are not limited to:
Salesforce
NetSuite
Snowflake
HubSpot
Microsoft Dynamics
Workday