Value that Matters to You
Tackle the toughest incentive compensation management challenges and deliver the results that matter for everyone from Comp to HR.
Compensation Administrator
Easily create and manage any type of compensation management plan by automating complex commission calculations to ensure timely payments with up to 99.8% accuracy.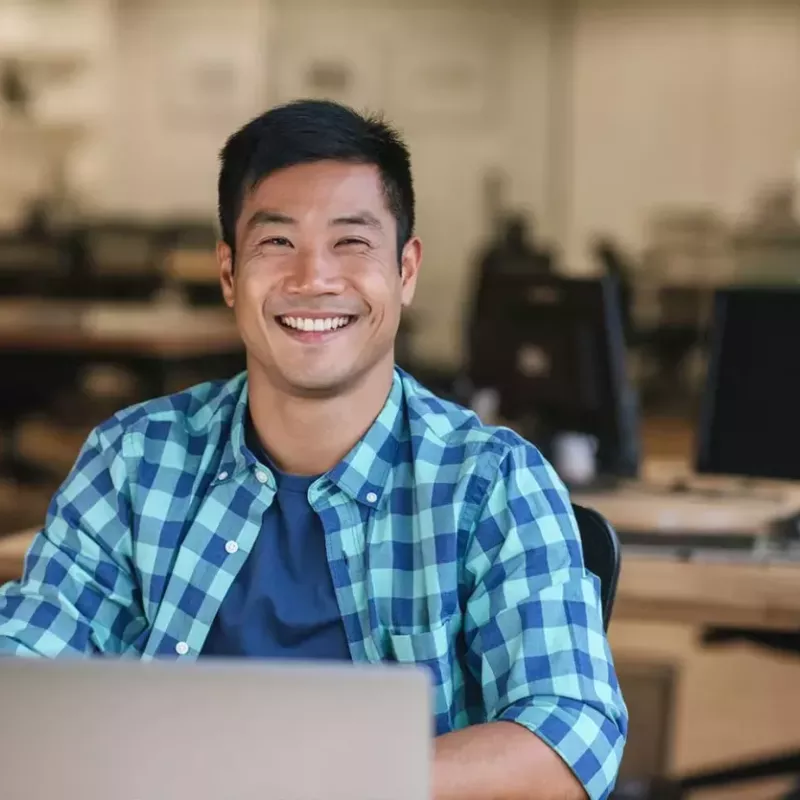 Finance Leader / Controller
Align sales rep behavior and performance to corporate objectives, while building trust through transparent and error-free payouts to meet revenue goals.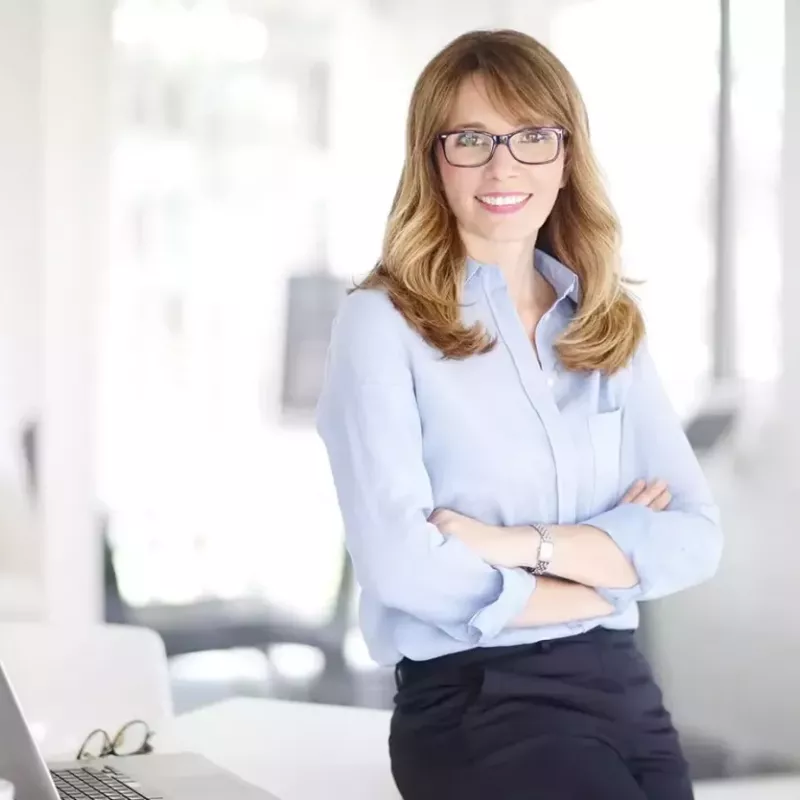 Sales Operations
Integrate seamlessly with any CRM, ERP, HCM and other key platforms in your technology stack to import data needed to automate execution of incentive compensation processes.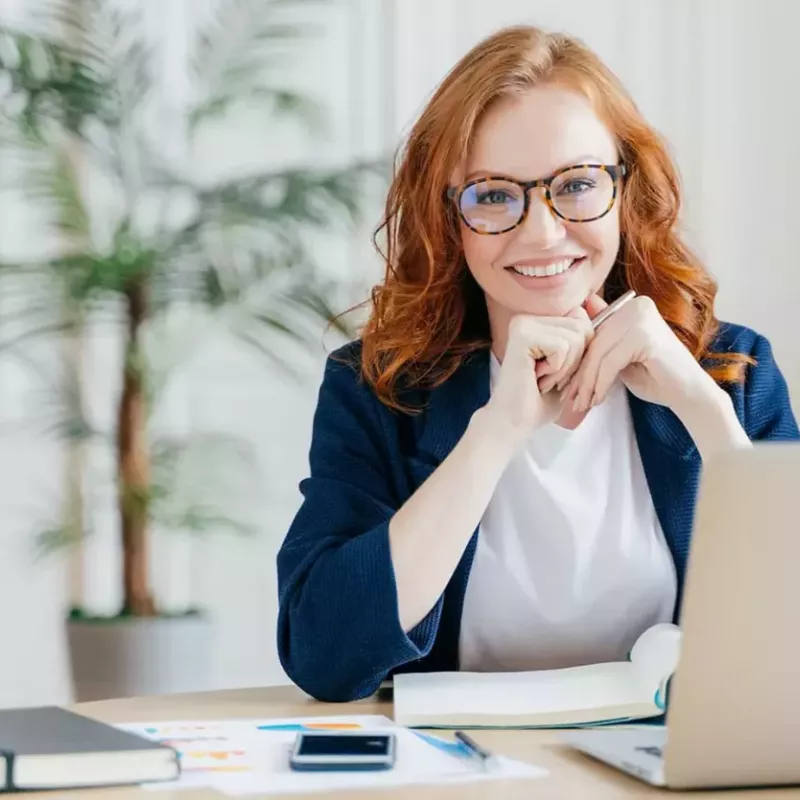 Human Resources
Build trust with transparent and error-free payouts to attract and retain talent, as well as increase cross-functional alignment.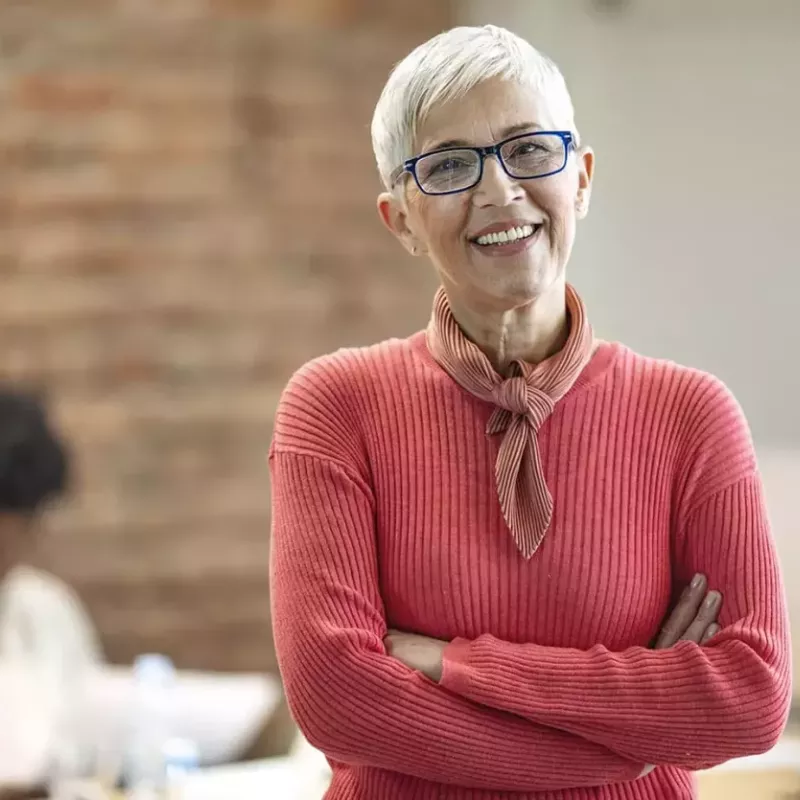 Incent® Stats
We'll let the numbers do the talking.
error-free payouts - build team trust and end shadow accounting.
Xactly Benchmarking data
hours saved per month on commission processing.
Large Manufacturing customer in North America
mobile to grant reps real-time visibility into incentive statements, dashboards and workflows on any device.
Incent® Customer Stories
Our customers mean everything to us. We are proud of the work we've done and outcomes our customers have experienced. But don't take our word for it, see what our customers have to say in their own words.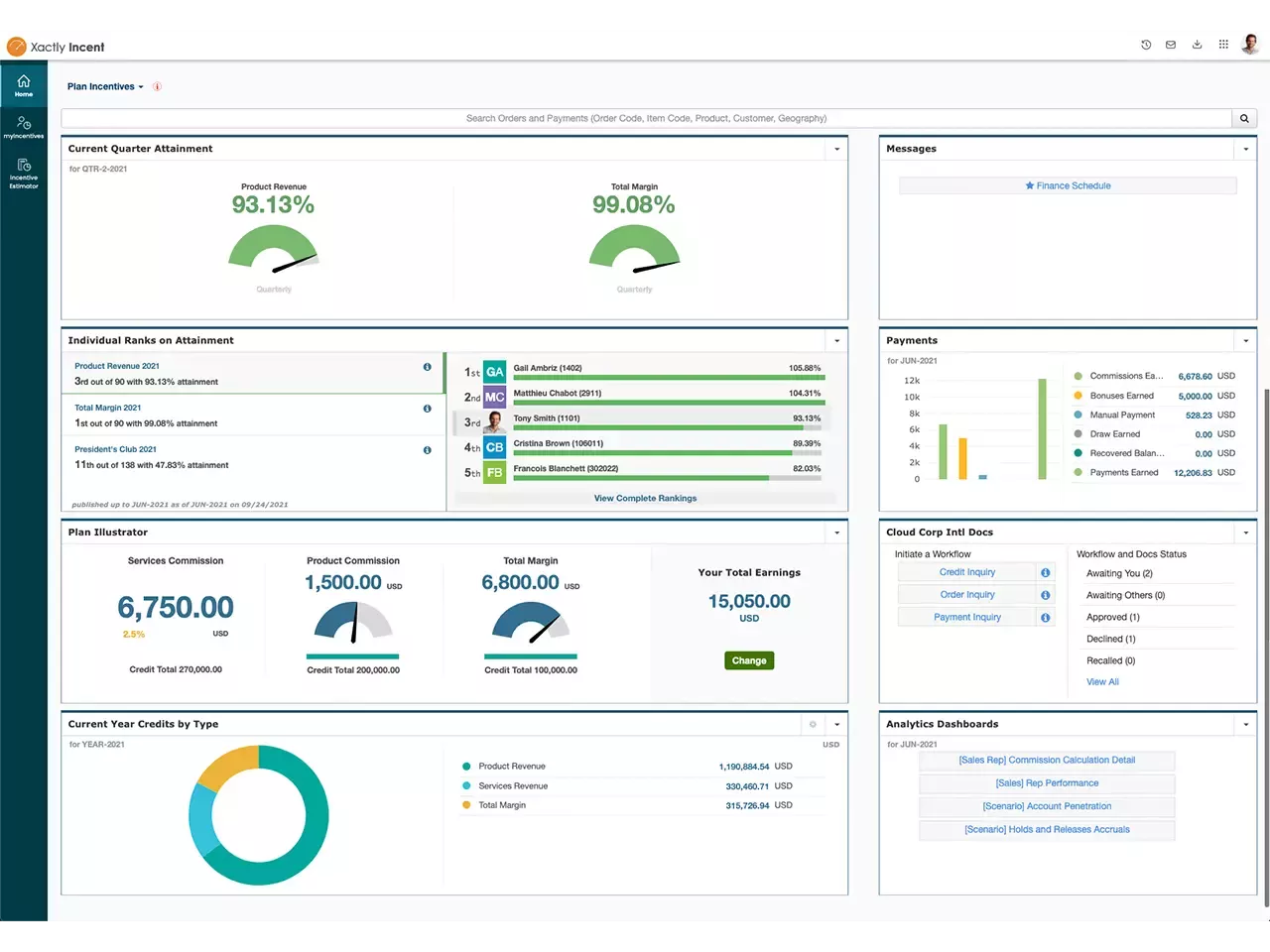 Purpose-built for Enterprise Compensation Management
With the ability to handle the most complex calculations, add tens of thousands of payees and process billions of transactions every month, Xactly's compensation management software offers the scale and security that every organization needs.
17 Years of Benchmarking Dataset
Create competitive plans, boost quota attainment, and retain your top sellers by leveraging 17 years of Xactly proprietary pay and performance data* spanning 17+ different industries.
*Data is anonymized and aggregated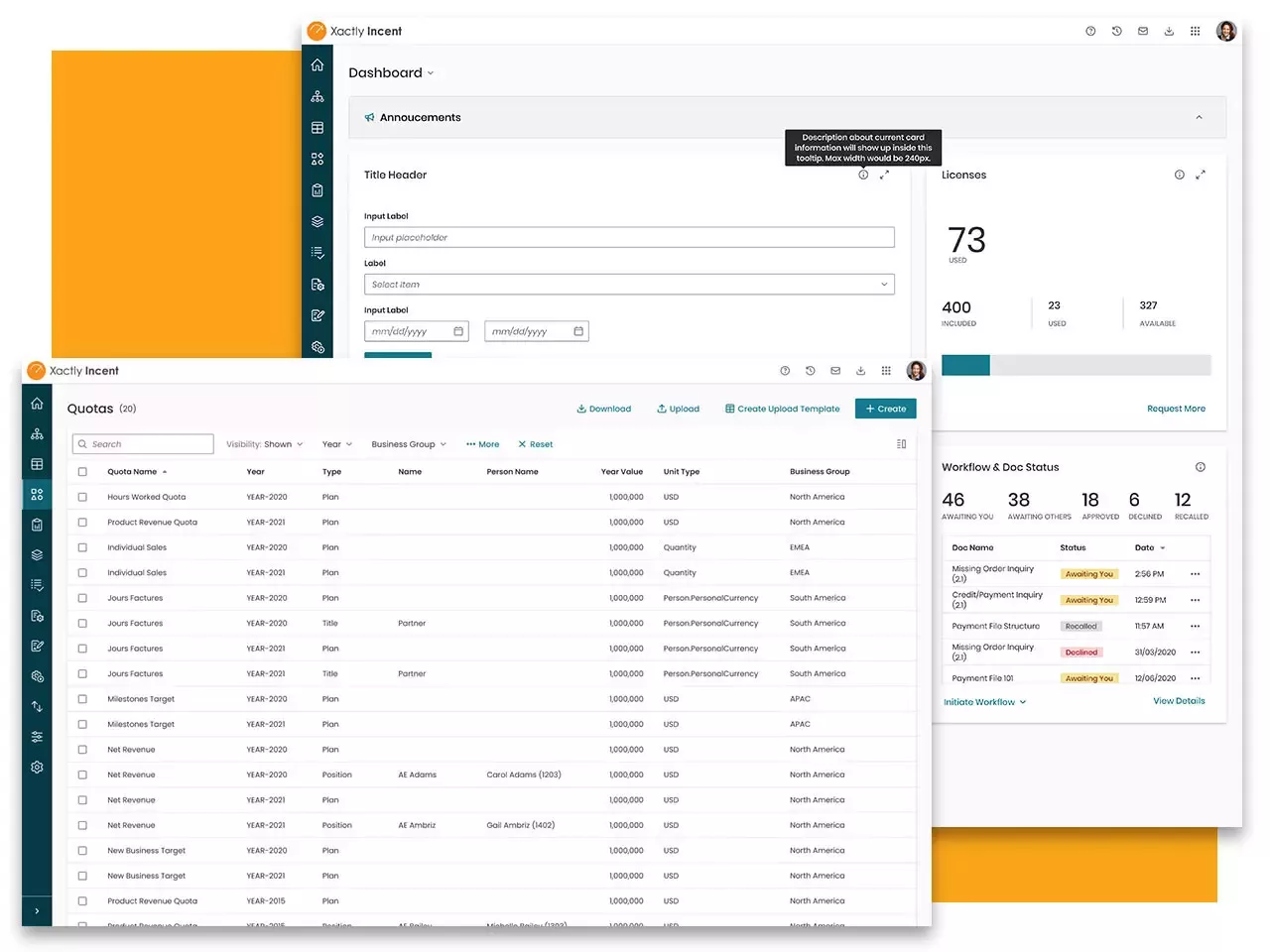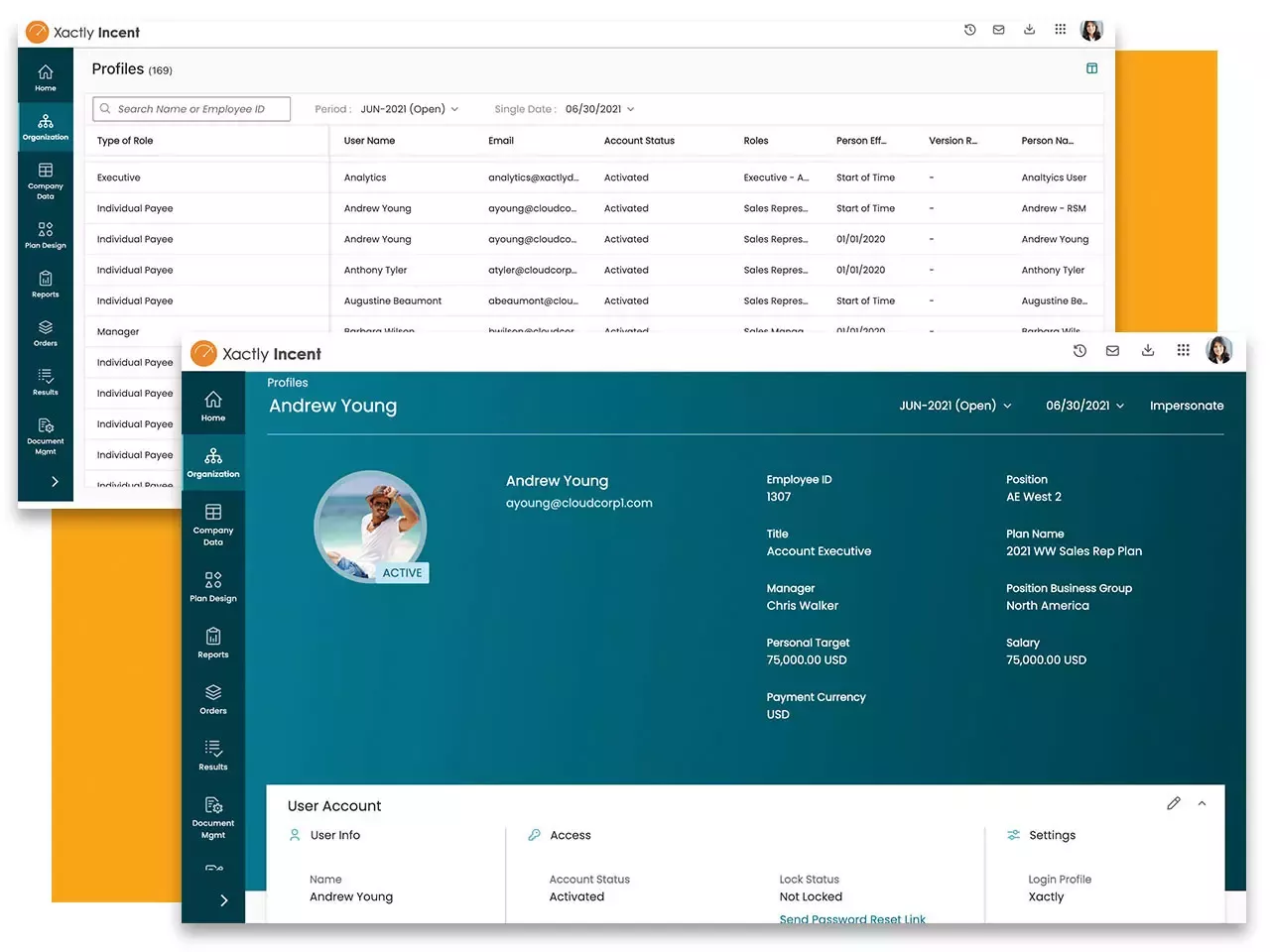 User-focused, Continuous Product Innovations
At Xactly, our product and engineering teams are committed to innovating the incentive compensation management process with ongoing product release cycles, frequently hosted user groups and other feedback channels to drive continuous improvement. Our customers can also tap into a vast support network for product training, and to engage the Xactly expert and peer community.
Forecast Potential Commission Earnings
Automate manual processes by combining incentive and pipeline data for complete visibility into potential commission earnings. By marrying Incent capabilities with Xactly Forecasting, you can quickly visualize potential commission exposure based on how your pipeline moves, and if forecasted deals close. This creates more informed financial plans and inspires reps by showcasing the impact deals will have on their earnings potential.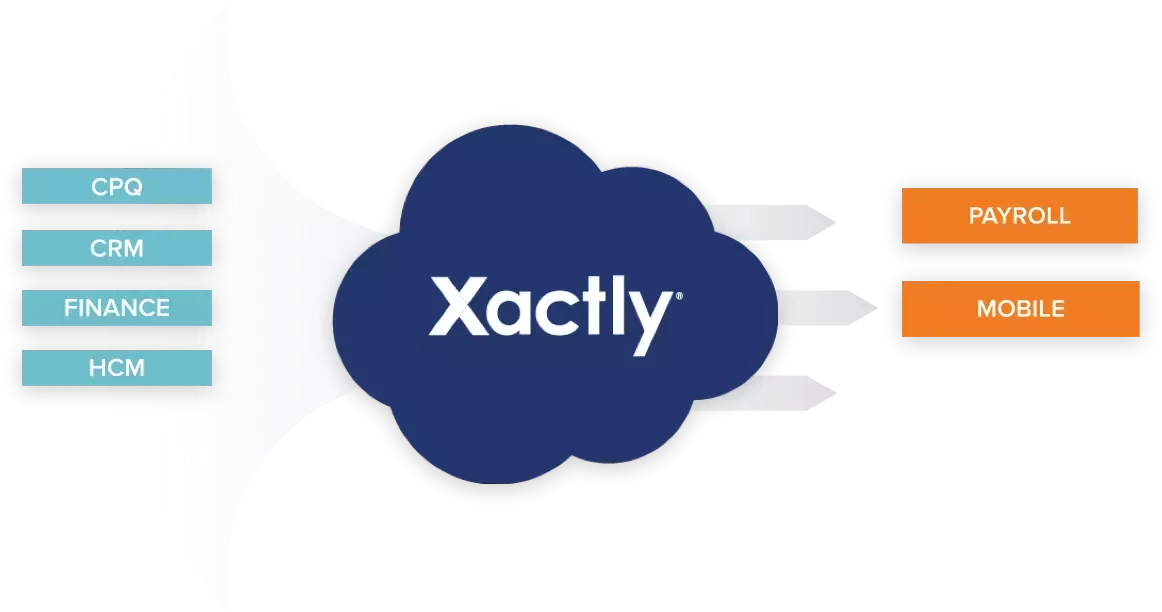 Powerful Integrations into Existing Tech Stack
Using Xactly Connect and Incent, you can leverage ODBC/JDBC drivers and REST APIs to integrate with virtually any enterprise system such as CRM, ERP, HCM platforms and more. Connect also includes built-in connectors with Salesforce, NetSuite and Microsoft Dynamics to name a few. The complete data integration platform supports everything from inbound data feeds to custom tables and data pipelines to perform complex data transformations.
Power Your Commissions Natively in Salesforce
Looking to build, manage, and automate your compensation programs natively within Salesforce? Xactly CRM Accelerator is a solution for customers who have all compensation-related data within Salesforce. It lets you effortlessly prepare, adjust and approve it all before payouts are made, and arm your go-to-market teams with the visibility they need to feel confident in their commissions.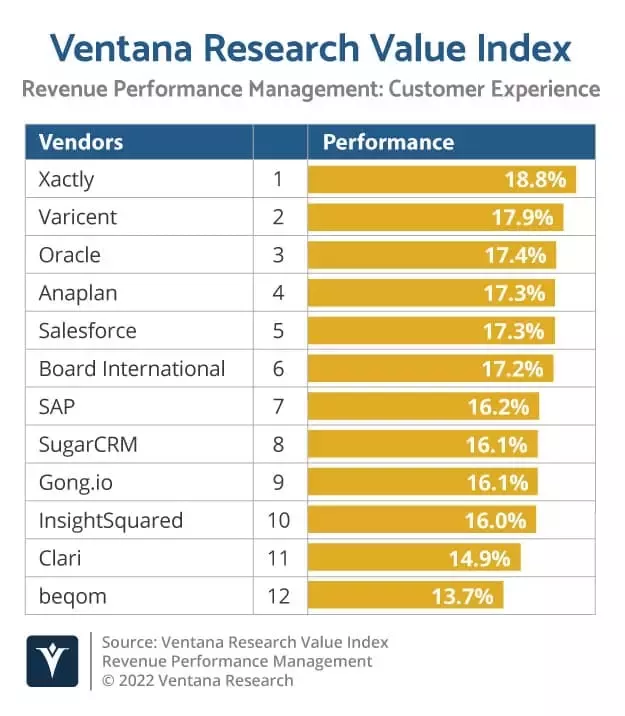 Xactly ranked #1 in Customer Experience, TCO/ROI, and Validation
Xactly has an impressive level of information to communicate their commitment and dedication to customer needs for RPM.