6 Ways to Use Benchmarking and Data to Increase Sales Success
Blog
Jan 20, 2020
3 min read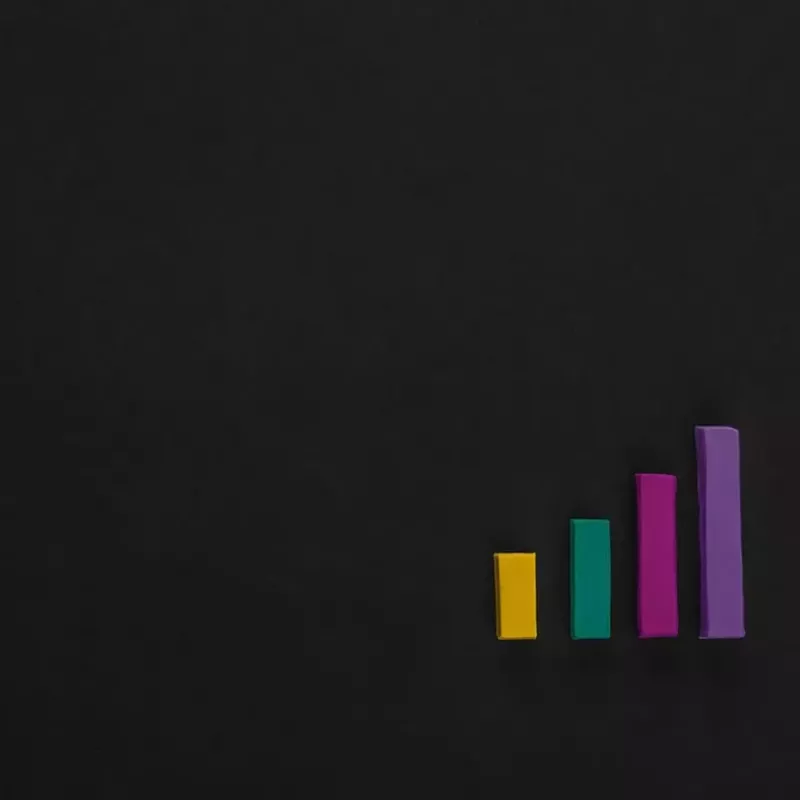 To be successful, sales leaders need visibility and insight into sales performance. Learn how your sales leadership team can use empirical data to succeed.
Data is being collected and shared everywhere these days—from the apps on your phone, to your favorite social media sites, and even the wearable technology that's become commonplace. Yet all this data is virtually meaningless unless it can be analyzed and put to actionable use. Until recently, sales leaders haven't had access to that kind of data in their field.
Xactly Insights is the Sales Performance Management (SPM) industry's first AI platform that fulfills sales leaders' needs by providing an empirical, data-backed view into what best-in-class incentive compensation looks like, combined with the ability to compare performance and pay to the market with a click of a button.
And if there's one thing experienced sales leaders know, it's that they must use smart strategies to effectively compete and win in today's fast-paced marketplace. Now, let's jump into some specific use-cases for AI-backed Xactly Insights.
1. Spot Flight Risks
Everyone knows Brad. He's been to President's Club every year, and he's working on a big new deal as you read this. Losing him could represent a significant piece of lost revenue.
Every company has a Brad, but it's not always easy to see how likely it is that they will leave. Is there a risk of top-performing reps leaving your organization? Our Rep Attrition Algorithm leverages AI and Machine Learning to analyze over 50 different data points and flag reps at risk for turnover. By anticipating future events, Xactly Insights helps sales leaders be proactive and remedy potential issues before they begin.
In fact, we tried it out for the Xactly sales team and were shocked to see that we had top reps at risk for leaving. Read more about that here.
2. Attract Top Talent
Sales leaders are always looking for ways to attract top sales reps, accelerate sales performance, and build high-growth teams. Xactly offers a real-time look at plan results and can be used as evidence of a company's ability to achieve corporate goals and reward sales accordingly at any time – throughout both the year and in specific recruiting cycles.
Most companies will try to sell prospects on all of the benefits of joining their company. Xactly Insights offers empirical proof as to why choosing a company would be beneficial for a prospect. 
3. Retain Top Performers
As mentioned previously, you want to spot reps at risk of leaving, but you also want to put extra effort into retaining those top performers. Keeping rock-star reps that are consistently hitting or surpassing their goals, is harder than ever in this competitive job market.
Sales management can evaluate the performance of sales reps against their peers, but also can leverage the data as a baseline for bonuses, pay increases, or promotions at any time of the year.
Xactly Insights is an empirical source that can be used to show your sales reps why it is beneficial to stay with the company, as a tool to reward, and also as a way to coach reps to achieve and earn more.
4. Keep Your Edge
Sales leaders are constantly concerned with whether or not their teams are competitive—not only with one another but with the larger market as well. Each month, as companies close their books, sales management can track their ongoing achievements and gauge where they are in relation to the competition and their organizational goals.
If a company is behind the market, it can run programs or sales contests and provide coaching to assist in accelerating both sales and the earnings of their teams.
5. Make Directional Plan Adjustments
While large scale plan changes may be necessary, there are indicators that can provide companies a glimpse into the opportunity to make small adjustments that will positively impact sales outcomes.
As companies close their monthly books, sales management can track their ongoing achievements and payouts to gauge where they are in relation to the competition. They can use this to evaluate whether to run specific contests or SPIFs (sales performance incentive funds), as well as to give them clarity around the need for quota adjustments.
Xactly's dashboards provide the transparency necessary to allow companies to be agile in their plan evaluation. No longer do companies need to wait until the end of the year to evaluate their performance and make impactful changes.
6. Align Sales Goals with Corporate Objectives
Leadership should consistently be evaluating plan effectiveness to ensure that their sales compensation is motivating the desired behavior from their sales teams and aligning with corporate goals. Annually, companies should look at their plans and outcomes to evaluate if plan changes are needed and to allow time for rolling out the plan and socializing it with sales.
To optimize performance, a company has to be open to changing its approach to sales compensation—especially if they are not getting the desired behavior from sales.
This data, consisting of tens of thousands of incentive plans and hundreds of thousands of sales reps, is available for our customers to use to enable their analysis of performance vs. peers, motivate their sales teams with empirically tested plan measures, use AI and ML backed technology to make important decisions, and optimize their incentives.
Want to find out even more about Xactly Insights? Schedule a demo or take a look at our datasheet to learn more about how you can take advantage of AI-backed Xactly Insights data.
Benchmarking
Incentive Compensation
Sales Planning