Sales and Operations (S&OP) Planning Process
Blog
Dec 19, 2022
6 min read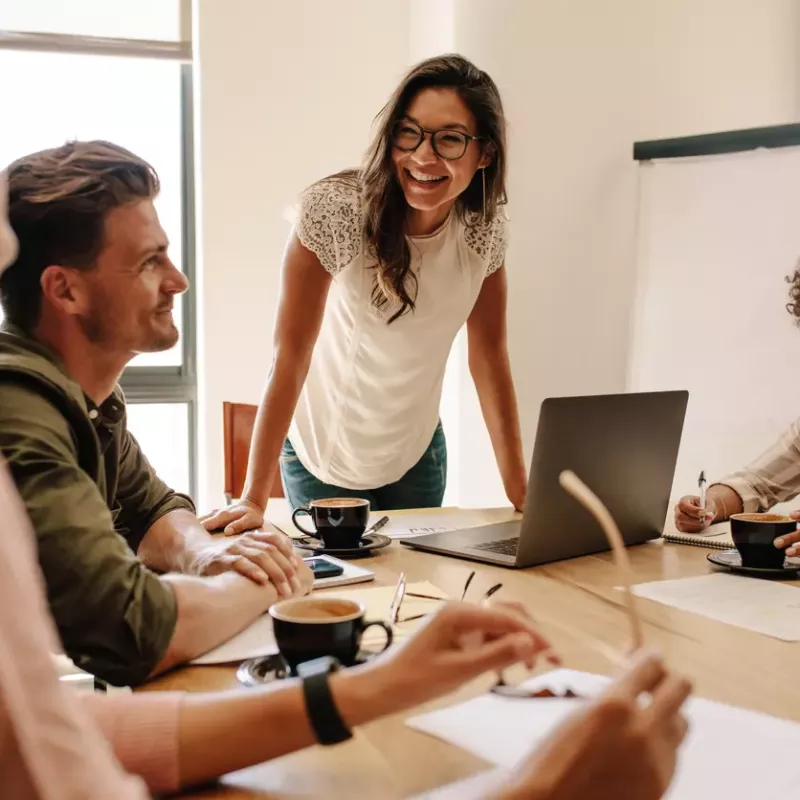 Forward-thinking organizations need a strong sales ops strategy in place to succeed — and today that requires a data-driven, software-supported S&OP planning process.
Why?
Because sales and operations planning is no longer an annual or even quarterly event — it now requires monthly meetings (at least), real-time data insights, and a flexible approach that meets the fast-changing demands of modern sales.
This article is a practical guide to building an S&OP planning process designed for success. We'll cover:
Why S&OP planning is more important now than ever before
Who should be included on your planning team
5 proven steps to building an S&OP planning process that works
How S&OP software boosts results and increases ROI
Let's get started.
Quick Takeaways
Sales and operations planning turns a company's larger S&OP strategy into focused action.
Planning teams should include C-level executives, S&OP leaders and support staff, and cross-functional stakeholders from across the organization.
Supply and demand analysis should be done leading up to every S&OP planning meeting.
Meetings should be action-focused and always include the identification of next steps for strategy implementation.
High-performing sales organizations are nearly 3X likelier to be using AI-powered sales and operations planning software than less successful competitors.
What is sales and operations planning and why is it important?
Sales and operations planning is the foundation of the entire S&OP function — it's what takes S&OP insights and makes them actionable. In other words, it's the process of building and implementing an execution plan to maximize sales ops ROI. In the fast-moving business world we operate in today, S&OP planning is essential for organizations to stay focused, profitable,  and competitive.
Planning has become even more important in recent years as the scope of S&OP has expanded. Gartner reports that sales ops is increasingly providing support that goes beyond sales to include areas like marketing, finance, product, customer service, IT, and HR.
The S&OP planning process takes these many moving parts and streamlines them into a single plan for driving company growth — a metric 70% of sales ops professionals now say is a key part of their job responsibilities.
Who should be involved in S&OP planning?
To meet the cross-functional requirements of sales ops, S&OP planning teams should balance sales ops expertise and leadership with representation and insight from other key business units. Important roles that should always be made part of your S&OP planning team include:
Sales ops leaders
Sales ops leaders on your planning team typically include the VP or Director of Sales Operations as well as sales ops managers. People in these roles are your S&OP planning champions and are responsible for making it their main focus and prioritizing it above other initiatives. 
They also have the highest levels of sales ops-specific insight and expertise, so they'll provide important guidance to other stakeholders about the value of the S&OP planning process.
Sales ops execution support roles
Sales ops support staff like analysts and coordinators play a central part in executing your S&OP strategy. While they may not be decision makers on your team, they should be kept in the loop and will likely provide important resources (like analyses and reports) to inform decisions made by leadership.
Executive leaders
The C-suite may not be part of your boots-on-the-ground execution team, but they often make the ultimate decisions when it comes to significant components of S&OP strategy — things like budget approvals, expansion plans, hiring volume and more.
They should be included on your planning team so they can oversee the process and provide high-level direction as needed or desired.
Key cross-functional stakeholders
Leaders from other business units that are supported by or work in collaboration with your sales ops teams should be part of S&OP planning. As previously mentioned, this can include marketing, finance, customer support, product development, IT, and human resources (among others).
Including these stakeholders early on in the planning process brings more diverse perspectives to the table and enables a more comprehensive plan with organization-wide benefits.
The Sales and Operations Planning Process: A 5-Step Guide
Assemble your team and set meeting times
The first step toward a successful S&OP planning process is building the right team and setting clear expectations around what the responsibility entails.
This is a step in which your C-level leaders can be a big support — when they buy into the importance of S&OP planning, they can be the ones who level-set and communicate specifics about required participation.
Be sure to also define exactly when, where, and how often your team will meet. A common cadence for S&OP planning is monthly, but you may decide to meet more or less frequently depending on your goals, the maturity of your team and strategy, or the time of year.
Gather data and establish KPIs
Next, gather the data your team will need to analyze your current state and make decisions about future strategy. This should include internal data like historical sales performance and forecasts, as well as external data like market trend and competitive analyses.
It's a good idea to perform any necessary quality control on data at this point in the process — check sources, validate logic, and organize data into a usable format.
At the same time, define the metrics you'll use to set S&OP planning goals and measure success later on. Examples of commonly-used S&OP metrics include:
Total sales — Total sales revenue generated during a given time period
Gross margin — Profit remaining after account for expenses
Inventory turnover — The number of times inventory is sold and replenished during a given time period
Forecast accuracy — Measure of how close sales forecasts were to sales actuals
On-time deliveries — Percentage of on-time fulfillments for product delivery (typically used to measure supply chain efficiency)
Cycle time — Time it takes to complete a particular S&OP task or process
As you gather data and identify KPIs, create report frameworks and templates that can be used repeatedly to provide real-time data to your S&OP planning team.
Evaluate supply and demand
Supply and demand outlook is the foundational piece to your S&OP puzzle — it dictates everything from operational planning to sales forecasting to overall growth projections (and more) for a given time period.
Supply and demand should be evaluated leading up to every S&OP planning meeting so it can be discussed and used as a reference point for making decisions.
Start with demand planning, using your historical sales performance reports and larger market analyses to get an idea of what demand looks like for the immediate future. Then, build your plans for supply-related actions like setting production volume, inventory allocation, and supply chain scheduling.
Create insightful reports
Your reports are the language by which you communicate important S&OP-related data to your planning team. For this reason, it's important to be intentional and strategic about how reports are designed, completed, and shared every month.
Keep in mind that your reports should tell the story of your S&OP progress in a single snapshot. To accomplish this, you'll want to use compelling data visualizations and be consistent with the format and KPIs you use to measure progress over time.
Hold action-focused S&OP planning meetings
Sales and operations planning meetings are a rare opportunity to have many important leaders and stakeholders in a single room to discuss strategy. As such, you want to make the most of every meeting by setting defined agendas and keeping your meetings focused on real strategic action (rather than discussion with no real goal in mind).
Always aim to turn team discussion into action steps — as the team reaches conclusions or decisions, identify the specific next steps needed, including deadlines and persons responsible for executing.
Keep your team accountable by revisiting planned actions at the next meeting, asking for specific updates on progress, and addressing any needs for additional support.
How Sales and Operations Planning Software Can Help
As with nearly every business initiative today, the S&OP planning process is made more effective with the help of sales and operations planning software. S&OP planning software provides a single access point for relevant data, automates steps in the process, and uncovers insights with AI-powered data analytics (among other benefits).
According to Salesforce research, more than three-quarters of organizations are increasing their use of AI and high-performing organizations are 2.8X more likely to be using it. Further, 84% of sales ops professionals report that their digital transformation (and subsequent adoption of new tools to meet tech needs) has accelerated since 2019.
LinkedIn research backs up this finding — their survey of sales ops professionals found that the significant majority say CRM (69%) and sales intelligence (70%) tools have increased in strategic importance since the onset of the pandemic.
The takeaway: To execute a sales and operations planning process that meets modern business demands, companies need an updated, optimized, sales-focused tech stack.
Level Up Your S&OP Capabilities with Xactly
Xactly Sales Planning™ software can help you optimize capacity and quota plans with powerful features like sales planning and forecast modeling, real-time dynamic dashboards, workflows and multi-user editing, and AI predictive analytics.
Our solutions are specifically designed to support sales ops teams with data-informed insights that help them achieve their goals.
Schedule your demo today!