Put Science Back into Sales Commission Forecasting
Blog
Jun 07, 2022
3 min read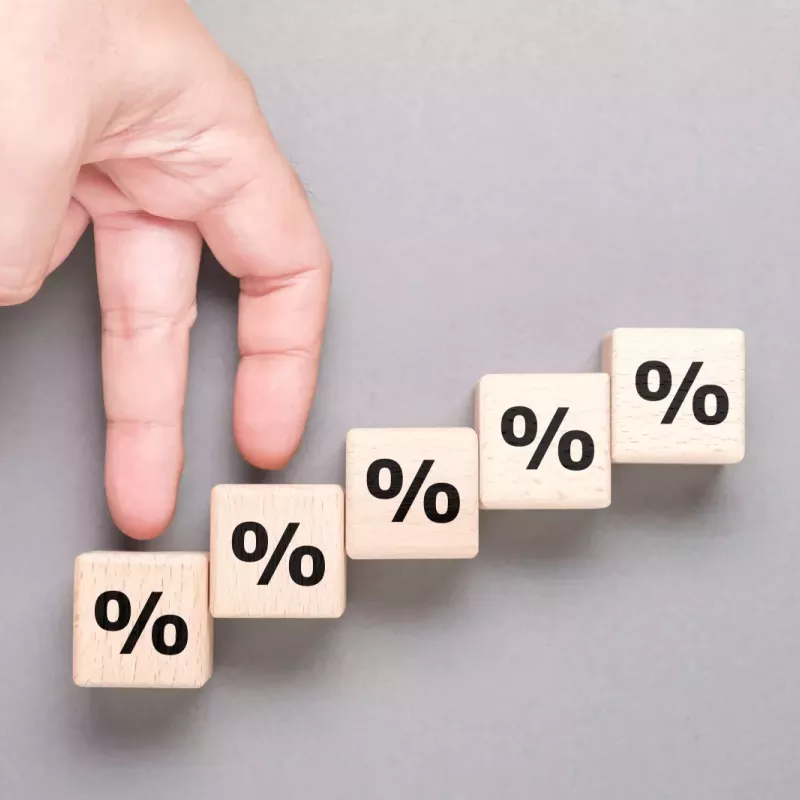 Accurate forecasting is vital for sales organizations to drive revenue and growth. Get tips and best practices to improve your sales commission forecasting.

​In today's modern, and ever-changing business landscape, the power of foresight is everything to a business. Unfortunately, there is no magic eight ball to ask how you are going to do in the next quarter.
Accurately forecasting and accruing expenses requires knowing what costs are going to hit the books in a given period. This ensures you have clarity and visibility on all variables that impact profitability, as well as transparency into overall company health—all of which are critical to the office of finance.
The Financial Fails and Business Risks of Spreadsheets
The notoriously error-prone nature of spreadsheets can leave businesses in dismay, not knowing what their projections are for the quarter or even for the remainder of the year, all thanks to miscalculations on excel. Not only is this an issue in the payment of commissions, but it also creates uncertainty in your ability to forecast and how commissions play into overall financial numbers.
In fact, 62% of firms use spreadsheets as their primary compensation tool which is unfortunate since research points to nearly 88% of those spreadsheets to contain errors. 
Further research found that ineffective quota planning can have a tremendous impact on a company's overall success, as businesses will "miss the equivalent of five to 10% of annual sales as a "lost opportunity" that could have been captured through improved management of sales territories, quotas, and compensation plans."2
If a company were to run all of those miscalculated percentages, it would be easy to see how forecasting the businesses pipeline and sales commissions could have a significant financial impact on the business as a result of under and over payments. And in the worst of cases, this can cause earnings-per-share projections to be marginally off target which directly affects the company's stock prices and the CFO's reputation. 
Optimizing Opportunities
By taking a more scientific approach to commission earnings and having the right data, sales teams can automate processes to make forecasting timely, accurate, and flexible. This process releases sales data from the silos of spreadsheets and allows the information to be integrated with other business systems such as finance systems, Customer Relationship Management (CRM) systems, payroll, Enterprise Resource Planning (ERP) systems, and many more.
Not only does this fundamentally improve efficiencies, but it also opens finance up to a new level of analysis and insight that they would not have had before. If businesses are going to truly forecast their sales commission properly, they need to establish and keep effective control over it.
Having Artificial Intelligence and Machine Learning (AI/ML) plays a central role in finance being a trusted and strategic advisor to the CEO and the board. This means they need access to the right tools to do the job, in a simple and automated fashion, that removes human error from the equation. At the end of the day, It's critical for compliance and for a company's top and bottom lines. 
Automate Commission Earnings Projections
Combine the accuracy of AI-backed sales forecasts with commission calculations. By automating your commission earnings forecasting process with Xactly, you can quickly identify potential commission impacts alongside pipeline data.
By doing so, you can experience these benefits:
1. Forecast Commissions Alongside Pipeline Movement
It's time to take a step back from manual spreadsheets by investing in tools that create predictions for you based on current pipeline data. By automating the commission forecasting processes, you can combine the power of Xactly Incent™ and Xactly Forecasting™ to monitor impacts on projected revenue and costs within a constantly shifting pipeline.
2. Build Effective Compensation Plans For Your Business
Eliminate significant manual efforts by automating your commission earnings impact projection. Accurate forecasts inform deals with more detailed information, which in turn, helps to assist in the sales planning processes for operations teams. It provides them with insights needed to adjust capacity and territories, and build more competitive compensation plans. When done correctly, this can lead to improved rep engagement and performance, as well as reduced attrition.
3. Motivate Reps With Transparency Into Commission Earnings
Quickly display potential commissions and paths to quota for each rep alongside the guided activities needed to close deals. This gives your reps a lens into their possible commissions as well as the ability to compare their compensation plan alongside pipeline information. This helps to increase motivation, urgency, and validation of their efforts.
4. Create Better Informed Decisions
Design a clearer path for finance to collaborate with revenue leadership and strategize on what's needed to move your business forward. The value that comes from an accurate projection is invaluable when it comes to having a more informed, introspective, and strategic decision-making process.
The Importance of Having an Accurate Sales Forecast
Your forecast drives everything in business forward, so that means that accuracy is key. Automating your commissions earning forecast is vital to your success as a sales organization. By combining the power of Xactly Forecasting® and Xactly Incent®, your organization can level up your revenue operations with automated commission earnings predictions. By doing so, you can visualize possible commission impacts alongside pipeline data to build more effective financial plans.
Ready to see how a commission earnings projections solution can work for you? Visit our website for a more in-depth look into the topic.
Compensation
Incentive Compensation