What Defines a Great Sales Manager?
Blog
Jul 24, 2019
6 min read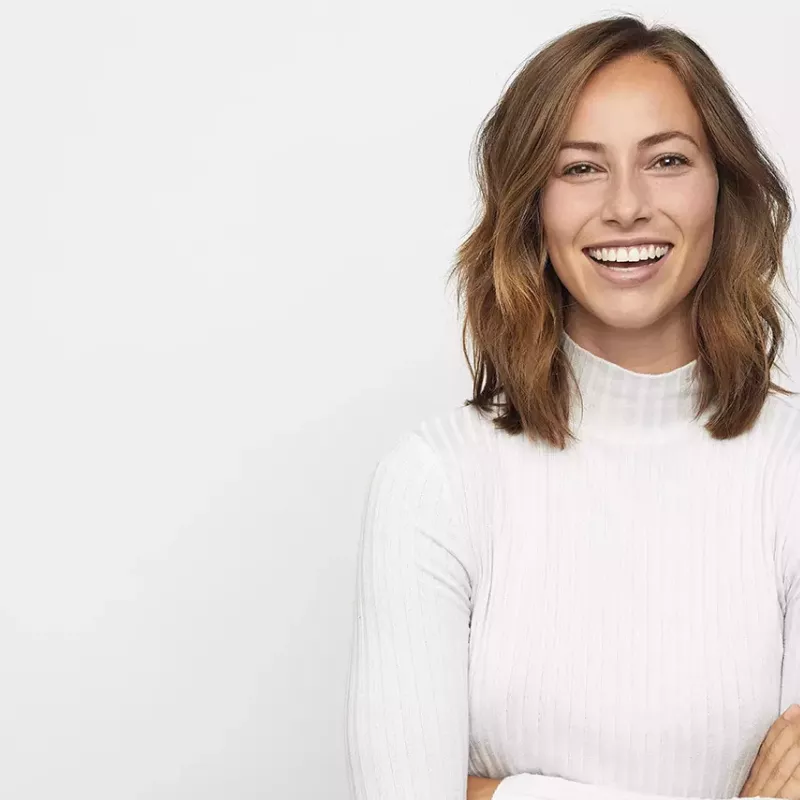 Effective sales managers are key to organizational success. These are qualities to look for and mistakes to avoid when hiring sales managers in your business.
Strong sales teams need great sales managers. Managers play a crucial role for both senior sales leadership and their reporting reps. They act as the liaison between senior/exec staff and the sales team, and they are also responsible for coaching reps on the floor and working with HR to recruit high-performing new hires.
Being a great sales manager is no easy feat. Your team's success depends on you making sure your reps are closing those top deals and every member is engaged and inspired.
Who Makes a Great Sales Manager?
Not every sales rep is cut out to be a manager (and there's nothing wrong with that). However, hiring the right individual into a manger role is crucial to maintain high levels of performance. When it comes to hiring a great sales manager, senior leadership should consider candidate's performance, personality, and career path goals.
The first step is understanding the relationship between sales ramp up, peak performance, and tenure. According to Xactly Insights data, a sales rep hits their peak quota attainment at the three-year mark in a role. Before this time, performance should steadily increase as the rep gains experience. At the five year mark, performance tends to level off and sometimes decrease. This is the point in time to consider a career path move, possibly into a sales manager role, another segment/territory, etc.
So what qualities define a great sales manager? Here are five good qualities for manager roles and three characteristics to avoid.
Five Great Sales Manager Qualities
Great sales managers motivate, coach, and inspire their reps to consistently perform at high levels. This requires several characteristics and skills that hiring teams should look for when filling a manager role. Because sales managers are responsible for onboarding, coaching, and managing reps, they shape the overall sales team and have a big impact on company performance.
1. Being an Outstanding Coach
Enabling your team to work to the best of their ability is possibly the most important quality of a great sales manager, and that means having strong coaching skills. There's a clear difference between sales training and sales coaching: training means delivering a structured lesson to two or more, while coaching involves one on one mentoring tailored to that individual.
Great managers can adapt their coaching style for each rep, reflecting how they absorb information and each individual's strengths. By being a consistent coach, a great sales manager empowers their team to improve their results—and ultimately, drive growth and revenue.
2. Hiring the Right People
Learning how to interview and ultimately hire the right people is possibly the most difficult part of a sales manager's job. Ideally, hiring managers should focus on competency-based hiring rather than experienced-based; meaning, it's more important to understand the candidate's skills rather than experience.
In sales, this is especially important because the role is traditionally focused on communication skills—something a resume won't be able to truly demonstrate. While experience is important for higher level sales roles, a great sales manager must be able to identify and hire candidates that can communicate well, think critically, and adapt their selling styles to close deals.
3. Knowing How (and When) to Help Reps Close Deals
Great sales managers are able to pick the right moment in the sales process to step in and support the deal. It's important for managers to allow reps space to build relationships and complete the sales process, but they should also then ensure that reps spend their (limited) time in the most effective way.
That means observing from a distance, then chiming in at the very beginning of the process and in the closing stages. However, the greatest sales managers will coach their reps to move the deal along and proactively bring in their manager or senior sales staff to help close the deal.
4. Having a Data-driven Mindset
Great sales managers have a sharp, analytical mind, and they need as much visibility in to performance as possible to manage their teams effectively. Advanced CRM and commission calculation platforms centralize performance data for easier access. Great sales managers should unlock the power of their data—and use it to make strategic decisions and continuously increase performance.
In addition, tools like Xactly Insights can help managers deep dive into overall performance, and zero in on each team or individual rep to look at quota attainment and performance history.
The AI/ML technology within Xactly Insights takes this a step further—helping sales managers predict sales rep attrition before it happens and take action sooner (Read about how Xactly used Insights on our own sales team here). The tool analyzes historical and real-time performance data to identify reps with declining performance and flag those at risk for turnover. That way, sales managers can truly intervene at the right time and prevent the high costs of replacing a sales rep.
5. Putting Priorities in the Right Order
Sales managers have different responsibilities than their teams. While they do hop into the sales cycle to help reps move and close deals, the majority of their role lies in coaching and overseeing performance. Balancing these responsibilities means great sales managers must get their priorities in the right order.
Great sales managers will identify the most pressing issues and areas where they can add the most value (i.e., coaching a team member, supporting the close of a major deal, etc.) and ensure that those tasks are done first. That way you can ensure that you are best-placed to drive your team forward to success.
Three Sales Manager Characteristics to Avoid
Great sales managers need a wide variety of skills to ensure their teams are successful. But certain characteristics can be detrimental to a manager role, hurt overall employee morale, and decrease performance. Here are three things to avoid when hiring sales managers.
1. Focusing Only on the Administration
While all managers must deal with tracking, under-performers tend to spend too much of their time on this. Administration can be a huge burden, not just on sales managers but the entire team. While it's important for managers to have awareness of the number of calls and emails reps are sending, this shouldn't be their main priority.
Focusing only on administration means managers spend too much time getting bogged down in this detail. This also means they are losing valuable time they could be investing in coaching their team. Administration is an important part of the manager role, but great sales managers will balance admin time with their coaching responsibilities which ultimately, will reap more rewards in the long term.
2. Micromanaging
Micromanaging can be detrimental to any role. For managers, micromanaging takes away time that should be spent on other priorities. On the other end of the spectrum, micromanaging means constantly having someone looking over your shoulder. This can actually lower employee's confidence and morale—and ultimately reduce performance.
It can be tempting for sales managers to get very involved in the minute detail—both of the sales process and the way that reps are working. But micromanaging ultimately will not result in a strong manager-employee relationship, and will hurt performance in the long run.
Great sales managers will coach their reps effectively, allowing them to trust their team to act and spend their own time more productively.
3. Abusing Power
The worst leaders can try to use their position to exercise power over the team. This is destructive, toxic behavior that will ultimately damage the success of a sales team. When a leader abuses their power, one person can halt performance and destroy the morale and culture of an organization. Managers should consider their approach carefully—and be aware that their position is a privilege, not a right.
As a final thought on sales manager qualities, the best always remember that they work for their sales reps, and not the other way round. Stars do their best to work in the interests of the reps at all times – because the team's success is their success. Managing by this strong philosophy will help to deliver outstanding performances, time and time again.
All in all, sales managers have a big impact on the success of an organization. That's why it's critical to hire individuals with the right skillset, rather than hiring someone who has performed high or been with the company a long time. Great sales managers accelerate performance, strengthen the team's selling abilities, and get more out the available resources—and ultimately, they are the difference between strong, successful sales teams and mediocre ones.
Want to learn more about sales team management and how to build compensation plans for each role on your sales team? Download the "Complete Guide to Sales Team Compensation."
Sales Coaching and Motivation
Sales Performance Management