3 Reasons to Drop Manual Sales Territory Planning for Good
Blog
Jun 17, 2021
4 min read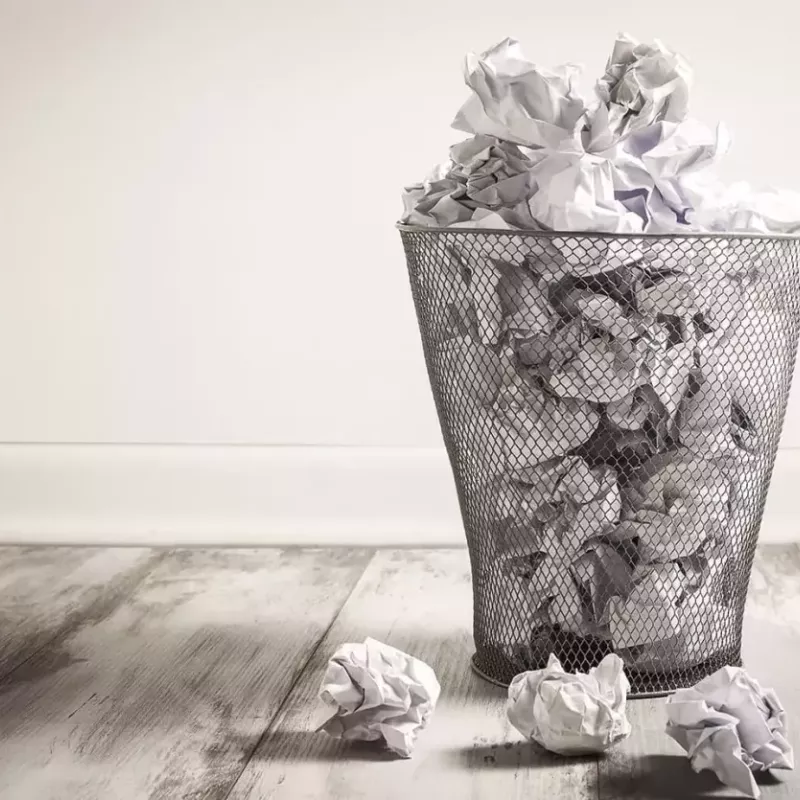 Learn everything you need to know about why automated sales territory planning is imperative to take advantage of your sales landscape and selling potential.
​When it comes to your organization's revenue functions, the difference between "nice to have" and "need to have" can seem difficult to determine. There's no doubt that revenue-focused initiatives have the most tangible effect on the success of your business, but deciding where and when to invest in your sales process can seem both risky and convoluted. For example, you know you need Incentive Compensation Management (ICM) to handle accurate and timely payments, but do you need automated sales territory planning as well?
Yes, you do, and let me prove it to you.
Automating territory design can increase your sales productivity by up to 20 percent, but it is often categorized as a luxury, rather than the Sales Performance Management (SPM) necessity is it.
This misconception can cost far more than you may realize revenue-wise. Integrating sales territory planning into your sales arsenal is imperative in taking full advantage of your market landscape and selling potential.
Digital territory planning can result in very positive business benefits, including:
15% higher revenue
15% increase in territory efficiency
75% reduced planning time
Up to 30% higher sales objective attainment
Statistics aside, let's look at three "bigger picture" reasons why it's time to drop manual sales planning for good.
1. Your ICM is getting lonely
By now, we can all agree that automating incentive compensation management (ICM) is exponentially more effective than using spreadsheets to manage sales comp. In fact, it happens to be the key driver in organizational ROI. "Unfortunately, the best sales incentives in the world won't help you maximize your sales team's talents when your sales territories are out of balance.
When a manager spends the bulk of their time manually integrating data and calculating compensation for their growing sales team, not only does it limit visibility,  it also prohibits them from looking at their data more strategically and designing territories and incentive programs that would inspire performance across the sales organization. 
By integrating territory planning with your ICM, you can ensure the value of your sales territories, and therefore guarentee the value of your sales compensation. Likewise, by integrating your ICM and territory planning functions, you can create fair and achievable quotas for your sales sellers.   
2. Your sales reps will thank you
Assigning territories that are too large or too small can have huge implications on quota attainment, team motivation, and rep attrition. According to the Sales Management Association, companies that are able to effectively measure territory design data have eight percent higher sales objective achievement. Eight percent by no means sounds like a significant amount, but in terms of revenue generation, it is a number that is sure to impress both your reps and your stakeholders. Investing in sales territory planning will help you keep sellers engaged and motivated to overperform.
In addition, keeping territories balanced should be seen as an ongoing process as markets and demographics evolve quickly. There may be several changing dynamics, especially in today's sales landscape, that can affect how your territories respond to evolving goals and strategies. If territories aren't balanced, then your sales reps can't take advantage of the potential business opportunities within the defined geographical area—which could result in reps feeling dissatisfied, leading to costly attrition.
3. Your opportunities will expand
Companies that optimize territory size and deployment can drive up to 20 percent revenue lift, according to the Alexander Group. By investing in territory planning, you can easily identify, design, and cultivate sales opportunities in a way that enables your reps to do their best work—and maximize every square inch of their assigned territories. 
And this all comes down to an organization's ability to use technology and data to its advantage in the forecasting process. The power to use data provides a real and essential competitive advantage. Let's take a look at how planning methods evolve after automating sales territory planning:
Before: with manual planning, reps felt like they were getting the short end of the stick, relying on personal and gut feelings when it came to deal inspection, process inconsistencies, pipeline confidence, identifying risk, etc. 
After: with automated sales territory planning, reps and management can expand on current and potential opportunities. This helps reps stay focused on the best opportunities and activities that will move deals forward, ultimately decreasing the time allotted to close deals. 
Gain confidence in the path to hit your number with engagement across the whole buying team by knowing what needs to be inspected, how to support your selling teams, and how to identify risk early on in order to take action and course-correct. When used in tandem with intelligent software, organizations achieve a higher level of growth in revenue and sales performance.
This gives sales teams the competitive advantage they need to increase efficiencies and revenue. When you integrate sales territory planning with your other revenue functions, you save time, improve ROI, stop process frustrations, and eliminate data inaccuracies from getting in the way of your expanding business.
Automated > Manual
Territory planning software uncovers data insights that are critical to territory optimization and revenue generation. In order to drive necessary sales growth and volume, businesses must make sure that they have the right amount of coverage and resources in any given region at all times. 
So the question is, can you really afford not to take full advantage of your sales territories? To learn more about why adopting and implementing a digital territory planning solution can help you build a foundation for sales success, check out our recent guide, "Balancing Talent and Territories: Practical Advice From A Successful Sales Leader."
Sales Planning
Territory Management