Sales Turnover Statistics You Need to Know
Blog
Aug 24, 2021
6 min read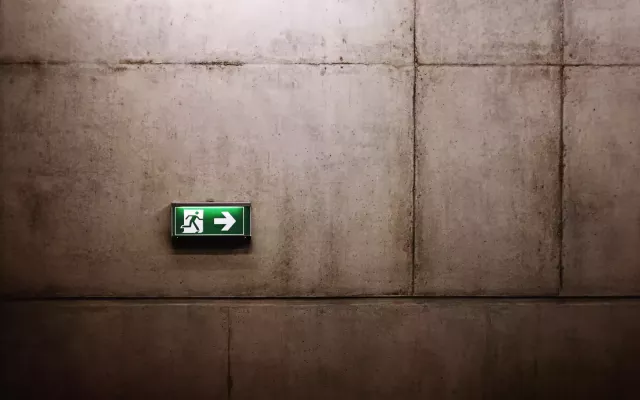 Sales turnover is a problem every company deals with. To help, here are 10 sales turnover statistics you need to know, top reasons why reps are leaving, and tips to improve your sales retention.
​Sales turnover is a challenge every organization faces, and in a world that flipped to remote working almost overnight, it's becoming a bigger challenge. Selling can be done from anywhere in the world. As a result, the job market has become extremely competitive, with top talent being poached from every direction. 
So what can you do to keep your top sellers around? Here are 10 sales turnover statistics you need to know, the top reasons reps are leaving, and tips to reduce departures from your team.
The Current Landscape: 10 Sales Turnover Statistics
1. 58 percent of companies experienced higher voluntary sales turnover in 2020. 
An Xactly study of more than 2,000 sales and revenue leaders found that more salespeople left their job over the past 12 months. Unlike many other industries, where employees chose to stay in their current roles, sales reps began to look for new roles throughout the pandemic. 
2. Voluntary sales departures were highest among technology and software companies at 67 percent.
The same Xactly study found that some industries had more reps leave than others. Why? Remote working and virtual meetings made it possible for sellers to do their job from anywhere. As recruiting teams realized this, it became much easier for salespeople to find new job opportunities. 
3. Average sales turnover is 35 percent, higher than the average for all other industries at 13 percent.
HubSpot reports that sales turnover is nearly three times higher than any other industry. SiriusDecisions data also shows that almost half (45 percent) of B2B sales organizations have turnover rates above 30 percent. It's because of the competitive nature of sales. As companies grow, their need for additional salespeople also increases. Now that sellers can work from almost everywhere, the competition for talent has skyrocketed.
4. The 10 biggest tech companies have an average sales tenure of 1.8 years.
LinkedIn data shows that even the largest organizations still struggle with turnover. The average sales rep tenure is 18, months according to HubSpot. This is troubling. Xactly Insights data shows that sales reps hit their peak performance between two and three years in their role. That means most reps are leaving before they've reached their maximum potential.
Again, competitive recruitment is partly to blame, but there is also a generational factor. Younger employees, specifically Millennials and Gen Z, are more likely to job hop. Millennials entered the workforce during the recession. And many Gen Zers saw their parents lose jobs during the recession, which made them value job loyalty less than older generations.
5. On average, it costs between 150-200 percent of a rep's salary to replace them.
In 2017, it was estimated that the cost to replace a rep was around $150,000. Today, Hire Velocity estimates that it's 1.5-2 times what you'd typically pay a rep in that role. And that's not the worst part. 
It takes an average of 3.2 months for new salespeople to ramp to full productivity. If the average tenure is 18 months, that leaves you with less than a year and a half before you're paying those replacement costs again.
6. It takes an average of 6.2 months to fill an open sales position.
Research from DePaul University shows that it takes over half a year to fill a sales role. That doesn't include the time it takes for a new salesperson to fully ramp. Even with other reps filling in to cover that position, your productivity and revenue still take a hit. 
7. A "bad" sales hire can cost upwards of $2 million.
According to HR Daily Advisor, it's not just the cost of recruiting, training, and salary you risk when hiring a new salesperson. You're also putting revenue on the line. When hiring new reps the average company spends approximately $100,000 ($15,000 on hiring costs, $20,000 in training, and  $75,000 for a typical first-year salary and incentives). 
But it takes time for new hires to fully ramp, or in the worst-case scenario, you have to replace that rep again. Add the average quota for a high-tech sales rep (approximately $2.3 million) to your hiring costs, and you could be missing out on about $2.1 million.
8. 44 percent of salespeople plan to leave their job within two years.
Deloitte data shows sales job loyalty is decreasing with the growing number of open positions. Nearly half of sellers are planning to leave their current role within two years. A quarter of salespeople plan to leave within one year. 
9. 52 percent of people are actively searching for new jobs, a 35 percent increase in 2021.
An SHRM survey of North American workers found that more than half are looking for new jobs this year. And 25 percent plan to quit their job outright once the pandemic ends. The research suggests that a massive wave of turnover is predicted to hit US job markets as employees resume job searches they put off in 2020.
10. There are more than 2 million open sales positions in the U.S.
A quick search for sales jobs in ZipRecruiter pulls up over 2 million opportunities in the U.S. This isn't expected to slow down. As economies continue reopening and reestablishing normal operations, businesses are expected to increase their sales force numbers.
5 Reasons Salespeople are Leaving
There are several reasons sales reps choose to leave their job. Over the past year, this list has expanded to include more work-life balance needs and wellness. Here are the top five reasons salespeople (and non-sales employees) are leaving.
1. Low Job Satisfaction & Engagement
Research from the Achievers Workforce Institute found that 79 percent of workers are disengaged at work to some degree. The pandemic played a huge role in the decrease in engagement as many workers had to bring children home and help with virtual learning while working full-time. 
A similar study from Sales Research & Insights found that reps who spend four or more hours on selling activities are happier in their role. The problem is that the average sales rep spends less than one-third of their time on sales activities, according to Salesforce.
2. High Levels of Sales Burnout
Sales burnout has increased steadily over time. The pandemic increased burnout after many transitioned to work from home. While remote working did lead to more flexibility, it also led to employees working longer hours. 
SHRM data shows that 40 percent of workers reported starting their workdays earlier, and one-third are skipping lunch breaks to show productivity to their managers.
3. Pay Increases & Career Advancements
SiriusDecisions data shows that 89 percent of sellers leave for higher pay. Even before the pandemic, pay and career advancements have been one of the top reasons for sales reps to leave their current job. With the increase in recruiting competition, reps have been able to seek out higher pay and faster promotions through job-hopping rather than staying at one company long term.
4. Unhappiness with Leadership
The same SiriusDecision report found that up to 80 percent of salespeople choose to depart because of a lack of connection with leadership. Both direct managers and executive leadership play a role in sales turnover. 75 percent of sellers leave because they are worried about their company's ability to meet market needs.
5. Work-Life Balance & Culture
The pandemic and working from home uncovered the need for a better work-life balance. Achievers Workforce Institute reports that a quarter of employees are seeking new jobs with better work-life balance. The study also found that 46 percent feel less connected to their employer, and 42 percent say company culture has greatly decreased. 
Reducing Sales Turnover in Your Organization
You can't entirely eliminate sales turnover, but you can take steps to improve retention, including: 
Benchmark Incentives: Comparing your sales incentive to industry data will help you ensure that you developing compensation strategies that are competitive and allow you to attract and retain top performers.
Give Reps Time to Sell: Reps that spend more time selling are happier, more engaged, and perform better. Technology can help reduce the time reps spend on administrative tasks and increase the time they spend selling.
Develop Clear Career Tracks: Spend one-on-one time with reps to understand their career goals and create a clear path for them to advance in their career. This will make your team strong and keep them more engaged. 
Prioritize Wellness and Work-Life Balance: The focus on wellness is here to stay. Encouraging salespeople to take time to recharge prevents burnout, keeps engagement high, and increases your sales retention.
To learn more ways to improve your sales retention, download the "Complete Guide to Sales Team Compensation."
Sales Coaching and Motivation