How to Optimize Sales Territories for a Strategic Advantage
Blog
Aug 18, 2021
3 min read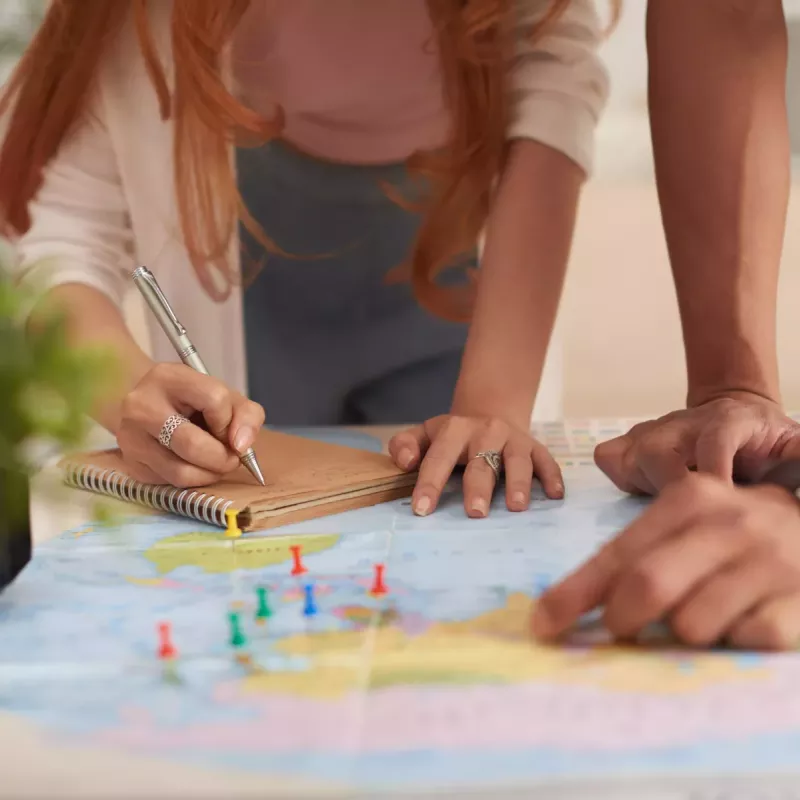 Companies need data intelligence and analytics to optimize their sales territories to gain a competitive edge. Learn how to design balanced sales territories.
​Effective territory design is the basis of strategic sales planning. You cannot set quotas without having first set your territories, and it's impossible to determine a salesperson's total cash compensation (TCC) if you don't have insight into workload, opportunity, and capacity. At the end of the day, territory planning represents the bedrock of your Revenue Operations (RevOps) strategy.
When it comes to creating these fair and balanced sales territories for your team, having flawed or skewed plans can do extensive harm in the long run.
The Effect of Bad Territory Planning on Sales Performance

Your sales strategy success relies heavily on well-planned sales territories. When your sales territories are poorly planned, it can result in:
Drops in revenue earnings and failed quota achievement
Lower sales rep morale and decreased motivation
Higher frequencies of sales burnout
Unsatisfied prospects and customers
Poorly planned territories decrease sales rep motivation and morale, which hurts overall company success. When reps feel their territories are unfairly planned, they are less motivated to close deals and over-perform. The perception of favoritism and seniority in territory design damages team morale even if it's not true.
Taking Advantage of Optimized Territory Planning

Sales territories touch every part of your sales plan, so company success is highly reliant on strategic, data-driven planning.
With optimized territory plans, companies have greater intelligence into account density and location. This allows them to lower travel time, reduce costs, and increase time spent selling for higher revenue attainment. Optimized sales territories create fair opportunities for sales reps to meet quota and close deals, which ultimately, boosts morale and motivates performance.
Territory Optimization is Driven by Technology

Organizations that invest the time and energy to adopt territory management technology see a 7 percent yearly increase in sales purely through territory redesign as well as 14 percent higher sales objective achievement than the average business.
However, some companies still rely on laborious and time-consuming processes to manually design their sales territory plan. When you use manual tools, such as spreadsheets and maps, you can't effectively tap into your sales data to build the most lucrative territories.
Manual territory design processes were simply not designed for logic.  Designing sales territories without using data intelligence hinders your growth. 
Data is necessary for optimized territory planning. Companies must analyze real-time account-based CRM information, broad geolocation data, and third-party market research data in order to build fair territories. Data, alongside purposefully built technology, ultimately helps companies:
Maximize return on sales resources
Shorten and improve the territory planning process
Reduce travel inefficiencies and related costs for field reps
Automated territory planning technology, such as Xactly AlignStar, enables sales leaders to increase efficiencies by shortening territory planning time. Territory planning software uncovers data insights that are critical to territory optimization and revenue generation. This means to drive necessary sales growth and volume, businesses must make sure that they have the right amount of coverage and resources in any given region at all times. 
In fact, according to eSpatial, organizations can improve their sales performance by up to 30 percent when sales territory alignment software matches sales territories to available resources.
Using technology in the territory design process results in optimized sales territory plans that maximize sales rep opportunities and drive company revenue. By leveraging data intelligence, territory planning solutions balance sales reps workloads and uncover sales opportunities with existing customers and prospects.
Implementing Optimization Techniques

Modern territory planning is transforming. The importance of insightful analytics, automation techniques, and planning collaboration has increased. Today, modern strategy is driven by three key factors:
Data-driven insights: Data analytics and insights allow companies to uncover plan areas needing improvement. This includes balanced designs and travel-efficient sales territories. Sales leaders can then focus team strategy on the high-potential customer and prospect accounts.
Automated processes: By automating territory planning processes, companies can design cost-efficient territories that allow them to quickly and fairly distribute potential sales opportunities and workloads. As a result, sales reps can focus strategically on the strongest accounts and prospects within their territories.
Increased collaboration: Territory planning tools encourage collaboration that enables field sales managers to be part of the planning process. This creates more refined and well-aligned territories, ultimately improving overall sales coverage and performance.
Want to drill deeper into the specific capabilities of intelligent territory planning software? Check out this two-minute video with two Xactly experts as they talk about a few elements of how companies can optimize and balance their sales territories.
Data: The Key to Balanced, Fair, and Effective Territories
In a world becoming more digital by the day, companies need data intelligence and analytics to optimize sales plans and maintain a competitive edge in their markets. 
Learn how one Xactly customer overcame difficulties in territory development with changes in tactics and technology in our guide, "Balancing Talent and Territories: Practical Advice From A Successful Sales Leader."