Sales Performance Review Best Practices
Blog
Sep 02, 2021
3 min read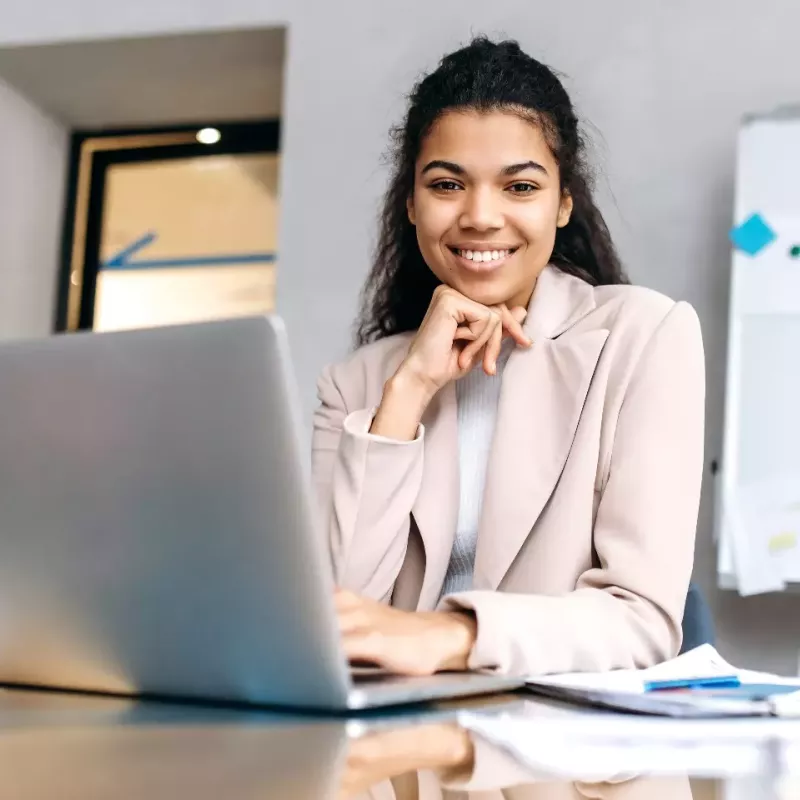 Performance reviews are important to maintain high sales performance. Here are five sales performance review best practices to implement in your company to help your team succeed.
Performance reviews play an important role in your sales team's performance. They help you understand rep career goals and manage them individually to succeed. And they also create space for conversations around improvement and coaching, so sales performance management has the opportunity to contribute to individual reps goals.
Here are five sales performance review best practices to empower your team to succeed.
Sales Performance Review Best Practices
1. Frame Negative Feedback as an Opportunity to Improve  
Honesty is the best policy when it comes to sales employee assessments. It's never easy to discuss poor performance, especially when it results in putting an employee on a performance improvement plan or worst case, letting an employee go. 
It's important that the feedback is honest and direct. That ensures there's no confusion around the issue at hand. It's also critical to position negative feedback as an opportunity to improve. It's a chance for employees to learn and grow their skills while improving performance.
Effective feedback, where negative or positive should be: 
Timely to address issues swiftly before they become larger problems
Specific to the individual and focused on one issue at a time
Objective and free from outside influence
Constructive and framed with actions to remedy the problem
2. Set Strategic Goals and Create a Plan to Achieve Them
Sales performance reviews allow you to assess current targets and set new goals for the future. Each sales rep will have the same primary goal—their quota. However, reps may also have individual goals that they work towards alongside their quota. 
Taking time to understand each rep's individual career aspirations can help you set more meaningful goals outside of their quota. It will also inform any additional training or education to guide them in their career advancement.
Here are three easy ways to ensure goals are strategic:
Align Goals with Company Objectives: Every goal should align with your overarching objectives. It should be an action, project, etc. that the individual can perform that works towards the company's goals.
Ensure Reps Have a Direct Impact on Goals: Reps need to be able to impact the success of their goals. Goals that employees don't have any control over cause morale to plummet and overall performance will suffer.
Consider Individual Career Aspirations: Employee goals should always take career advances into consideration. This can include anything from expanding skills and knowledge to collaborating with other teams to gain the experience they need to advance in their careers.
3. Meet More Than Just for Annual Reviews
Change is inevitable throughout the course of a year. That's true for sales plans and rep goals. Meeting regularly, as opposed to once per year, allows you to address problems sooner and make changes quickly. Forbes research shows that companies that set quarterly sales performance goals see 31 percent higher returns than those on a once-per-year system.
Managers should make time to meet with their reporting reps on a weekly basis to check in on day-to-day tasks and operations. For larger goals and objectives, quarterly or semi-annual check-ins are a good baseline.
4. Equip Reps with Intelligent Technology
Salesforce data shows that the average rep spends more than one-third of their time on non-selling activities. Tedious administrative tasks take away valuable selling time, which hinders your revenue and growth. 
Intelligent technology automates many of the manual processes sales reps do every day. This frees up more selling time, but that's not all. It gives leadership an in-depth view of performance. For example, intelligent forecasting technology allows you to examine selling trends. This shows you where deals tend to slow down or get stuck in your sales cycle so that you can take steps to progress deals more quickly.
5. Ask for Feedback
Reps are your greatest resource for improvements. You hold sales performance evaluations to discuss individual seller performance, but they also provide an opportunity for salespeople to share their feedback. An open discussion allows your reps to share their view of performance and ideas for improving their own performance and processes across the team.
Learn more ways you can empower your sales team to succeed in the guide "5 Tools to Unleash Intelligent Revenue."
Sales Coaching and Motivation
Sales Performance Management