How to Use Capacity Planning to Increase Sales
Blog
May 02, 2018
3 min read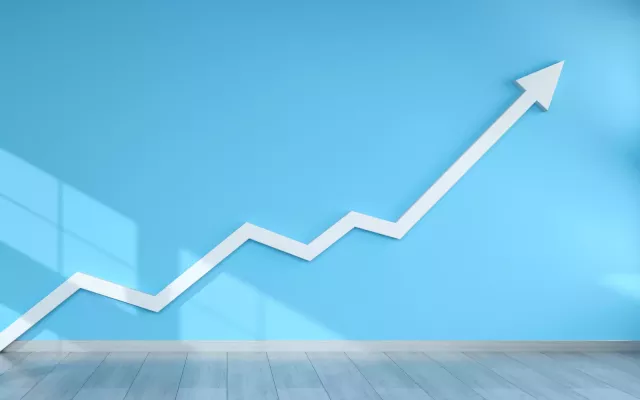 Data gives organizations a competitive advantage. Learn how strategic, data-driven sales planning can increase sales performance, visibility, and effectiveness.
It goes without saying that sales leaders are always looking for more. More sales, more quota attainment, and more ways to get ahead of the competition. An excellent, but overlooked approach to achieving "more" is sales capacity planning. While not a new idea, it's a methodology that is underutilized due to underestimations of how technology has completely transformed capacity planning. But before we jump into the how let's take a look at capacity planning's backstory.
The Emergence of Sales Capacity Planning
Capacity planning began as way for the manufacturing industry to increase efficiency on production lines. It's the matching and scaling of production capability to market demand. The benefit is one of efficiency and this thinking applies to sales capacity planning.
For sales, production capacity can be thought of as the appropriate amount of bookings for sales reps. In other words, sales capacity planning is developing a plan that incorporates sales performance and bookings to hit and exceed sales goals. 
The best reason to use sales capacity planning is the ability to track individual sales performance, develop sales goals based on the aggregate of the total "production capacity" (bookings) of their sales reps, and then find ways to increase that capacity through sales enablement or hiring.
Producing these optimizations is all about determining how much each sales rep can sell and break down that capability into measurable components. Sales leaders should analyze how much they can truly sell based on everything from team structure to products to regions. The impact is too great to be ignored.
Tips for Using Sales Capacity Planning Effectively
It's likely you don't need to be convinced that sales capacity planning is important. And while we're not going to build your whole plan here there are few surefire ways to make sales capcity planning and plans more effective. In this case, 4 to be exact.
1. Measure Predictable Performance
Best practices stem from predictable and reproducible outcomes. And you won't be able to identify the logical ramp-up of new sales resources without the proper data. Get the numbers right and you'll stay on the right course.
2. Look for the Balance
Efficiently building a sales organization means properly allocating resources to avoid underspending and overspending. With the right data in front of you can strike the balance that drives growth without burning through resources or reps. This balance includes aligning corporate spending with what you plan to deliver.
3. Be Flexible
Aligning sales to market changes typically only happens once a year. This is a holdover from the days that the market didn't move at the speed of the internet. New technologies, global advancements, and instantaneous news can change market conditions at a moment's notice. But sales capacity planning should be an ongoing process that happens at least quarterly, but in high-growth or recurring revenue organizations, this needs to be front and center every day. You should be adjusting the model, the plan, to new daily data input. Companies are struggling with sales planning as they continue to use stand-alone, disconnected systems to hold and monitor their data. Fortunately, there are solutions to make this agile planning easy.
4. Increase Visibility
SPM solutions provide an in-depth look at market coverage, performance, and associated compensation models to provide a true view of sales capacity. These solutions provide what-if models that allow sales leaders to identify how changes in compensation structures, territory assignments, incentives, and individual sales goals can affect results.
For example, if you know that 30% of your sales reps are meeting their targets in one region and 90% are meeting their targets in another region, this might indicate that better training, coaching sessions, or pre-sales support is only needed in one particular area. Whether you're adding quantity or enabling your sales team, it's crucial to have the visibility to make the best sales decisions.
The Next Steps
The key takeaway is really that it pays to go beyond sales forecasting. Sales forecasting only begins to scratch the surface of sales projections and planning. A sales forecast can examine your pipeline and customer buying stages, but sales capacity planning maximizes resources. The ability to modify your sales plan based on calculated decisions will give you the upper hand in an on-the-move marketplace.