The Impact of Operational Sales Management
increased efficiencies by automating processes
increased productivity by integrating processes
Case Study
"I've been with Flowserve 27 years. I know our customer base, our products, and our organization. What I don't know is if what we're doing is the most effective thing. That's why I rely on experts, and through solution workshops and assessments, Xactly helps us travel that path. They can inform our choices as a true partner in a relationship."
David Lowe, Global Director of Sales Operations
Flowserve
Streamline Processes
Xactly's Operational Sales Management solution unifies four key areas — People, Territories, Quotas, and Credits. By connecting these processes and integrating them with a company's existing tech stack, Xactly's Operational Sales Management solution streamlines the time-consuming and error-prone process of managing changes in the sales organization.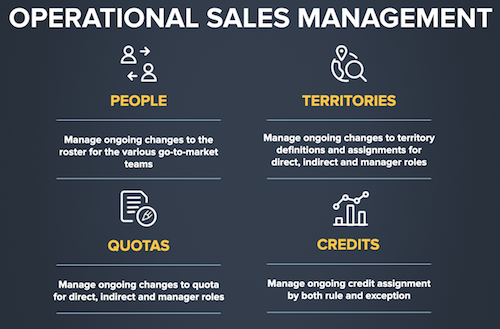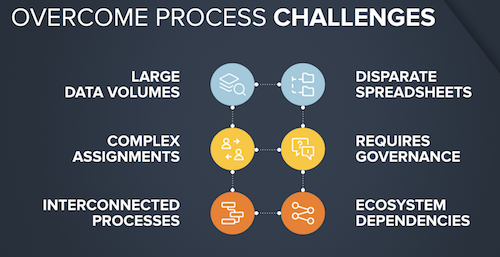 Scale and Execute Changes with Ease
Xactly's Operational Sales Management solution automates the administration of the day-to-day change that inevitably occurs within a sales organization.
The management of the sales team is critical to the success of an enterprise, but it's typically executed manually through disparate spreadsheets, where it's hard to ensure proper data governance.
As an organization starts to scale, a data-informed and automated approach to sales management is critical to sales success.
Features
Automated: Integrate seamlessly with your existing tech stack and automate processes to eliminate time-consuming and error-prone manual tasks.
Collaborative: Ease collaboration across sales, sales leadership, and sales operations to seamlessly manage day-to-day changes.
Data-informed: Provide a single source of truth with customizable dashboards to track performance and quickly identify gaps.
Continuous: Easily handle versioning and effective date changes to roster, territory, quota, and credits as your organization scales.