4 Elements of Effective Sales Planning
Blog
Apr 30, 2018
1 min read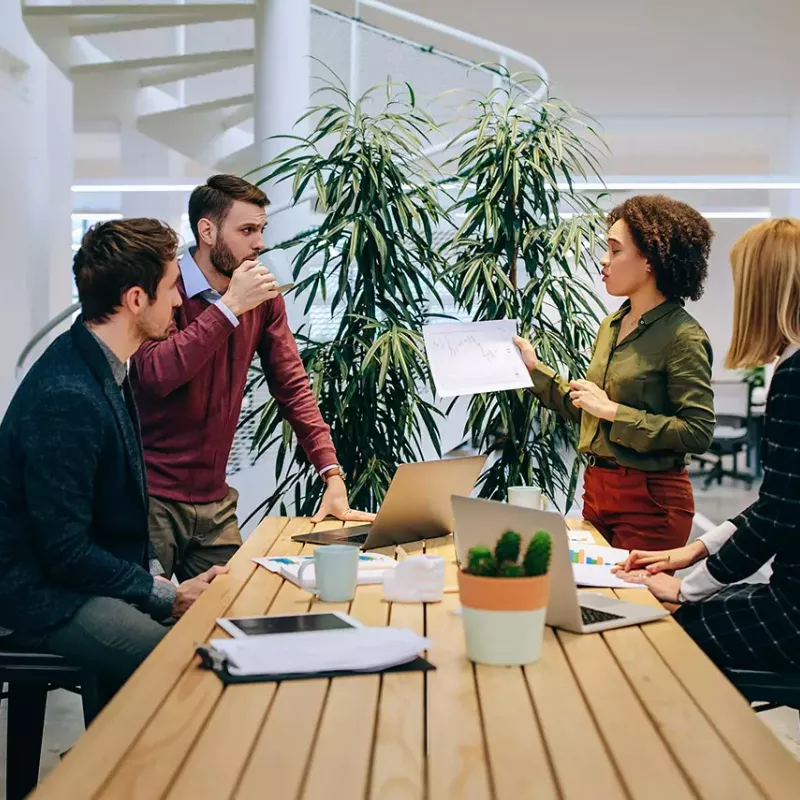 Increasing sales productivity is necessary for effective planning. Learn how data-driven planning sets companies up for success and improves performance.
Increasing sales and enhancing productivity is standard practice at any organization. Knowing how to go about implementing processes to achieve these goals is less clear. So where do you start? Success unsurprisingly begins with your forecast and plan.
1. Forecasting Makes a Sales Plan
Forecasting provides the milestones and guidelines needed to build an accurate plan. Forecasts lead to sales plans, establish sales quotas, and make better estimates of future sales. But a forecast is only as good as the data used to create it. This means the numbers need to be comprehensive and most importantly accurate. Miscalculations in actual performance can lead teams astray and negatively affect future planning.
2. Clear KPIs Shape Process
Before setting your budget it is important to express your forecast in various "what-if" scenarios that describe the worst, best, and likely cases. Budgets and some sort of quantifiable metric should be assigned to each hypothetical. It's from this base that it'll become clear what processes need to be implemented in order to achieve each and avoid each outcome. 
3. Sales Plans Need a Contingency Plan
During the course of any sales year, forecast and budget variations are to be expected. Goals do and should change. For this reason, it is important to develop contingency plans to handle unforeseen circumstances throughout the year. Look to the what-ifs in your KPIs to give you a baseline idea of the plan you should roll out if worst comes to worse. It might feel like you're preparing to fail, but unless you can predict the future it's reckless to not prepare for every outcome.
4. Software Puts Your Plan to Work
Software can do three critical things for you: extract the most useful data, removing the hassle involved, and make sure your forecasts are accurate. It almost goes without saying, but accurate forecasts lead to more effective sales plans. Xactly's sales performance management solutions have been developed with this purpose in mind, making the planning and forecasting process actionable. Xactly goes well beyond sales planning, providing solutions for variable compensation plans, quota and territory plans, and optimization through profitability analysis and what-if scenario creation.
These 4 areas of focus should enough to get you started on retooling your sales planning and forecasting process. It's important to remember that to make an impact in this respect means ensuring changes are easy to implement. Reducing friction and making optimizations actionable through simplicity will ensure you're planning to win.