The Cost of Employee Disengagement
Blog
Dec 03, 2020
6 min read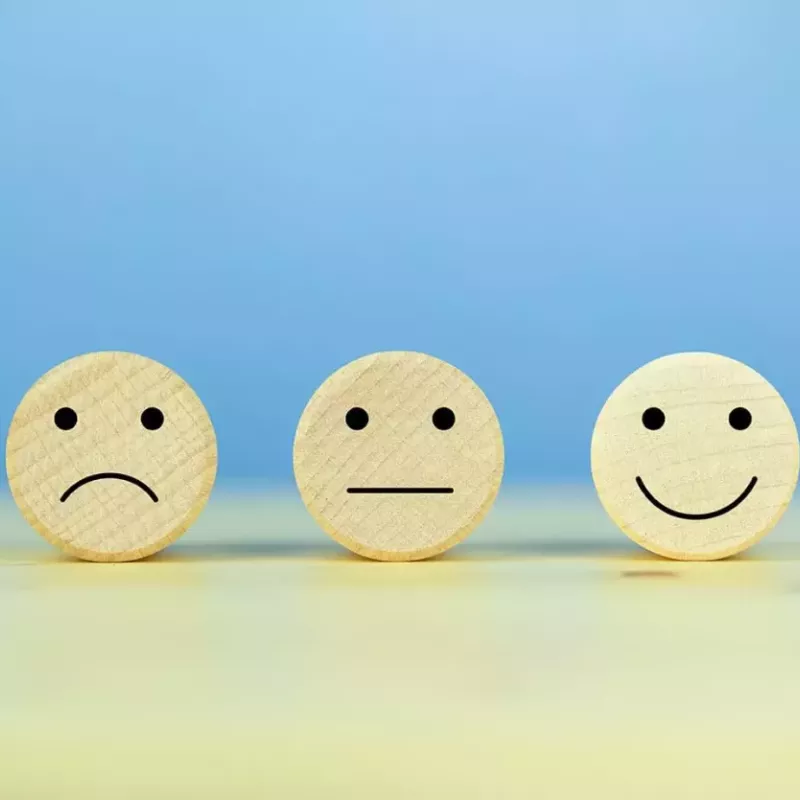 Disengaged employees perform at a lower level. Learn how disengagement impacts morale and the true cost of employees who aren't motivated to do their job.
According to the Gallup State of the Global Workplace, "85% of employees worldwide are not engaged or are actively disengaged in their job." Employee disengagement occurs when an employee is unhappy in their workplace or job role. Often they complete the bare minimum of work asked of them, but they are not motivated to do so with energy, enthusiasm, or passion. And now with everyone working remotely, it's more important than ever to check-in and take action to avoid disengagement.
Disengaged employees can have a big negative impact on company performance and employee retention. Companies have long motivated their sales employees with incentive compensation and variable pay structures in an attempt to avoid disengagement (and ultimately, sales rep turnover). But in some cases, engagement can come down to simply improving employee morale.
Now, given the current situation, it's important for sales leaders to ask themselves the following questions:
How has your organization's new remote setup impacted the way your employees feel about their jobs?
Do reps feel more motivated and engaged or are they struggling to stay productive and focused?
Whether your workforce is new to the remote work culture or not, chances are that your employees are beginning to feel disconnected from their coworkers and organization since the majority of their working hours are now logged from home. Couple that with the stress and uncertainty of the current state of the world brought forth by the global pandemic, it then creates the perfect storm for disengagement.
The most positive study, from Gallup, showed that only 34% of employees consider themselves engaged. With this trend clearly emerging,, the most important question leaders should be asking themselves then becomes: how can organizations ensure their remote employees are feeling included, motivated, and productive?
Types of Employee Engagement
Not every employee operates at the same level of productivity, with the same enthusiasm, or the same drive to consistently improve. Employees may be productive and do their job effectively, but they may operate at different engagement levels than their peers.
Gallup categorizes employee engagement into three categories:
Engaged: These employees are your all-stars. They are highly involved and enthusiastic about their work and workplace. They are psychological "owners," which means they drive performance, innovation, and ultimately move the organization forward.
Not engaged: Employees who are not engaged in their job are psychologically unattached to their work and company. Because their engagement needs are not being fully met, these employees are doing the bare minimum in their role by putting time—but not energy or passion—into their work.
Actively disengaged: Actively disengaged employees aren't just unhappy at work—they are actively expressing their unhappiness in a way that hurts team performance. Because their needs aren't being met, these employees potentially undermine what their engaged coworkers accomplish.
Gallup data shows that one in three (32%) of worldwide working-age adults (ages 23-65) say they have a "good job," which Gallup defines as a full-time employment position that works at least 30 hours per week. Yet, two-thirds of these employees are not engaged in their job, and 18% are actively not engaged—and this has a big impact on a company's ability to drive revenue and growth.
The Impact of Employee Disengagement
Think about your role and the responsibilities your employees are tasked with. Employees are paid to complete the tasks and reach goals within their job description. However, there is a noticeable difference in performance output between someone who does the bare minimum and someone who is motivated and constantly looking to improve processes and striving for better results.
So what is the real cost of employee disengagement? Let's break down the facts on the impact of disengagement and unhappy employees:
Disengaged employees cost companies $450-500 billion each year (Source: The Conference Board)
When surveyed, 81% of employees would leave their jobs today for the right offer (Source: Hays)
Companies with disengaged employees see 41% higher absenteeism
Organizations that suffer from high levels of disengagement see up to 20% lower sales
On the other hand, engaged employees not only go above and beyond their initial responsibilities, they also have a large impact on the overall success of an organization. In fact, according to Gallup, workplaces in the top quartile of employee engagement:
Earn 10% higher customer ratings
Achieve 22% higher profits
Are 21% more productive
See 40% lower turnover rates
It's also important to consider stress levels in the workplace and the possibility of burnout before classifying an employee as disengaged. While similar, there is a difference between employee burnout and disengagement. An employee who suffers from burnout is not necessarily disengaged. Rather, burnout results from being overworked or being overly engaged for a long period of time without breaks, but employees suffering from burnout can become disengaged as a result.
Improving Engagement in Your Organization
As mentioned above the most common factors behind low employee engagement are incentive compensation and company culture. In fact, 47 percent of employees who are actively looking for a new job say company culture was one of the main reasons for wanting to leave their current workplace. However, when company culture is positive and boosts employee engagement and morale it results in up to 4x more revenue, according to Forbes.
To help you better identify potentially disengaged employees, here are 4 things you can do to improve employee engagement in your organization.
1. Check In With Employees One-On-One
The Easy Fix: Communicate openly with teams and individual employees regularly
There's no denying that employees talk—especially when a large group is unhappy. It's important to listen to the concerns within the workplace and address any issues transparently and promptly. It's also vital to ensure employees have an objective space to share any individual concerns. The best way to do this is to be open and transparent with the team, provide constructive feedback, and hold regular one-on-one meetings with each employee.
2. Examine Employee Pay
The Easy Fix: Benchmark pay against industry and peer data
The number one reason employees leave their job is for a higher-paying position. That's not entirely surprising considering the stat we mentioned above: 81% of employees would leave their current job if the right offer came up. HR, sales ops, and compensation admins must consider this when building employee incentive compensation plans and pay mix.
In order to attract and retain top talent, compensation must be competitive in the industry and for the individual role. Benchmarking against industry data (like Xactly Insights 14+ years of aggregate pay and performance data) helps ensure your pay is fair, equal, and competitive, allowing you to attract, recruit, and retain high performers.
3. Define Employee Career Paths
The Easy Fix: Talk to employees and create a clear path for them to follow. The second most popular reason employees leave jobs is lack of a career path and skill development opportunities. Without a clear path, team members can easily lose motivation and become disengaged. It's important for the HR team to help build out career paths to show the different tracks employees can follow as they gain tenure.
Managers should also work with individual employees to build out their own career paths and plans. Since managers are closer to each employee, they have a better understanding of each person's skills and can help develop career tracks and plans based on performance and tenure. (Learn more about the relationship between employee tenure and pay in this guide).
4. Reflect on Company Culture
The Easy Fix: Take a hard look in the mirror and improve from top-down
Culture has a big impact on company morale and engagement. According to Hays, more than half (47%) of individuals looking for a new job state culture as one of the main reasons for wanting to leave. When culture is good and positive, however, it can result in up to four times higher revenue than companies with poor culture, according to Forbes.
Culture is an extremely important part of a successful workplace. It dictates how employees interact with customers, peers, and behave every day on the job. It stems from company values (read about Xactly's CARE Values here), the mission statement, and ultimately, leadership. The attitudes and mindset of the entire organization start with the CEO and trickle down to each individual employee.
5. Fine-tuning Engagement Through Technology
The Easy Fix: Investing in extensible chat applications and video conferencing software.
These are not new concepts in business, but as of late, they have become the staple of a progressive and modern workplace. Your organization's technology plays a critical role in bringing together global and local workforces to ensure that company objectives are met. Messaging systems and virtual communication tools not only allow employees to share information and documents for work purposes; they also facilitates casual conversations and connections with colleagues on a personal level.
Creating Your Organization's Virtual Foundation
The numbers are in, and they clearly point to the benefits of implementing engagement practices among employees. Preventing disengagement means being both proactive and responsive to evolving employee needs during times of change.
With companies likely to operate remotely for the foreseeable future, organizations can take lessons from today's virtual workforce experience to reevaluate how heavily their culture is tied to being in the office and how best to maintain continuity during organizational change.
Want to learn more about how you can navigate the new era of sales by tailoring your organization's current plans and processes to it? Download the "The Enterprise Leader's Guide to Success in the New Sales Era."
Incentive Compensation
Sales Coaching and Motivation