How to Design a Sales Manager Compensation Plan
Blog
Jul 07, 2021
2 min read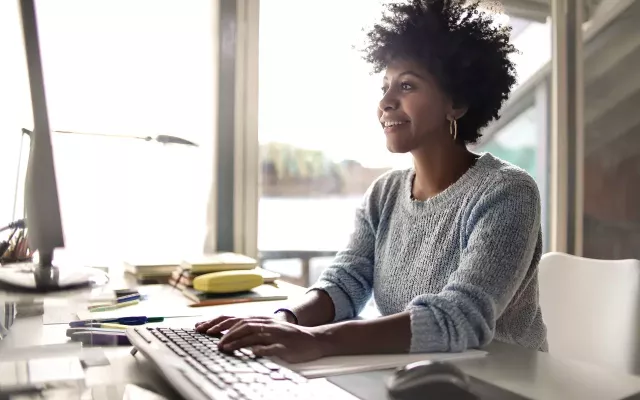 Motivating your sales team with compensation is critical, but it can be challenging to create effective incentives for sales managers. Discover tips, tricks, and best practices to develop effective sales manager compensation plans.
​To drive performance and motivate your sales team, you need a strategic incentive compensation plan. Depending on the role, these incentives will vary based on responsibilities and how individual positions impact the sales cycle. For most roles, you'll need a balance of base salary and variable incentives that will motivate reps to close deals.
However, one role in particular—sales managers—spends less time on selling activities than their team. That means their incentives need to be tailored to their role and carefully crafted around both administrative and selling tasks.
Because of this, building incentives for sales managers can be tricky. To help you design a successful sales manager compensation plan, here are some tips, tricks, and best practices to guide your planning. 
Building Commissions for Sales Managers
Sales managers should be measured on their team performance, with additional components related to their managerial responsibilities. This alignment ensures they are steering their ship appropriately and that all the reps they manage are receiving adequate training and rowing in the right direction. 
Sales Manager Pay Mix and Upside
Because managers have more administrative responsibilities, their pay mix is typically less aggressive than the reps that report to them. That means manager pay will have a higher base salary and smaller proportion of variable incentives. 
Ideally, you should aim for a sales manager pay mix made up of 75-80 percent base pay and 20-25 percent variable pay, or commissions.
Sales Manager Plan Components
Sales managers are no strangers to the roles on your team and the impact they have on the sales cycle. Chances are they held one or more of those positions in the past, so they're your sellers' main advocates. Your sales managers compensation should be based around their core responsibilities, including: 
Sales coaching and training 
Prioritizing deals and opportunities 
Monitoring overall team performance 
Managing CRM data 
Helping accelerate deals through the pipeline
For example, here is a sample sales manager compensation plan template typically used for a Software as a Service (SaaS) company (Learn more about the software sales commission plan, here).
Using Data to Designing Competitive Sales Manager Compensation Plans
Data can and should be used to optimize sales compensation plans for every role on your team to ensure your incentive plans are competitive. Benchmarking incentives ensures you are effectively motivating your team and offering incentives that attract and retain top talent.
Using AI-driven tools like Xactly Benchmarking allows you to compare your incentive plans against 16 years of aggregated pay and performance data to ensure they are competitive within your industry. The more data you have access to, the more insight you gain into sales performance. As a result, the effectiveness of your compensation plans improves, and your forecasting accuracy increases.
To learn more about how you can use data to create strategic incentives for every role on your team, download the "The 2021 Guide to Successfully Managing Sales Compensation."