How to Conduct a Compensation Analysis
Blog
Aug 01, 2022
4 min read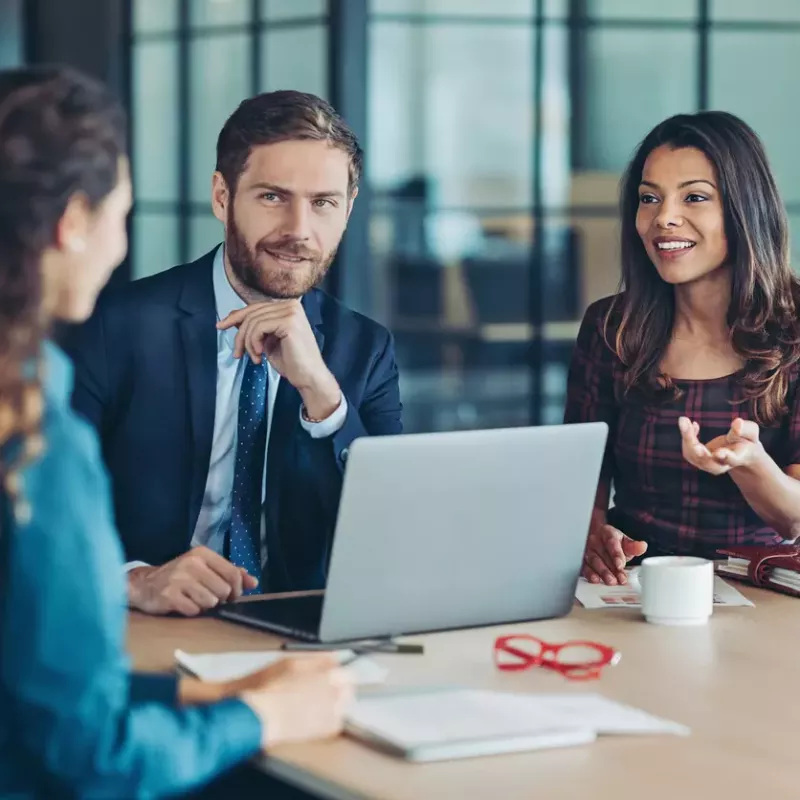 Equitable compensation is central to a company's ability to attract and retain top talent, fairly compensate their current employees, and effectively manage labor costs as a major expense. A compensation analysis can help you understand how well your company is achieving this goal and where you may need to make adjustments.
Companies that perform a compensation analysis to drive their strategy are more competitive and experience higher levels of internal employee satisfaction.
Read on to learn more about what a compensation analysis is, why companies perform them, and 6 steps for conducting one effectively for your organization.
Quick Takeaways
A compensation analysis analyzes a company's pay practices against competitors as well as their own internal strategy.
Compensation remains the top priority for the majority (64%) of job seekers in 2022.
HR departments currently take the lead on compensation analyses, but team members from other departments can provide valuable perspectives.
Competitive, equitable compensation attracts more talent and helps companies retain their best employees.
Both internal and external data should be used in a compensation analysis.
What Is a Compensation Analysis?
A compensation analysis assesses how well a company's current pay practices align with their larger compensation strategy. Typically performed by the HR department, regular compensation analyses give insight into external competitiveness as well as internal equity as it relates to paying employees.
Compensation analyses look at both financial payment (salary and wages) as well as other forms of compensation, including health benefits, paid time off, and employee perks (like on-premise wellness facilities or employee discounts). The goal is to understand how compensation impacts the employee experience and how it positions the company against competitors in the eyes of potential new hires.
Why would a Company Conduct a Compensation Analysis?
We hear a lot about new employee priorities, especially today as new benefits like flexible work environments and unlimited PTO become more common. But in 2022, compensation remains the top priority for most people evaluating new job offers. In other words: your compensation strategy impacts your ability to attract new talent.
Further, it plays a role in determining how long your best employees will stick around. The Great Resignation may be decelerating, but employees no longer hesitate to enter the job market when they feel their employers don't offer a fair or even attractive enough compensation plan.
Compensation also plays a critical role in building a high-performing culture. When employees are consistently and equitably rewarded for their work, it encourages motivation and instills an expectation that employees will perform in return.
Conduct an Effective Compensation Analysis with These 6 Steps
Build an analysis team
A compensation analysis is usually conducted by a company's HR department. Even within HR, however, you'll need to determine who specifically will execute it. Sometimes companies assign individuals to handle the analysis, but most require a team.
While HR team members may lead the effort, your compensation analysis team can include members from other departments who can provide important perspectives.
Once you've built your team, be sure to outline goals, timelines, responsibilities, and meeting frequency to keep your analysis on time and on track.
Access wage and compensation surveys
Labor research firms conduct surveys that can give you insight into industry norms for employee compensation. These survey results cost money to access, but they're an important source of baseline information. You can use the data to do an initial compensation market analysis, then drill down to analyze how yours compares.
Define jobs within your organization
Equally important to understanding your competitive compensation landscape is knowing how you have it structured within your own organization. This varies by company, but typical models base compensation on salary bands by position level (for example: Assistant Director, Associate Director, Director, Senior Director).
Within those salary bands, actual compensation amounts may be further determined by factors like experience, education, and past performance.
Of course, the specifics vary from company to company. Each organization has unique factors that may take into account to determine compensation levels. The important thing is to know what yours are, define them clearly, and document them for reference.
Collect internal data
Collect internal data that tells you how your current compensation practices stack up to external benchmarks and align with your intended strategy. Analyze pay by position level, experience, and other compensation factors, but also by demographics like age, race, and gender to be sure there are no unintentional disparities.
As you conduct periodic compensation analyses over time, this practice will help you stay aware of internal compensation trends and adjust your strategy accordingly.
Analyze your results
Once you've collected internal and external data, it's time to analyze results and draw conclusions. One place to start is with the original goals you set for your compensation analysis. What does the data tell you about how well you meet them? What action steps do you need to take to get there fully? Asking these questions will help you decide on the key KPIs and metrics you'll use to measure your compensation strategy, and track them over time to see progress (or areas that need improvement).
Create an action plan
Creating a documented action plan is critical for keeping your team accountable to its intended actions following a compensation analysis. Further, it provides a tangible guide for working toward the goals outlined during and after your analysis. Build your action plan as part of the initial report following a compensation analysis, then meet frequently to track your progress.
Over to You
Looking to level up your compensation strategy? Xactly Incent empowers organizations to successfully automate, implement, and manage complex incentive compensation management programs.