Reducing Turnover: 3 Ways to Increase Sales Rep Retention
Blog
Jun 24, 2021
3 min read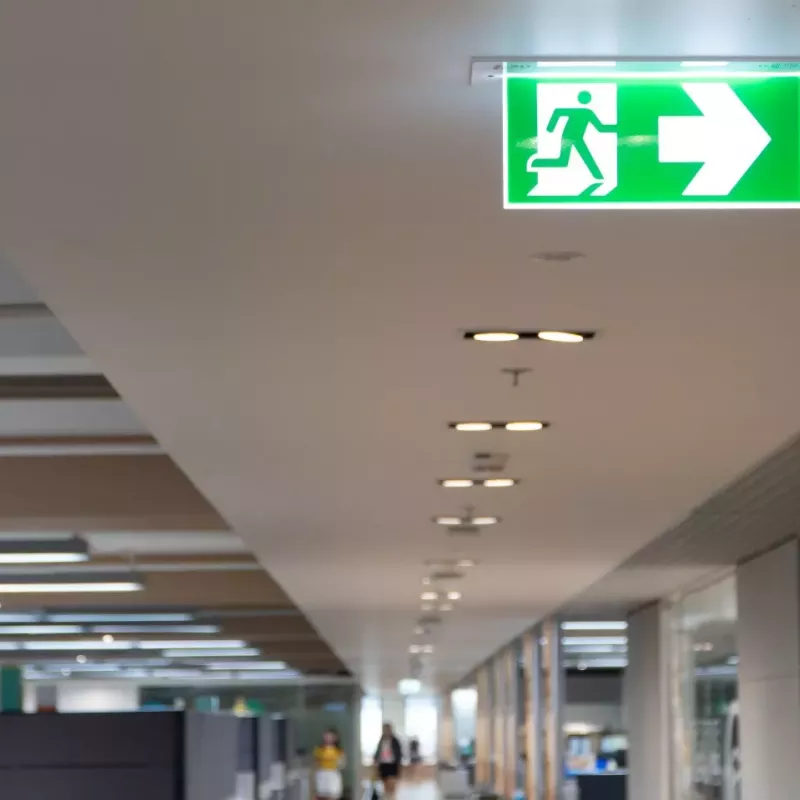 Sales turnover is a major challenge for organizations in today's competitive business environment. Discover three ways you can use data and artificial intelligence to reduce churn and increase sales rep retention.
​Today's organizations face a myriad of challenges to achieve their revenue and growth targets. But at the heart is one that can often catch leadership off guard—the dreaded two-week notice from a top-performing sales rep. Attrition isn't unheard of. It comes with the territory of running a sales organization. But for many companies, sales turnover was a challenge that increased during one of the most difficult periods in recent history.
The average sales turnover rate is around 35 percent, according to HubSpot, but over the past year and a half, that number has increased. The 2021 Xactly State of Global Enterprise Sales Performance report found that 58 percent of businesses experienced higher rates of voluntary sales turnover over the past twelve months. As a result, increasing sales rep retention has become a major priority.
Why are sellers churning more now than ever? 
Sales turnover can result for a number of different reasons, but it usually boils down to pay and career development. HubSpot reports that 48 percent of employees would leave their job for a 10 percent increase in pay.
Xactly data also shows that 87 percent of companies aim for an attrition rate of less than 15 percent. Anything higher than that is considered high attrition. However, only 69 percent of those companies are able to achieve less than 15 percent turnover.
This more recent increase in sales turnover, however, is a direct result of the COVID-19 pandemic. The global remote working environment opened the door for a recruiting frenzy, and now that sales talent can work from anywhere and still close deals, the job market has become extremely competitive.
Using Data to Increase Sales Retention
So what can you do to attract top talent, keep them motivated, and increase sales rep retention? The following are three ways sales managers and leaders can increase sales rep retention and boost performance in their organization using data and intelligent technology.
1. Benchmark Incentives for Competitive Pay
Inadequate, non-competitive pay demotivates and lowers team morale, which is why compensation is essential to attracting and retaining top sales talent. Xactly research shows that organizations that pay sales reps at or above the 75th percentile see 50 percent less turnover. 
The best way to do this is to design incentives that are benchmarked against industry pay and performance data. That way, companies can ensure their compensation is fair and entices reps to join the team and stick around for the long haul. 
2. Provide Clear Career Development Opportunities
One of the top reasons that sales reps leave a job is because of inadequate training, coaching, and professional development. Sales teams are the heart of organizations—without them, businesses wouldn't survive. Yet, only 42% of companies say they are effective in training and coaching their sales teams. 
From newly-hired reps to experienced sellers, continuous training is critical. Your team needs to be equipped to do their job effectively and succeed. Companies must also consider the opportunities they provide for reps to grow in their roles. Xactly data shows that sales rep performance peaks between two and three years. This is an ideal time for managers to work with sellers to develop unique plans to transition them to the next stage in their career and maintain high performance.
3. Identify and Address Engagement Issues Early
Hindsight is always 20/20 when it comes to sales rep turnover. Deeper insight into sales performance helps sales leaders identify dips in performance and provides analysis to better understand territory and incentive effectiveness.
At Xactly, our sales team has grown in recent years, but we've also lost tenured reps. To give our sales leadership team the visibility they need to increase sales rep retention, we dipped into our own resources. Using the artificial intelligence within Xactly Insights, our leadership team was able to pinpoint performance changes and flag reps at risk for turnover.
With the ability to spot performance trends that coincide with potential turnover, Xactly Insights helps companies take action sooner and ultimately increase sales rep retention. Sales leaders can also dive deep into performance data and analyze it by team, individual rep, or the organization as a whole.
Culture is at the Heart of Sales Retention
Sales turnover is something every organization has to deal with. While you can't entirely eliminate it, you can use data to better prepare for turnover and identify reps more likely to quit. This can help you improve your overall sales performance and ultimately increase seller retention.
Retention ultimately comes down to company culture. There is a lot of discussion around creating exceptional customer experiences, which is essential to drive revenue. But companies also need to put that same emphasis on all of their employees by providing competitive pay, career development, and benefits that keep them engaged and make them feel valued.
When sales reps have competitive compensation and career development opportunities, they are motivated to perform well and more likely to stay in one workplace. And happy, engaged sellers create exceptional customer experiences—a win-win for everyone.
Learn more about how you can increase sales rep retention in your organization in our guide, "How to Build and Retain Sales Reps to Drive Top Performance."
Benchmarking
Incentive Compensation
Sales Coaching and Motivation