5 Tips for the Best Sales Team Structure
Blog
Sep 19, 2022
5 min read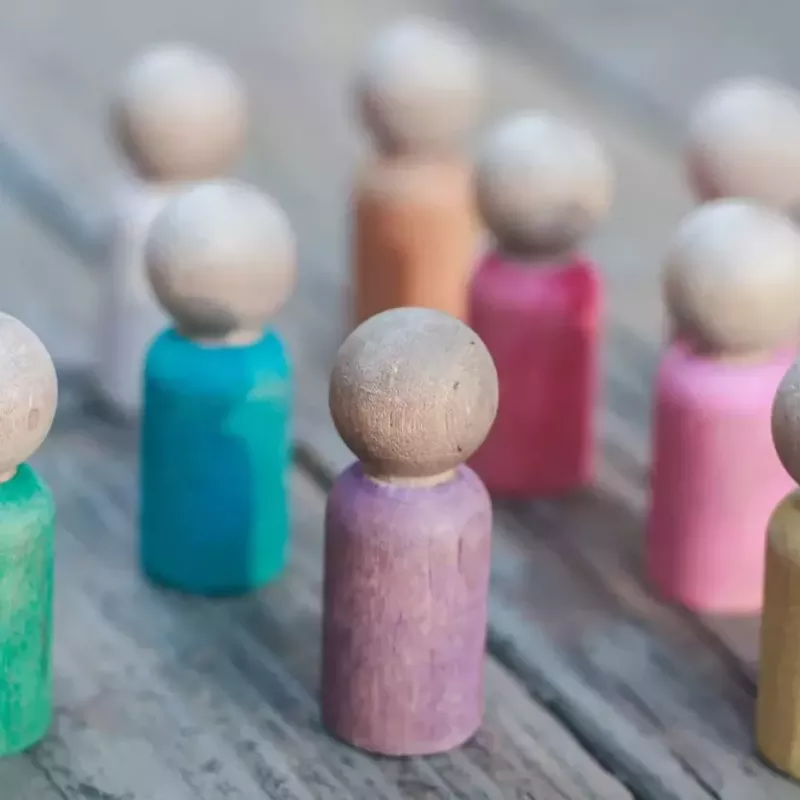 Finding the right sales team structure is key to accurate sales capacity planning. Follow these five tips to achieve optimal sales organization structure.
They say a team is only as strong as the weakest link, and for sales organizations, this is no exception. The structure of your sales department sets the foundation for how your entire enterprise thinks about selling. It identifies the different roles on your team and lays out career pathways for reps. As a result, it plays a critical role in your sales planning, hiring decisions, and go-to-market strategies.
Building the ideal sales department structure helps ensure you have the capacity you need to cover all of your territories and achieve your revenue goals (with the realistic expectation that not all reps will hit quota). That means you have enough reps to cover territories and close deals, and you have enough managers to coach and train teams.
What is the best sales team structure?
Like many things in business, there's no one-size-fits-all sales team structure. Nor is one better than the other. Ultimately, it comes down to a few key factors that will help you determine the best setup for your organization:
Sales Capacity: You need to ensure you have the right amount of sales reps on the floor to cover all of your target markets, including existing customers and new opportunities.
Ramp Time and Attrition: If a top performer leaves, it can have a significant impact on performance. It's important to hire with ramp time in mind, so in the event of attrition, there's little disruption across your team.
Territories and Target Markets: The size of your business and industry will impact the number of reps you need to cover target areas. The larger your market, the larger your team needs to be.
When it comes to sales managers, you should also consider the resources and time needed to provide adequate coaching and training. Ultimately, the goal of leadership should be to strike a balance—management should be lean enough to be efficient and cost-effective, but not so lean that engagement and productivity are affected.
5 Tips on How to Structure a Sales Team
To help you ensure you're building a strong sales organization, here are five best practices for building a successful sales team structure.
1. Use the Right Data as Your Guide
Data is one of the most powerful tools for sales organization structures in today's competitive business markets. Companies can gain an immeasurable perspective into their business and industry, as well as really dive into their sales team performance.
For example, you should consider the size of your target market and your historical performance to determine the number of reps you need to hit your sales goals. To truly be effective, you need a combination of internal and third-party data to inform your sales department structure, such as how markets are growing or the impact of different economic changes.
2. Look Closely at Shared Credits
There are about 14 different checks written after the close of an average sales deal. Consider how many layers are there between the VP of Sales and those tasked with closing. Are all those being compensated actually contributing to the sale? Reviewing your sales compensation plan can help ensure you're crediting the individuals who are genuinely impacting a won deal. You can also ensure you're paying reps competitively by comparing your incentive plans against your industry in Xactly Benchmarking™.
Knowing the cost of a sale for your company can directly influence how your sales team is structured. Using the data gathered from Xactly Insights®, you can look at individual teams, reps, and specific deals to better assess which team members have their hands on a single sale. You need to reward the contributors without giving "incentives" to people who never touched the deal.
3. Prevent Mid-level Performers from Stagnating
According to Xactly Insights® data, only 41 percent of sales reps make their quota, yet 92 percent of companies hit their overall targets. This reinforces the old adage that 80 percent of revenue results from the hard work of approximately 20 percent of your sales team.
Motivating middle performers is a key way to improve overall sales performance. The first way to remedy this ailment is to identify your top, middle, and bottom performers. When it comes to sales team structure, it's important to ensure you have the right resources available to provide appropriate sales coaching. In fact, two of our most valuable tips for improving performance include continuous sales coaching and including refresher sessions over time. These two techniques allow for your sales reps to feel supported while working in your sales organization. 
4. Assess Turnover Among Top Performers
Sales, a historically demanding job by nature, is one of those most significantly affected  by employee turnover. Xactly research found that sales organizations experienced a 58% higher rate of voluntary turnover in 2021 than in the 12 months prior. The drive to improve the complete experience between work/life balance and career growth is proof of this. A study shows that sales reps choose to change jobs due to lack of work/life balance (20%), lack of career growth opportunities (18%), company culture (15%), and poor management (15%).
For example, overloaded managers are unable to invest enough time in top performers. When the link between managers and top reps erodes, engagement and productivity suffer. Managers with a balanced team load are better able to check in with reps and assess their morale and potential for turnover.
Luckily, sales managers can take advantage of sales data to further aid in monitoring sales reps. Using Xactly Insights, sales managers can identify performance dips and trends. This allows them to identify reps at risk for turnover sooner than a 1:1 meeting. That way, they can take action faster to re-engage the rep or find the right solution for everyone.
5. Look at Overall Sales
Have sales declined overall? If good managers aren't pulling typical numbers from their teams, their span of control may be out of control. While increasing the number of sales reps per manager might sometimes seem like a good idea, it rarely makes financial sense.
Finally, if you want your sales teams to be efficient and effective, pay close attention to their size and structure. Use your sales data to determine the optimal capacity number of reps your managers can handle before distraction sets in. The best measure of whether your sales organizational structure is working is profitability. Again, it's the data that will reveal how the numbers of layers in your organization are impacting profits. Use that knowledge to adjust.
The Structure of Sales Organizations is Changing
A strong sales team structure is critical to ensure you have the right amount of resources on the sales floor operating at high performance. Most importantly, sales leadership wants to find the right balance of roles and the ratio of sales reps to managers. However, in today's fast-paced markets, the traditional sales team structure is shifting.
As our world continues to transform quickly, innovative strategic planning will remain a necessity for businesses to survive. At Xactly, we're here to help you stay ahead of the curve and grow in a time of disruption. It's something we've been assisting our customers with since the start of the pandemic and economic uncertainty.
Learn how you can use data to improve planning across your entire sales organization to increase revenue, reduce risk, and improve efficiencies with our guide for "The Insights Driven Revenue Leader."
Sales Performance Management
Sales Planning