Why You Should Use a Data-Driven Sales Approach
Blog
Dec 29, 2022
5 min read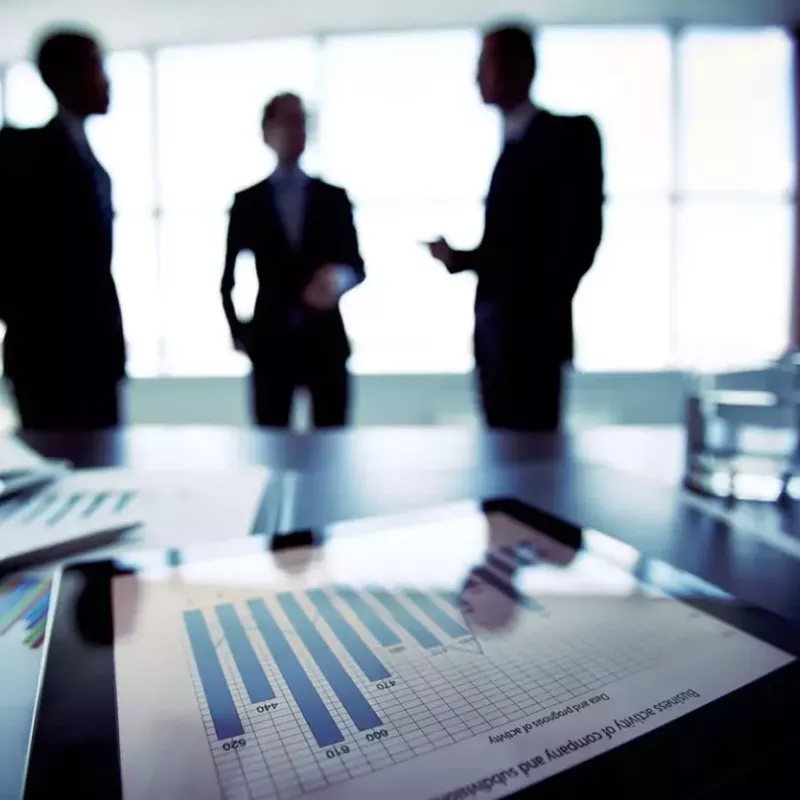 To stand out in the ever-changing landscape of sales markets, it's critical to understand your existing customers and how to connect with new ones. Learn how a data-driven strategy provides added insight and can help your business thrive.
What Is a Data-Driven Sales Strategy?
Sales is a game of perseverance. Challenging economic circumstances and increasing competition make the job of a sales team difficult. In our study with Forrester, 79% of survey participants said that there is more pressure than ever before to deliver on higher growth targets.
This makes the role of a sales leader difficult. Goals are becoming more aggressive to combat fierce competition and disruption, all while the amount of time available to drive performance is shrinking. Leaders need new tools in their arsenal to improve sales team performance. So, what can you do to gain actionable insights, motivate your reps and adjust strategy in real time? That answer is easy: adopt a data-driven sales strategy.
A data-driven approach is one that makes use of the information collected by sales reps to personalize future interactions and create more effective and efficient sales messaging. By leveraging as much information as possible, sales teams can better anticipate the needs of current and prospective customers. Not only does this make them more effective, but it also helps turn newly converted prospects into repeat customers.
Using data-driven solutions helps inform decisions about things such as which offers should be promoted, when to promote them and which leads to target with specific offers. It also helps sales leaders set realistic quotas and make the best use of the resources they have available to them.
Building a Data-Driven Sales Strategy
A data-driven approach to sales requires buy-in from multiple departments and leaders. It may be difficult to get people to accept a new approach if they're accustomed to traditional sales planning.
The first step toward creating a data-driven strategy is defining your business objectives and determining how available sales data and other metrics can be used to create analytics that may help with achieving those goals. Turning metrics into actionable insights is sometimes challenging, but those insights will form the core of your data-driven selling strategy.
It's vital that the insights gathered are of use to the sales team. If the data is opaque or confusing, the sales team may be reluctant to put it to use. As part of your new data-driven approach, aim to break down any silos within your organization. According to a survey conducted by Salesforce, 54% of customers feel sales and marketing teams don't communicate effectively enough. Organizations that can break down those barriers are more likely to see good results with their data-driven approach.
A Data-Driven Strategy for Generating New Leads and Sales Prospects
A large part of marketing involves finding new leads and sales prospects. Modern data-driven solutions use AI and machine learning to identify best-fit prospects and decide on the time, campaign and messaging content required to reach those prospects. Predictive opportunity and lead scoring, guided selling and forecast management are all AI-based tools that are gaining popularity in the B2B sales space.
Forbes council member and Sandline Global CFO Glenn Hopper explains that AI can be used to take businesses from hunches to hypotheses and drive data-driven decision-making. Companies can make decisions more quickly and accurately when they better understand their sales reps, products, customers and operations.
Instead of relying on intuition or experience when defining new campaigns or choosing target areas for a campaign, predictive models can help sales and marketing teams make better-informed decisions.
Machine learning models require extensive amounts of data. Smaller organizations can still benefit from data-driven design with traditional analytics tools.
A Data-Driven Strategy for Maximizing the Value of Existing Customers
Building customer retention and loyalty is essential for the longevity of any organization. It's well-known that acquiring new customers costs more than retaining or upselling to existing ones. Developing a data-driven retention strategy is key to maximizing customer value.
Analyzing current and past customer behavior can help improve customer loyalty. For example, using analytics tools to track customer engagement can alert the customer retention team to clients who are becoming less engaged with the company and who may be considering taking their business elsewhere. This information can be used to offer rewards, discounts or loyalty bonuses to retain those customers.
In a similar vein, remarketing tools can be employed to tempt back current or prospective customers who abandoned a shopping cart or made an inquiry about a product but didn't follow through with a purchase.
A Data-Driven Strategy for Improving the Overall Customer Sales Experience
Effective selling requires reaching a balance between being visible to the customer and also offering them a positive, valuable experience. Poorly targeted or overly repetitive marketing can do more harm than good when it comes to customer acquisition.
One way to improve the customer sales experience is to ensure the sales and marketing teams have access to enough information to follow a customer through their journey and provide the right level of contact, and the right information, for each customer. 
When the sales team is able to make data-driven decisions about which customers to focus on and what to offer those customers, they'll usually see a higher return on investment for the time they devote to them. Prospects are more likely to respond positively if they feel they're getting personalized service and the company truly understands their needs.
Building a Data-Driven Sales Team
Making the shift to a data-driven sales team means getting buy-in from everyone involved in the sales and marketing process. This requires a systematic approach:
Start by discussing each team's goals and objectives to set realistic targets for your data-driven approach.
Examine your existing data sets and consider how they can be used to inform your sales processes.
Design streamlined sales processes that make it easy to gather information and monitor sales performance.
Consider how you can use data to automate certain elements of your sales efforts.
Solicit regular feedback from your sales team and alter the process if there are any issues.
Take advantage of analytics tools to get as much actionable information as possible, and foster a culture where this information is shared between teams.
Key Benefits of Adopting a Data-Driven Sales Strategy
If you want to get the most out of your sales and marketing efforts, it makes sense to use a Sales Performance Management (SPM) platform. These platforms offer many benefits, including:
The ability to predict future sales performance more accurately
Better targeting for future marketing campaigns
More efficient outreach for both current and future customers
Easier territory management
Increased ROI for marketing efforts and increased profitability
Data-driven solutions can also be useful when you're taking a broader view. For example, Xactly Benchmarking™ helps managers look at their sales performance versus industry averages, while Xactly Insights® helps managers forecast quota attainment more accurately and identify and flag reps at risk for attrition before they throw in the towel.
Data Is the Future for Sales Reps
Technological advancements have changed many things about the way we do business. Leaders must evolve and be agile if they're going to remain competitive in a rapidly changing world. Taking advantage of the data that is available to us is essential.
Those who actively gather and review competitive intelligence and market data are meeting or exceeding revenue targets. By adopting a data-driven approach, sales leaders can take our sales information, turn it into strategic insights and unleash our true sales power. 
Discover more benefits of using data effectively and how to ditch outdated, traditional selling methods in the guide, The Insights-Driven Revenue Leader.
 
Benchmarking
Forecasting
Incentive Compensation
Sales Performance Management
Territory Management