What You Need to Know about Sales Ops
Blog
Aug 08, 2022
9 min read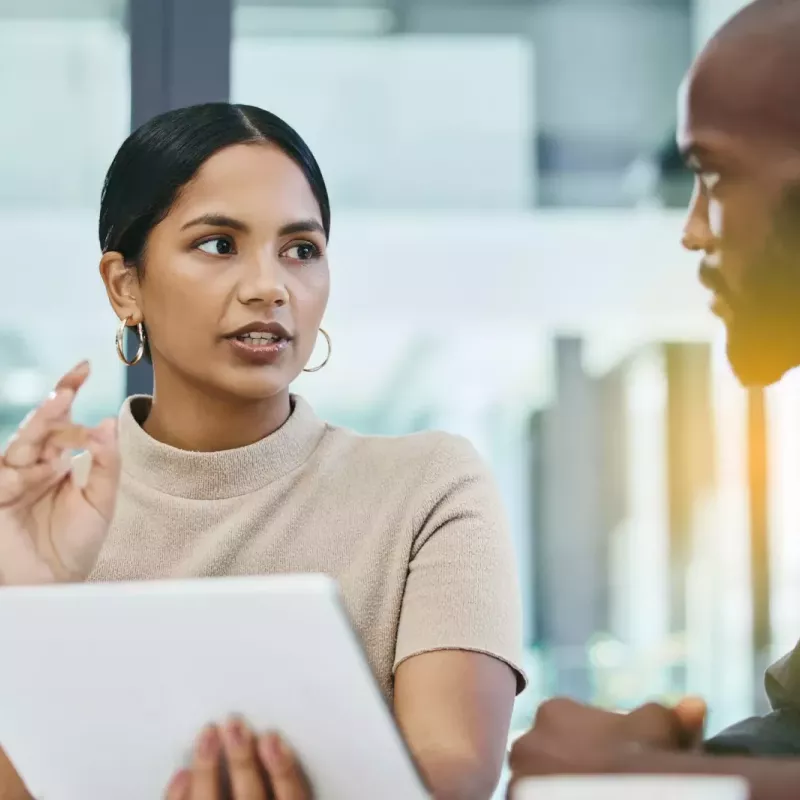 Sales operations (sales ops) is a collaborative, data-driven function that maximizes the revenue potential of a company's sales department. Like most modern business functions, sales ops requires businesses to revamp the way they approach traditional (and usually siloed) operations at their companies and implement a more transparent, agile strategy for success.
According to LinkedIn's most recent State of Sales Operations Report, sales ops grew 38% between 2018 and 2020 — 4.8X faster than the sales function as a whole — and is still on the rise.
Nearly 90% of the study's participants reported that in a business environment that's constantly changing, frequent sales ops-driven planning has better positioned their sales team for success.
It's clear that sales ops is not only helping businesses grow, it's becoming a competitive necessity. This article will tell you the important things you need to know about sales ops and how you can implement it at your organization. In the sections that follow, we'll cover:
The definition of sales ops
Characteristics of a strong sales ops team
Sales and operations planning (S&OP)
The relationship between sales ops and RevOps
Let's get started.
Quick Takeaways
Sales ops is a cross-functional strategy driven by collaboration and the optimization of people, processes, and technology resources to maximize sales success.
Gartner reports that in most organizations, sales ops teams support several functions outside of sales, such as marketing and finance.
Characteristics of a strong sales ops strategy include high data literacy, a collaborative culture, shared ownership of goals, and use of technology tools.
Sales operations planning (S&OP) is the monthly process of evaluating critical sales data to maintain an optimized sales execution plan.
Technology tools like sales and operations planning software are essential to automate and scale data analytics capabilities related to sales ops.
Sales ops is a significant contributor to revenue operations (RevOps), which focuses on overarching revenue growth strategies.
What is sales ops?
Sales ops is a comprehensive business function responsible for managing the people, processes, and technologies that contribute to a company's sales success. It aims to reduce friction, streamline operations, optimize the sales process, and empower sales teams — all with the end goal in mind of boosting sales revenue for the organization.
Not to be confused with sales enablement, which gives boots-on-the-ground support to sales reps to help them sell more effectively, sales ops focuses on high-level strategy setting that maximizes total sales ROI and drives more predictable sales revenue growth. Specific sales ops areas of responsibility include:
Sales planning and goal setting
Technology management
Sales coverage and territory management
Compensation plans
End-to-end sales process optimization
Sales forecasting
Sales employee training and compensation plans
Data analytics and reporting
Supply and demand forecasting
Resource allocation
Gartner groups these responsibilities into three key focus areas for sales ops teams:
End-to-end revenue process - Replace silos with streamlined cross-functional workflows and expand support for revenue processes.
Data and analytics strategy - Oversee data governance and literacy to increase access and align insights with business objectives.
Technology transformation - Develop and execute a technology roadmap that aligns with the goals and priorities of company leadership.
Gartner also found that the impact of a quality sales ops strategy extends well beyond sales itself. Notably, a significant number of respondents to a recent Gartner sales ops survey report that their sales ops department also supports RevOps-related functions like marketing (57%), product (38%), finance (35%), and customer service (34%).
What are the characteristics of an effective sales ops team?
High data literacy
Successful sales ops teams are totally data-driven. They leverage insights to analyze current performance, develop sales forecasts, and make decisions about everything from resource allocation to territory planning to compensation plans and more. It's important to note here, however, that the data itself is not the only important part of the equation.
High data literacy — the ability to analyze and interpret data in meaningful ways — is what transforms data from a set of numbers to actionable insights that drive strategy. 
Sales ops teams should have key KPIs identified against which they evaluate performance data and the ability to spot emerging trends, foresee future challenges, and identify gaps in internal processes, and recognize opportunities.
Culture of collaboration
Not only does sales ops support functions beyond sales, it requires active participation from key stakeholders in other departments across the organization. Sales ops teams foster this culture of collaboration by continually demonstrating its benefit.
The insights sales ops provides, especially through ongoing sales and operations planning (more on that later), helps other departments optimize their own strategies, reduce costs, and increase the value they offer the company at large. For example, supply chain managers can use product demand forecasts to appropriately plan inventory levels.
Shared ownership
In the best-performing sales ops organizations, this culture of collaboration extends to the idea of shared ownership. In other words, all departments recognize their responsibility to contribute to the revenue goals of the organization through participation in sales ops. Teams work together seamlessly and provide cross-functional support whenever needed.
To achieve this level of internal harmony, company leaders must present unified goals from the top-down that encompass individual departments and the organization as a whole.
Technology supported
It is impossible to keep pace with today's competitive business environment without the support of technology tools. Sales and operations software, for example, powers capabilities like sales planning and forecast modeling, dynamic data dashboards, and AI-driven analytics.
Other important software tools (like CRM or ERP systems) must also be integrated to provide a complete picture to support sales planning and decision making.
What is sales operations planning?
Sales operations planning (S&OP) is a critical part of sales operations strategy execution. By definition, S&OP is the process of evaluating important sales data points such as historical performance data, product demand, supply chains, and sales forecasts. It's a cross-functional process that aligns the entire sales pipeline and, when done effectively, embraces a RevOps approach to sales revenue management.
S&OP typically happens on a monthly basis and creates more agile, prepared, and data-driven organizations — all capabilities necessary to navigate the fast-changing and often unpredictable markets we operate in today.
While sales ops owns the S&OP process, it requires involvement from other functional teams within the organization to succeed. Supply chain, product development, marketing, finance, and customer success are just a few of the most common departments that play a role.
Most critical to S&OP success is a centralized data strategy powered by the right technology tools. It is essential that tools are integrated to provide a single source of data truth from which all departments across the organization draw insights, creating a unified vision of the current revenue picture and future scenarios.
How do you execute S&OP at your company?
Gather data
The first step to any S&OP process is gathering all relevant data. This can include historical sales performance data, future sales forecasts, market trend analyses, competitive intelligence data and more. Sales and operations planning software is an extremely powerful tool for automating this step and making it an ongoing tracking process rather than a periodic task.
During the data gathering phase, look for data points that immediately stick out as relevant, such as an unexpected dip in sales performance or a significant increase in product demand. As you identify these insights, document them for reference at the next S&OP meeting.
At this point, you also want to take time to validate any data you'll be using for planning purposes. This means checking the accuracy of forecasts, ensuring data is current, and making any necessary manual updates.
Evaluate supply and demand
The next step is to evaluate supply and demand. For S&OP, it's actually demand planning that comes first. Using historical sales data, current sales forecasts, and insights from other relevant teams (like marketing, for example, around lead generation or from your product team about new product releases), you can make predictions about demand levels for the next month.
These demand forecasts can then be translated into supply plans, which evaluate things like inventory levels, capacity, and supply chain scheduling. This step absolutely requires input from your supply chain and product teams (among others), so it's a good idea to have a formalized process in place for ongoing collaboration.
Review performance metrics
You've already noted the most obvious important insights during your data gathering process. Now, it's time to dive deeper into performance metrics to analyze progress against key KPIs and other sales metrics.
Because S&OP happens on a monthly basis, it's an opportunity to track progress over time and is one of the ways sales ops teams can continually optimize performance. Identify the KPIs you'll use to do this and track the same ones every time you perform S&OP-related data analyses.
Hold monthly S&OP meetings
Monthly S&OP meetings are held to discuss plans, evaluate progress, address challenges, and identify action steps for the future. It should include key members of your sales ops team as well as any other stakeholders who contribute to S&OP. This typically includes representatives from marketing, finance, and operations but can include any relevant contributors at your organization.
To make S&OP meetings effective, stakeholder attendance should be mandatory. If someone is unable to attend, a representative should be present in their place. Other ways to maximize the value of your meeting include:
Prepare data in compelling, visual ways - Include KPI benchmark reports, supply and demand plans, sales forecasts, and other significant data points that have been identified.
Set an agenda - It's often effective to take a chronological approach — go over the previous month's performance data, discuss current issues and needs, then evaluate future forecasts and plan appropriately.
Document your action plan - Don't allow important actions to fall through the cracks. Instead, record action items during the meeting, identify the person(s) responsible, and set deadlines.
Send a recap - Keep everyone on the same page by sending a meeting recap with important discussion points and action items.
Execute and report action plans
Finally, action plans should be executed between the current and next S&OP meeting (or by otherwise determined deadlines). It's best to put a reporting process in place so that action items can be marked as completed and the entire S&OP team has a unified view of progress.
What are the benefits of sales ops and S&OP?
Aligned teams
Sales ops drives alignment across all teams that impact sales success. It fosters collaboration in a number of ways, including:
Collaborative pipeline management from marketing, sales, and customer success teams
Contributions from product, sales, operations, and supply chain teams on supply and demand planning as well as resource allocation
Partnership with finance teams to develop sales forecasts, sales performance evaluations, and revenue growth projections
Companies with teams that are well aligned, willing to work together, and have shared goals are better positioned to adapt to changing conditions, deal with challenges, and successfully pursue new opportunities as they arise.
Cost savings
Sales ops — specifically S&OP — enables companies to save costs through process optimization (which results in greater efficiencies) as well as accurate resource planning and allocation. Using sales ops data, companies can pinpoint expenses more exactly (for example, the number of new sales reps it needs to hire or the volume of inventory to order) to avoid overspending and be able to allocate funds to additional strategic priorities.
Optimized resources
Sales ops drives the optimization of all people, processes, and technologies related to sales success. Not only does it ensure these resources are allocated appropriately, it aims to earn the highest possible ROI from every available resource.
Some examples:
Sales training and enablement that helps every rep hit their targets consistently
Sophisticated sales data analytics that power accurate forecasting
Integrated technology tools that provide a single source of data truth for sales ops teams
Continuous process improvement that drives higher levels of efficiency
Adaptability
Driven by high levels of data visibility, aligned teams, and monthly S&OP, sales ops creates more adaptable organizations that can successfully navigate changing market conditions. When companies can foresee potential challenges before they arrive and accurately forecast future scenarios, they're able to prepare and adjust in real time (before negative impacts occur).
The Sales Ops and RevOps Connection
Sales ops is a significant contributor to revenue operations (RevOps), a larger strategy focused on optimizing revenue growth across entire organizations. If you're familiar with RevOps, you've probably noticed that sales ops and RevOps share common core principles, like collaborative culture, data-driven approaches, and technology as a resource.
In a RevOps model, sales ops teams usually report up to a Chief Revenue Officer (CRO), who oversees the organization's overarching revenue strategy. As the largest single source of revenue for most companies, optimizing sales revenue through a strong sales ops strategy is one of the most impactful ways to promote revenue growth.
Boost Your Sales Ops Strategy with Xactly
Xactly Sales Planning™ software can help you optimize your capacity and quota plans with important features like sales planning and forecast modeling, real-time dynamic dashboards, workflows and multi-user editing, and AI predictive analytics.
When it comes to results, the numbers speak for themselves: our software has resulted in clients experiencing a 25% reduction time to create sales plans and a 14% increase in quota attainment.
Schedule your demo today!
Sales Performance Management
Sales Planning