A Guide to Data-driven Sales
Blog
Feb 26, 2020
3 min read
Discover the importance of visibility and why today's leaders must adopt a data-driven sales strategy in order to compete, drive performance, and grow their enterprise.
Sales is a game of perseverance. Even when a rep feels the odds are stacked against her, she still has to be motivated to make her number. Conversely, 57% of reps are expected to miss their quota this year, according to Salesforce. 
This makes the role of a sales leader difficult. Goals are becoming more aggressive to combat fierce competition and the amount of time available to drive performance is shrinking. For example, the average tenure of a Sales VP is now 19 months, down from 26 months in 2010, according to Gong's research.
Now more than ever, sales leaders need to arm themselves with valuable insights to get as much visibility into team performance as possible.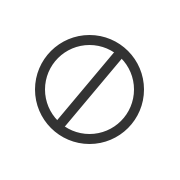 So what can you do to gain actionable insights, motivate your reps, and adjust strategy in real-time? That answer is easy: adopt a continuous data-driven sales strategy.
Getting Insights from Your Sales Data
In my experience, diving deep into your data is the only way to get real value out of it. This means breaking down department walls to align with your fellow leaders, uncovering patterns and insights, and saying goodbye to the status quo that is traditional sales planning.
So, take an assessment of your own organization. Is yours data-driven? Start by asking the following questions: 
Sales Capacity & Quotas
Do we have the right number of sales reps?

Are we aware of our sales rep attrition rate and the productivity and ramp times we have to factor in for hiring new reps? 

What percentage of reps can we expect to hit quota? 

If everyone does not hit quota, can we still meet/exceed our goals?
Territory Design
Does each sales rep have an equal opportunity to hit quota?

Are our territories fair and balanced? 

What geo-based factors help to identify your ideal customer profile?

Are the key (buyers) personas located in your chosen territory? 

Do you have the coverage and capacity needed to service the territory?
Incentive Compensation
Do our incentives drive the right sales behaviors?

Is our pay mix competitive in the industry?

How does our compensation compare to our competitors?

Do we know our ROI on sales incentives? How can we improve it?
By adopting a data-driven sales strategy, you can answer these questions much more easily, and use the results to design stronger plans. 
The biggest difference is continuous improvement. You're using these valuable insights along with third-party data to build your strategy rather than doing what you've always done—recycling the plans that just aren't effective, over and over again. 
Using Your Sales Data More Effectively
So now the question is: I have all this sales data—how do I become more strategic with it? First and foremost, just having data isn't enough, but I'll speak from personal experience that better decisions can be made and better results can be driven using a  sales performance management (SPM) platform. 
In order to understand where my team truly stands, I need to gain insights from my sales data. Using Xactly, and "drinking our own champagne," as Xactly's Founder and CEO Chris Cabrera would say, has helped me gain more visibility than I've ever had as a sales leader. I can compare performance internally and against the industry and dive deep into each and every deal in our pipeline using Xactly Benchmarking. 
And with Xactly Insights, I can forecast quota attainment more accurately and identify and flag reps at risk for attrition before they throw the towel in. It's made our entire organization smarter and allowed our leadership team to make more strategic decisions.
The Future of Sales is Data-driven
If we look at the landscape for today's sales enterprises realistically, we know that business is dynamic. As sales leaders, we have to be dynamic as well. Traditional, status quo strategies don't cut it anymore—and sticking to them is a sure way to fall behind the competition.
PwC reports that less than one-third of executives have access to the comprehensive data they need to make strategic business decisions. The biggest advantage we can seek out is visibility and more proactive indicators into our organization's performance. By adopting a data-driven approach, we can take our sales information, turn it into strategic insights, and unleash our true sales power. 
Discover more benefits of using data effectively and how you can get started in the guide, "How to Use Data to Drive Sales Performance: The Sales Leader's Guide."
Analytics and Technology
Benchmarking
Sales Performance Management