Increase Sales Volume With These 17 Tips
Blog
Sep 28, 2020
8 min read
To hit revenue and growth goals, companies must continuously increase sales volume. Here are 17 tips for sales leaders to motivate sales teams to perform.
The depiction of sales in pop culture is not new, and for many people just beginning their career, they're getting a skewed version of what it means to be a salesperson and how to sell effectively. 
For example, are you a Glengarry Glen Ross type of salesman who trains reps to "always be closing." Or what about Tommy Calahan from Tommy Boy, who taught reps everywhere that relating to people on a human level closes deals, or Pam Beasley of The Office, who showed us that determination and ambition goes a long way? We could even go as far as to bring Jordan Belfort from The Wolf of Wall Street into the picture. His character taught reps to do whatever it takes to make the sale. The list goes on and on. 
In today's increasingly tech-based world, customers are more informed than ever, which means both businesses and sales reps need to be increasingly savvy about how they sell. This means leaders must think strategically about training reps to increase sales volume and maintain high performance from their team in a highly informed and competitive selling environment.
There are many ways to increase sales volume. Most commonly, it comes from your sales commission structure, but there are a few sales coaching techniques that also help. Below are some of the most meaningful ways to help close more deals and motivate reps to continue peak performance.
1. Make all Conversations Customer-Focused
It can be tempting to start a conversation with all the unique features your product or service offers, such as automation, real-time analytics, etc. After all, you're proud of the product you represent, and you can't wait to talk about it.
However, if each conversation starts with a customer-focused mindset, it sets reps up to increase sales volume. By shifting the focus of the discussion to the prospect's pain points in their everyday role, it's much easier to bring in products as a solution. This allows reps to set up their initial contact with a prospect as more of a conversation than a pitch.
2. Set Strategic Goals to Motivate and Inspire Performance
Goals are an essential part of successful sales organizations. If you aim too high, they can be discouraging and fail to motivate reps effectively. Set them too low, and you run the risk of missing opportunities because goals were easily met.
One option is to set stretch goals that challenge, motivate, and inspire teams to achieve realistic results through hard work and innovation. This is particularly important for targets that aim to increase sales volume and performance.
For example, let's say a rep usually makes 20 calls a day, and they set a goal to make 30 calls per day for one week. Hitting a stretch goal like that can improve your morale as an employee and increase sales volume without you making any significant changes to your processes.
3. Strengthen the Alliance Between Sales and Marketing
The Sales-Marketing divide exists at many companies, but the most successful businesses work on building the relationship between the two departments so that they can work in tandem to develop and utilize powerful campaigns. Sales is on the front lines knowing what the customer cares about, while marketing is on the back-end helping to capture new leads and drive prospects to give the initial "hand raise" needed for the initial discovery call. Both of these teams need to be in lockstep to harvest, nurture, and close deals successfully.
When sales and marketing are aligned, they become a well-oiled machine with a steady flow of content, campaigns, and leads that set sales up for success. This increased effort in alignment with marketing can quickly increase sales volume.
In any role, determination and self-motivation are vital characteristics of top-performing employees. This is especially true in sales organizations. HR and sales leadership teams should be observant of applicant behaviors and ask questions that reveal how interviewees think. 
A self-motivated rep is more likely to ramp quickly and take the initiative to "go the extra mile" when it comes to prospecting and closing deals. If your entire team is comprised of "go-getter" individuals, it's easy to see how this can increase sales volume and overall performance.
5. Make Data Your #1 Planning Tool
If you're not using data to drive decision making, your decisions aren't as strategic as they could be. Performance data provides a wealth of knowledge that is crucial for designing strategic sales plans, driving the right behaviors, and reaching company goals. 
Data should be at the core for each part of the sales performance management and planning process. It should inform and drive the strategy for everything from sales capacity and quota planning, territory alignment, incentive design, and performance analysis. That way, every aspect of your sales plan is aligned from the start, and each decision is informed and backed by data.
6. Take a Closer Look at Ramp Time
A clear understanding of sales ramp-up time is crucial to account for turnover and effective planning. It's essential for leadership to nail down an accurate time frame to ensure they hire at the right pace to hit company goals. 
Getting sales ramp time right is a balancing act. If it's too long, an unexpected departure of a top-rep might mean that new reps might not be completely ready to step in and fill the position. If reps ramp too quickly, you may have excess sales resources, or sales people might not be getting all the training they need to succeed.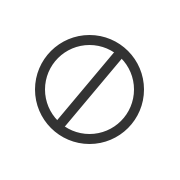 7. Get a Grip on Rep Turnover
Like we mentioned above, it's important to maintain sales capacity by hiring the right amount of reps at the right time. But wouldn't it be more helpful if sales leaders could predict sales rep turnover and take action before it happens? Xactly Insights artificial intelligence (AI) algorithm helps teams do this.
Xactly leaders tried out the Insights sales rep attrition algorithm on our sales team and discovered that some top performers were at risk of leaving (read more about that here).
 
8. Re-align Your Sales Territories
Poor territory design can result in up to 30% lower sales performance than average. When territory mapping isn't data-driven, leaders can't guarantee that each area provides reps with equal opportunity to hit their quota. This, in turn, hurts morale and leads to a decline in performance—which is not ideal for increasing sales volume.
Data-driven territories ensure that each rep has equal opportunity and that teams have the right amount of resources needed to cover each area. Automated territory mapping takes this a step further by pulling in third-party data to eliminate the possibility of leaving money on the table in white space regions that you may have overlooked in the past.
9. Examine Your Incentive Compensation
Incentive compensation is significant when it comes to increasing sales volume. Because incentives drive sales behaviors, they must be motivating enough to encourage reps to perform well. (It's also essential to make sure they align with corporate goals.)
For example, consider a capped commission plan. When reps hit their quota, what motivation do they have to continue performing if the incentives don't increase once they reach their goal? On the other hand, a tiered commission structure provides greater incentives that increase as reps achieve different performance milestones.
Each sales rep on your team has a different skill set, and Xactly Insights data shows that quota attainment and performance peak at the three-year mark in a sales role. Understanding where your team stands experience-wise can help you better forecast performance and increase sales volume.
As reps gain tenure, it's important to consider role changes and career progressions. Xactly Insights data also shows that performance levels off and trends downward after five years in a role. This is a good time to reassess career goals and consider moving reps into new positions to maintain high levels of performance.
11. Diversify Your Sales Organization
The benefits of implementing diversity and inclusion (D&I) initiatives in the workplace are comprehensive and extensive. From attracting and retaining the most qualified candidates to creating higher engagement and performance rates, the companies with the highest rates of D&I are the ones that time and time again succeed—both in terms of employee satisfaction and financial performance.
In fact, according to McKinsey & Company, diverse companies in the top quartile for racial and ethnic diversity are 35% more likely to have financial returns above their respective national industry means. The same is true for sales team structure. 
Xactly Insights data shows that gender diversity improves sales performance as well. Female sales reps, on average, achieve higher sales quota attainment. In addition, Gartner reports that 62% of companies with 45% or more women on their sales team drive higher-than-average profitable revenue. 
12. Be Honest with Performance Feedback
Giving sales reps feedback is not always easy, but sales performance reviews are part of the sales leaders' job. Managers should always be transparent, especially when reps are asked to improve performance.
In these meetings, sales managers should aim to provide positive feedback that effectively addresses any situation at hand—whether good or bad. When in doubt, frame feedback in a way that is: 
Timely to address any problems quickly
Specific to the issue at hand
Objective and free from outside and personal influence
Constructive and provides action items for reps to take
13. Coach Reps with Effective Training
For reps to perform well, they must be trained properly. Without the right knowledge, skills, and resources, reps can't achieve aggressive goals that will help the organization grow. Practical training starts with sales ramping and should continue throughout the rep's career with the company.
Sales enablement and training teams must improve training to ensure their sellers are set up for success. Three easy ways training teams can do this is to:
Make organizational education continuous by providing timely refreshes and career growth opportunities
Adapt training for modern learning styles by making it more digital and breaking it up into smaller sections
Repeat key information frequently to ensure reps retain the most important information
14. Consider a SPIF to Motivate Reps
If you're a sales manager, adding a SPIF (special performance incentive fund) can light a fire under reps to improve their performance. These incentives work best when they aren't used continuously. Instead, SPIFs are great for creating an energetic and competitive environment to increase performance over a short period of time. 
 
15. Gather a Group of Customer Advocates
The final step in the buyer's journey is finding a third-party advocate. These customers serve as a champion spreading the word of how much success they've seen since partnering with your organization.  Making sure that you create a customer-centric environment for your sellers to embrace is the best route when gaining customer loyalty and support. 
It also allows customers to share their knowledge and expertise and connect with peers in their industry.
16. Improve Company Culture and Morale
Believe it or not, the culture and morale your organization fosters has a considerable impact on the success of sales. When culture is negative, and morale is low, performance suffers. It's crucial for leadership to instill a positive work environment from the top down. The goal is to make the office a place where all employees are motivated to work hard, believe in their work, and achieve company goals together.
17. Unleash Your Team's Potential
As the sales industry continues to evolve into a more competitive, digital world, organizations need to realize one thing: the heart of your company is people—not processes. Therefore, you must motivate and provide the means to unleash the people's potential within your company.
Embracing a digital transformation for your sales organization is a powerful way to improve sales volume, drive performance, and empower your sales organization. Learn more by downloading our infographic, "Entering a New Sales Era: What's Next?
Sales Coaching and Motivation
Sales Performance Management