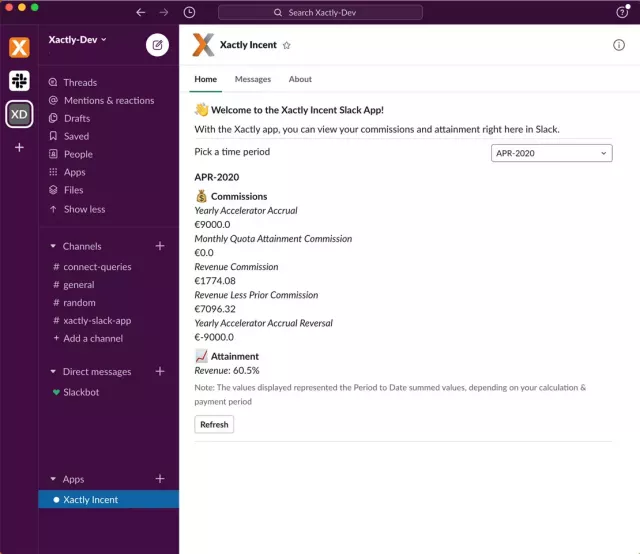 Increase Sales Performance Transparency with Xactly & Slack
Sales reps spend a ton of time in Slack, communicating with their team and messaging about deals. By integrating Xactly and Slack, you can give them more visibility into their performance within their most-used application.
See Real-time Commission Earnings and Quota Attainment
It's easy to integrate Xactly into Slack. In one simple view, users can get a snapshot of their real-time earned compensation and progress towards quota in current and past performance periods.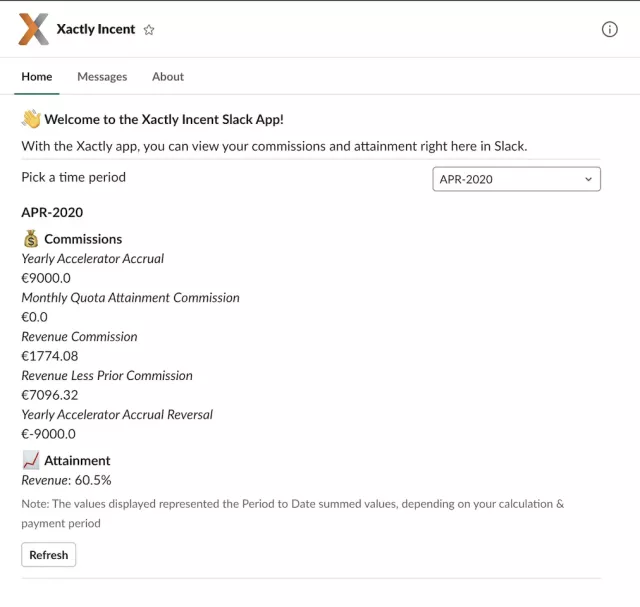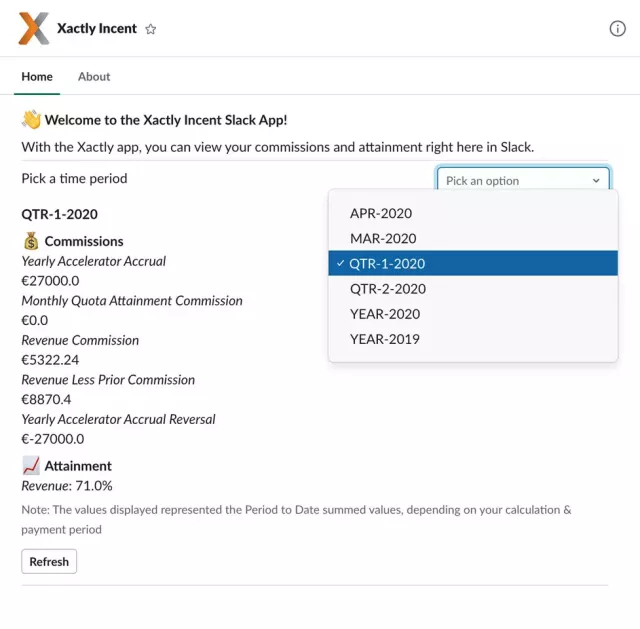 Swap Between Periods to View Performance
Xactly's integration with Slack gives users access to real-time and past compensation and quota data. Users can toggle between the current month, quarter, and year and the previous quarter and year for a holistic view of performance.
Chat About Compensation Using Slack Shortcuts
Using Slack Shortcuts, users can pull commission and quota data directly into a chat with their manager. This ensures compensation is accurate and streamlines any disputes quickly and efficiently.