The Key to Long-term SPM Success: Scalability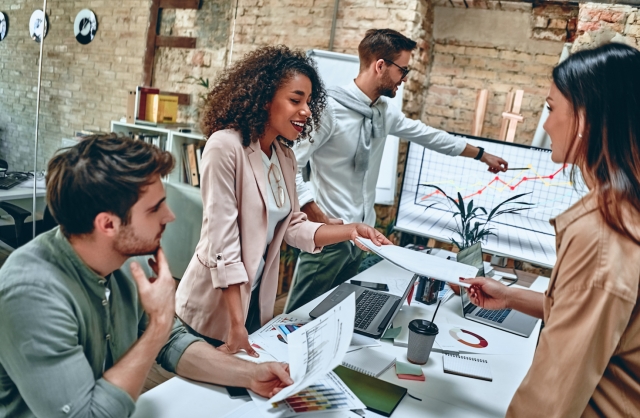 Join Ventana VP and Research Director, Stephen Hurrell as he discusses the different aspects and implications of operating at scale with Xactly Chief Technology Officer, Ron Rasmussen. The duo will cover multiple business needs that directly relate to how you can ensure long-term success with your Sales Performance Management solution.
The market disruptions we've experienced this year have made it clear: change is inevitable, so agility and data accuracy are crucial for survival. According to Dell Technologies, 89 percent of organizations say the pandemic has uncovered the need for agile, scalable technology. That means companies need to start searching the market for solutions that will help them to stay on top of their game and keep current on the industry's accelerated trends.   
Ideally, the first place new technology should be implemented is within revenue drivers—aka our sales organizations. Enter Sales Performance Management (SPM). SPM unlocks advanced insights and allows organizations to be more efficient and agile. 
However, the key to long-term SPM success is scalability. Companies grow in either size of the sales team, complexity of the deals, or global reach—preferably all of the above. As companies recognize the effectiveness their incentive programs have on motivating their salesforce, they start rolling out objectively-measured variable pay to other teams such as customer success and professional services teams.
Each of these puts more weight on the engine, and building modern software to automatically adjust to the heightened load is key. For buyers, it is imperative for them to find a partner that can handle existing complexity so they can be prepared for whatever the future may hold. 
Join Ventana VP and Research Director, Stephen Hurrell as he discusses the different aspects and implications of operating at scale with Xactly Chief Technology Officer, Ron Rasmussen. The duo will cover multiple business needs that directly relate to how you can ensure long-term success with your Sales Performance Management solution such as:
Managing large volumes of data across complex sales organizations

How to ensure fast computation times even when teams are spread out

Improving data accuracy and visibility across multiple areas of the business
Analytics and Technology
Sales Performance Management